Amazon 'Corporate Welfare' Criticized by New York Politicians
Amazon 'Corporate Welfare' Criticized by New York Politicians
(Bloomberg) -- Amazon.com Inc. shouldn't receive "massive corporate welfare" to invest in New York City and should instead use its resources to help solve public problems such as aging transportation systems, two lawmakers who represent the city said.
"We're tripping over ourselves to buy Amazon's love when New York has a lot to offer," New York State Senator Michael Gianaris said in an interview, after releasing a joint statement with New York City Councilman Jimmy Van Bramer. Both represent the Long Island City neighborhood of Queens.
"We should be talking about what they can contribute to the community rather than what they can take," Gianaris said.
The New York backlash underscores the complexity of Amazon's presence as the e-commerce giant nears the end of its search for an additional corporate headquarters. It's credited with bringing an economic boom to Seattle that included rapidly rising property values and increased employment opportunities. Yet the company is also blamed for an affordable housing crisis and traffic problems.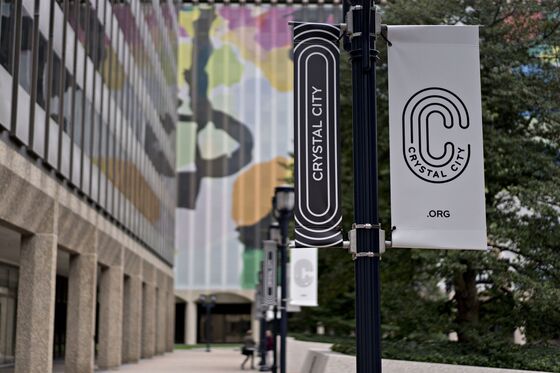 Amazon is in advanced discussions to split the second headquarters between Long Island City and the Washington, D.C. , suburb of Crystal City, Virginia, according to people familiar with the matter. Amazon last year announced plans to invest $5 billion and hire 50,000 people over the next 18 years, and invited North American cities to submit bids to attract the investment.
Amazon in January announced 20 finalists and is scheduled to make a final decision by the end of the year.
Gianaris, in the interview, said he is worried New York will give Amazon billions of dollars in tax incentives while the city is struggling to pay for better subway service and provide education and healthcare to residents. Gianaris said he has no direct knowledge of the package, which is being negotiated privately.
"Offering massive corporate welfare from scarce public resources to one of the wealthiest corporations in the world at a time of great need in our state is just wrong," he and Van Bramer said in their statement.
Amazon, through a spokesman, declined to comment.
To contact the reporter on this story: Spencer Soper in Seattle at ssoper@bloomberg.net
To contact the editors responsible for this story: Jillian Ward at jward56@bloomberg.net, Bernard Kohn, Kevin Miller