Babe Ruth's Coaching Uniform to Fetch up to $500,000 at Auction
(Bloomberg) -- A Brooklyn Dodgers coaching uniform worn by baseball icon Babe Ruth is up for auction.
The uniform worn by the Sultan of Swat during the 1938 season is expected to fetch as much as $500,000, according to Julien's Auctions, which is handling the sale.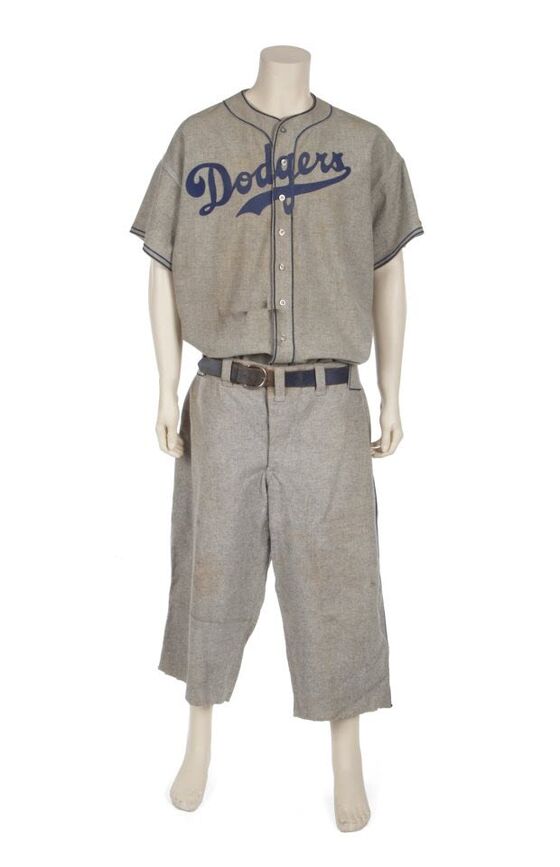 Ruth's uniform is the centerpiece of a 350-piece private collection to be sold Nov. 14 in Beverly Hills, California, and online at juliensauctions.com. Recently, a Ruth New York Yankees road jersey dating from 1928-30 sold for $5.64 million, breaking the record for the most expensive piece of sports memorabilia, Julien's said.
Arguably the greatest baseball player in history, Ruth played most of his career for the Boston Red Sox and the Yankees. His 714 home runs rank third in history behind Barry Bonds and Hank Aaron.
Other sports-related items up for sale are a baseball signed by Joe DiMaggio and Marilyn Monroe, who were briefly married, and a pair of Muhammad Ali boxing shorts from 1980 with a handwritten message that reads: "Service to others is the rent we pay for our room here on Earth."
To contact the reporter on this story: Scott Soshnick in New York at ssoshnick@bloomberg.net
To contact the editors responsible for this story: Nick Turner at nturner7@bloomberg.net, John J. Edwards III