Venture Capitalists Shun Unprofitable Yet World-Saving Vaccines
(Bloomberg) -- Venture capitalists have poured $42 billion into drug development over the past three years. That investment, equal to the National Institutes of Health's annual spending on medical research, would seem like great news for a world waiting for help with a pandemic.
Yet nearly half the money has flooded into cancer and rare diseases with expensive cures. Only about $2.2 billion, or 5% of the total, went to drugs that prevent infections, according to a tally by Silicon Valley Bank, which offers banking services to venture-backed companies and others.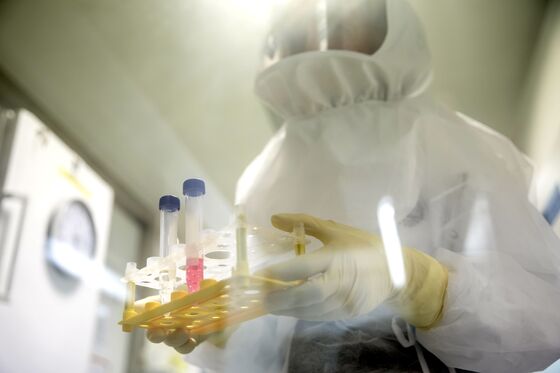 It's no secret why the financial world's investment in medicine isn't geared toward the most urgent threat to world health right now: There isn't any money in it. Though with the coronavirus endangering the world's health and the economy, some hope that may soon change.
For now, the U.S. health-care system rewards pharmaceutical companies and venture capitalists for drugs targeting chronic ailments such as high cholesterol and life-extending cancer treatments. But for infectious diseases, "either the disease wanes and there is no market, or the disease exists and there is pressure to reduce the price," said David Ridley, a business professor at Duke University who directs the school's Health Sector Management program.
There are exceptions, such as Sovaldi, a drug for Hepatitis C, a viral liver infection. The drugmaker Gilead Sciences Inc. introduced it in 2014 with a list price of $84,000 for a 90-day treatment. Since then, the company has faced public pressure to cut prices and its Hepatitis C drugs became less profitable as they cured more people.
More typical are those entrepreneurs who pursued treatment for Ebola, which kills half of those infected, and the Zika infection, which afflicted unborn babies. After putting billions of dollars toward those efforts, drugmakers didn't see the payoff.
With antibiotics and antivirals "for-profit investing is complicated," said Alex Karnal, a partner and managing director at Deerfield Management Co., a healthcare-focused private equity and venture capital fund. "What today's environment shows is that we need to concentrate and start focusing on breaking down those barriers in the antibiotic space and in the antiviral space."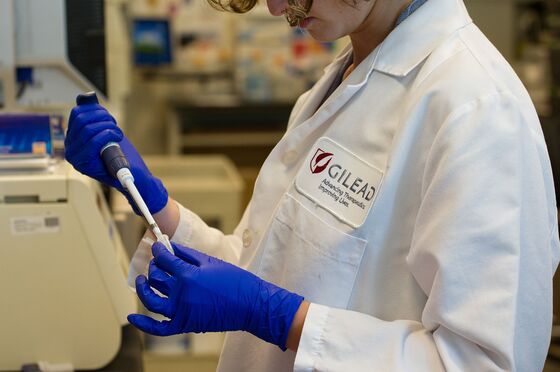 Venture capital investors find it tough to cash out of these kinds of investments, either by selling the company to a drugmaker or doing an initial public offering.
From 2014 through last year, there were only three sales of infectious disease companies and 21 public offerings, compared with 26 sales and 70 IPOs for oncology businesses, according to Silicon Valley Bank. Only one of 15 of the most highly valued sales, financing rounds or IPOs in biopharma since 2018 was an infectious disease business, according to the lender.
AlloVir, a Houston-based immunotherapy company focused on protecting people with weak immune systems from viruses, completed a $120 million financing round in 2019. By contrast, the biggest winner in the last three years was a Boston-based diabetes company called Intarcia Therapeutics Inc., which raised $615 million in 2017.
Jonathan Norris, a managing director at Silicon Valley Bank, said infectious disease-related companies typically won't find a buyer or enter the public market unless they reach the end of clinical trials. Meanwhile, investors can cash out of a cancer company before clinical trials even begin. "The question remains how do investors extract venture value from these investments," he said.
One firm, called Adjuvant Capital, is focusing on investing in companies devoted to battling neglected diseases. It helps that a charitable foundation, the Bill & Melinda Gates Foundation, as well as JPMorgan Chase & Co. started the firm.
Adjuvant bets on a company that treats an infection found in West Africa that causes itching and lesions in the eyes and can lead to blindness. While there is no commercial market for the drug, Adjuvant took advantage of a so-called priority review program passed by Congress in 2007 meant to stimulate investment in neglected diseases.
Under the program, companies win a voucher that grants faster review with the U.S. Food and Drug Administration. Showing the potential, the company, called Medicines Development for Global Health, sold its voucher to Novo Nordisk, handing back to Adjuvant more than its original investment.
In January, Adjuvant led a funding round for Codagenix Inc., a biotechnology firm that is working to come up with a vaccine for coronavirus as well as for the flu and immunotherapy for treating cancer.
"We would likely not invest in a company that would just have a coronavirus vaccine," said Charlie Petty, a co-founder and principal at the firm.
Adjuvant predicts that pandemics, as well as bio-threats, will force the U.S. government to improve its funding for vaccines and treatments for diseases that harm millions. "We view the current lack of funding in the space as a total market failure," Petty said.
--With assistance from Riley Griffin.
To contact the reporter on this story: Sabrina Willmer in New York at swillmer2@bloomberg.net
To contact the editors responsible for this story: Sam Mamudi at smamudi@bloomberg.net, John Hechinger