Stocks To Watch: Reliance Industries, Cipla, PNC Infratech, Maruti Suzuki, GMR Airports, TVS
Stocks to watch before going into trade today.
Asian markets are poised to rebound on Wednesday as investors wager that the worst of the global fallout from the American banking sector has passed.
U.S. stocks rallied into the close, helping set the tone for a shift in sentiment Wednesday. The tech-heavy Nasdaq 100 notched its biggest one-day gain since early February.
Consumer price index in the U.S. increased 0.5% in February, slightly ahead of the median estimate of 0.4% and enough to keep pressure on policy makers to hike rates.
Meanwhile, the yield on 10-year Treasuries declined to 3.68%. Crude prices were trading around $78-mark, while Bitcoin was trading around 24,000-level.
At 6:18 a.m., the Singapore-traded SGX Nifty, an early indicator of India's benchmark Nifty 50, was up 0.52% at 17,200.
Both Indian benchmark indices—Sensex and Nifty—closed lower for the fourth day in a row after a volatile session, weighed down by decline in IT and banking stocks.
The Indian rupee closed lower against the U.S. dollar for the third consecutive day as domestic equities declined and FPI outflow continued.
Overseas investors in Indian equities remained net sellers for the fourth day in a row on Tuesday. Foreign portfolio investors offloaded equities worth Rs 3,086.96 crore, while the domestic institutional investors were net buyers for the fourth straight day and mopped up stocks worth Rs 2,121.9 crore.
Stocks To Watch
NBCC (India): The company received a work order from Government of Puducherry to construct Government Medical College and Hospital at Karaikal, Puducherry for Rs 500 crore.

Reliance Industries: The Competition Commission of India has approved the acquisition of Metro Cash & Carry by Reliance Retail Ventures, the retail arm of the oil-to-telecom conglomerate.

Cipla: The company will sell 51.8% stake in its Ugandan subsidiary Cipla Quality Chemical Industries to Africa Capitalworks SSA 3 for $25-30 million.

GlaxoSmithKline Pharmaceuticals/ Marksans Pharma/ Wockhardt: Following companies are likely to be impacted as per Bloomberg as the Medicines & Healthcare Products Regulatory Agency, the healthcare regulator in the U.K., ordered the recall for cough and cold medicines that contain pholcodine.

RailTel Corporation of India: The company received a work order from Centre for Development of Advanced Computing for supply, installation, integration, testing and commissioning of IT infrastructure in green field data centre at New Delhi and Bengaluru, along with training and support. The project is worth Rs 287.57 crore.

Star Health and Allied Insurance Company: The company detected unauthorised access to its mobile application, and subsequently reported it to the insurance regulator IRDAI and Cyber Police. The Information Security Team of the company along with External Advisors is currently reviewing the matter.

Honeywell Automation India: Honeywell has appointed Vimal Kapur, its president and COO, as its next CEO. Kapur will succeed incumbent chairman and CEO Darius Adamczyk.

PNC Infratech: The company has been declared the lowest bidder for a NHAI project to construct six-lane 35.2-km greenfield Varanasi-Ranchi-Kolkata highway for a bid project cost of Rs 1,260 crore.

Elgi Equipments: The company's wholly owned subsidiary Elgi Compressors U.S.A. has acquired 33.33% stake in CS Industrial Services.

Texmaco Rail & Engineering: The board of the company has approved transfer, assignment, restructuring or conveying the whole or substantially the whole of rail EPC business, comprising of Kalindee Rail and Bright Power, by way of slump sale to two separate wholly owned subsidiaries.

Mahindra & Mahindra: Mahindra Bangladesh, a wholly owned subsidiary of the company, received its shareholders' approval for voluntary winding up.

GMR Airports Infrastructure: GMR Hyderabad International Airport, a step-down subsidiary of the company, raised Rs 840 crore via non-convertible debentures.

LIC Housing Finance: Chairman MR Kumar has resigned from the board of the company upon attainment of superannuation.

TVS Motor Company: The company's board approved the proposal to raise Rs 125 crore via non-convertible debentures on private placement basis.
Insider Trading
Maruti Suzuki India: Promoter Suzuki Motors Corporation bought 3.45 lakh shares on March 10.

Som Distilleries & Breweries: Promoter Deepak Arora bought 5,000 shares on March 13.

Zydus Wellness: Promoter Zydus Family Trust bought 17,682 shares on March 13.

Geojit Financial Service: Promoter BNP Paribas SA sold 44,017 shares on Feb 23.
Block Deals
Bajaj Finserv: Bajaj Sevashram bought 1.25 lakh shares (0.01%), Deepa Bajaj sold 1.25 lakh shares (0.01%) at Rs 1,290 apiece.

Laurus Labs: Arun Vijay Nathani bought 6.36 lakh shares (0.12%), Cybage Software sold 6.36 lakh shares (0.12%) at Rs 305 apiece.
Bulk Deals
Divgi TorqTransfer Systems: Quant Mutual Fund bought 2.64 lakh shares (0.86%) at 588.87 apiece, Sageone Investment Managers at 3.61 lakh shares (1.18%) at Rs 597.59 apiece, Morgan Stanley Asia (Singapore) sold 3.74 lakh shares (1.22%) at Rs 590.32 apiece.
Trading Tweaks
Price Band Revised From 20% To 10%: GRM Overseas

Ex-Date Interim Dividend: Allcargo Logistics

Ex-Date Interim Dividend: CG Power and Industrial Solution

Record Date Interim Dividend: Allcargo Logistics

Record Date Interim Dividend: CG Power and Industrial Solution

Move Into Short-Term ASM Framework: GRM Overseas
Who's Meeting Whom
Jammu and Kashmir Bank: To meet investors and analysts on March 17.

UltraTech Cement: To meet investors and analysts on March 15.

BLS International Services: To meet investors and analysts on March 15 and 16.

Meghmani Finechem: To meet investors and analysts on March 15.

ICICI Bank: To meet investors and analysts on March 15.

Safar Industries: To meet investors and analysts on March 15.
F&O Cues
Nifty March futures ended at 17,140 a discount of 65.80 points.

Nifty March futures rose 6.29% and 14,625 shares in Open Interest.

Nifty Bank March futures ended at 39,696.25 a discount of 9.35 points.

Nifty Bank March futures rose 7.77% and 8,162 shares in Open Interest.

Securities added to the ban period: Indiabulls Housing Finance, Gujarat Narmada Valley Fertilizers & Chemicals

Securities removed from the ban period: Nil
Top Research Reports
WRITTEN BY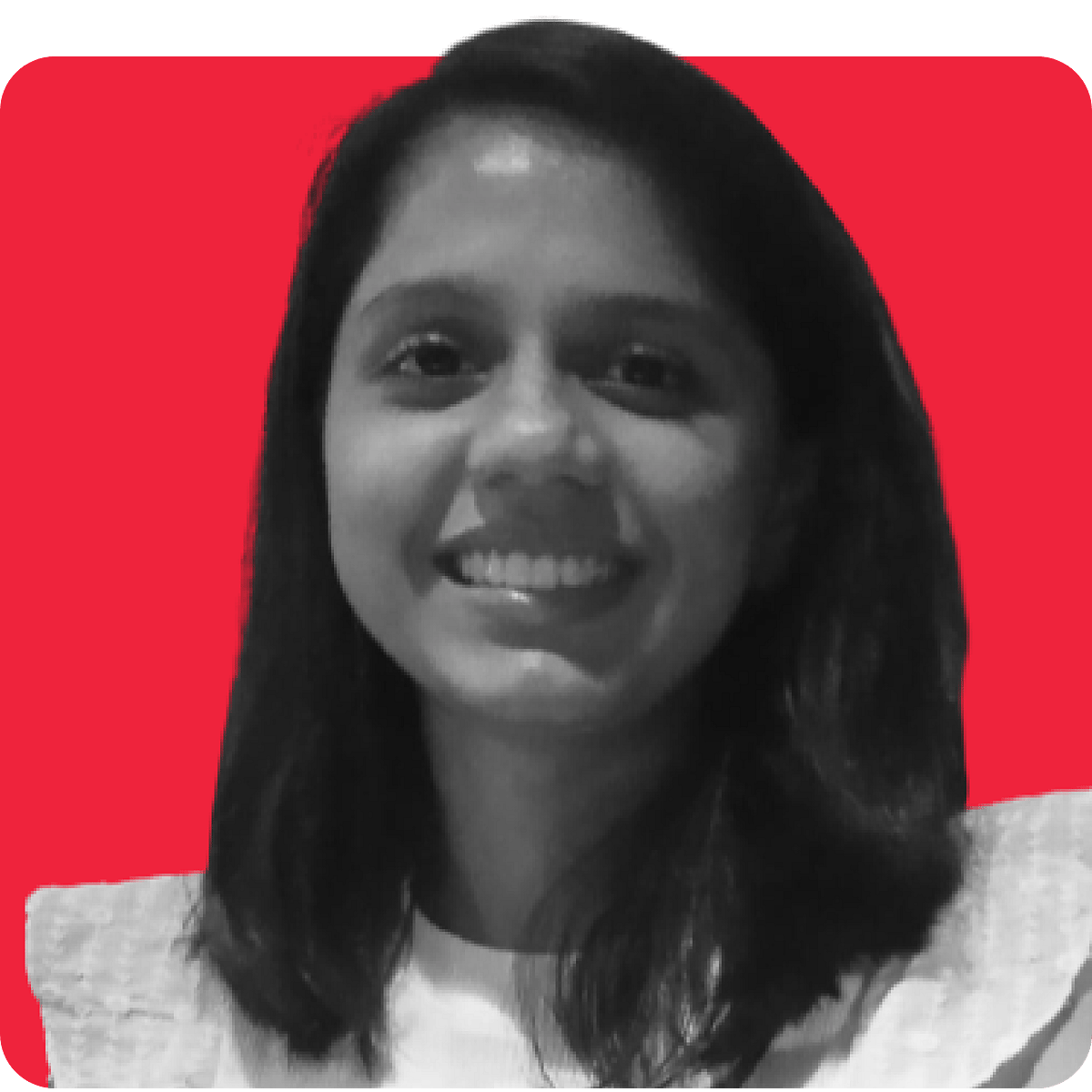 Anjali Rai covers markets and business news at BQ Prime...more