Stocks To Watch: Patanjali Foods, Ceat, ITC, Mahindra CIE, Marico, Future Retail
These are the stocks to watch out for before going into trade today.
Asian markets headed for declines after the U.S. stocks fell and government bonds and the dollar rallied. A fresh turmoil at Credit Suisse Group AG roiled markets days after the collapse of three American lenders. This casts doubt on whether the Federal Reserve will increase interest rates next week.
U.S. futures showed fledgling signs of stability after the S&P 500 fell 0.7% on Wednesday. The U.S. benchmark pared earlier losses after Switzerland's central bank said Credit Suisse would receive a liquidity backstop if needed.
The KBW Bank Index, one of the broadest measures of the US banking system, fell 3.6%, undoing a rally from the prior session.
Brent crude slipped below $75 a barrel for the first time since December 2021, intraday. Gold prices surged as investors moved away from riskier assets. The yield on 10-year treasuries declined to 3.43%, while Bitcoin was trading around 24,000-level.
At 6:05 a.m., the Singapore-traded SGX Nifty, an early indicator of India's benchmark Nifty 50, was down 0.29% at 16,925.
Indian benchmark indices—Sensex and Nifty—tanked for the fifth consecutive day to end at their lowest respective levels since October, as financial and banking stocks led the decline.
The Indian rupee maintained its downward trajectory against the U.S. dollar for the fourth day in a row amid a surge in demand for the greenback and continued FPI outflow.
Foreign outflow from Indian equities continued for fifth day in a row as overseas investors remained net sellers on Wednesday. Foreign portfolio investors offloaded equities worth Rs 1,271.25 crore during the day, while the domestic institutional investors remained net buyers for the fifth straight day and mopped up stocks worth Rs 1,823.94 crore.
Stocks To Watch
Samvardhana Motherson International: Sumitomo Wiring Systems to sell approximately 3.4% stake or 23 crore shares via JPMorgan, reports Bloomberg. The size of the deal will be around $195 million (approximately Rs 1,613-crore) at a floor price of Rs 69.90 apiece.

Patanjali Foods: Stock exchanges BSE and National Stock Exchange have frozen shareholding of promoters and promoter group in the company as it could not increase public shareholding to the required 25% within the stipulated deadline. The action, which affected 29.26 crore shares, will remain in effect till the mandated public shareholding levels are met.,

Ceat: Ceat Specialty, a division of Ceat Tires, entered into an agreement with CNH Industrial to supply agricultural radial tires for their machines being produced in Brazil and Argentina, the company said in a statement.

ITC: ITC Infotech India, a wholly owned subsidiary of the company, incorporated a subsidiary in Germany under the name ITC Infotech GmbH.

BLS International: BLS E-Services, a subsidiary of the company, increased its stake in Zero Mass to 90.42%.

Federal Bank: The board of the bank will meet on March 18, 2023, to consider raising Rs 1,000 crore via tier-II bonds on a private placement basis.

JSW Energy: The Finance Committee of the company approved allotment of 25,000 non-convertible debentures of Rs 1 lakh each to raise Rs 250 crore.

Future Retail: Kishor Biyani withdrew his resignation from the position of executive chairman and director of the after the resolution professional of the embattled firm objected to the contents of his resignation letter and requested him to recall the same.

Godawari Power & Ispat: The board of directors will meet on March 18 to consider a share buyback programme.

Sarda Energy & Minerals: The company received consent to operate from Chhattisgarh Environment Conservation Board for expansion in existing rolling mill from 1.8 lakh tonnes per annum to 2.5 lakh tonnes per annum.
Block Deals
Hikal: Ritu Arun Nathani bought 6.14 lakh shares (0.5%), Cybage Software sold 6.14 lakh shares (0.5%) at Rs 297 apiece.
Bulk Deals
BCL Industries: Forest Vincom bought 2.1 lakh shares (0.87%), Silvertoss Shoppers sold 2.11 lakh shares (0.87%) at Rs 425.25 apiece.
Who's Meeting Whom
Punjab National Bank: To meet investor and analysts on March 16.

Welspun Enterprises: To meet investor and analysts on March 16.

Kalyan Jewellers India: To meet investor and analysts on March 16.

HEG: To meet investor and analysts on March 16.

Finolex Industries: To meet investor and analysts on March 17.
Trading Tweaks
Ex-Date Interim Dividend: SBI Life Insurance Company

Record Date Interim Dividend: SBI Life Insurance Company

Move Out Of Short-Term ASM Framework: Macrotech Developers, Imagicaaworld Entertainment
Insider Trading
Mahindra CIE Automotive: Promoter Mahindra & Mahindra sold 2.3 crore shares on March 13.

Marico: Promoter group Preeti Gautam Shah sold 6.5 lakh shares between March 13-14.

Zydus Wellness: Promoter Zydus Family Trust bought 10,907 shares on March 14.

Maharashtra Seamless: Promoter group Raghav Jindal bought 6,789 shares on March 14.

Meghmani Finechem: Promoter Maulik Jayantibhai Patel bought 5,000 shares on March 14.

Mukand: Promoter group Baroda Industries bought 57,856 shares between March 13-14.

Sunteck Realty: Promoter Matrabhav Trust, through its trustees Kamal Khetan and Manisha Khetan, bought 20,225 shares on March 13.

Choice International: Promoter group Patodia Properties bought 3.9 lakh shares on March 14.

Hi-Tech Pipes: Promoter group Ajay Kumar & Sons HUF sold 60,000 shares on March 13.
Pledge Share Details
Jindal Steel & Power: Promoter group Siddeshwari Tradex revoked a pledge of 22 lakh shares on March 14.
F&O Cues
Nifty March futures ended at 17,027.55, a discount of 98.2 points.

Nifty March futures rose 0.28% and 699 shares in Open Interest.

Nifty Bank March futures ended at 39,194.05, a discount of 449.35 points.

Nifty Bank March futures fell 3.44% and 3,889 shares in Open Interest.

Securities added to the ban period: Indiabulls Housing Finance, Gujarat Narmada Valley Fertilizers & Chemicals

Securities removed from the ban period: Nil
WRITTEN BY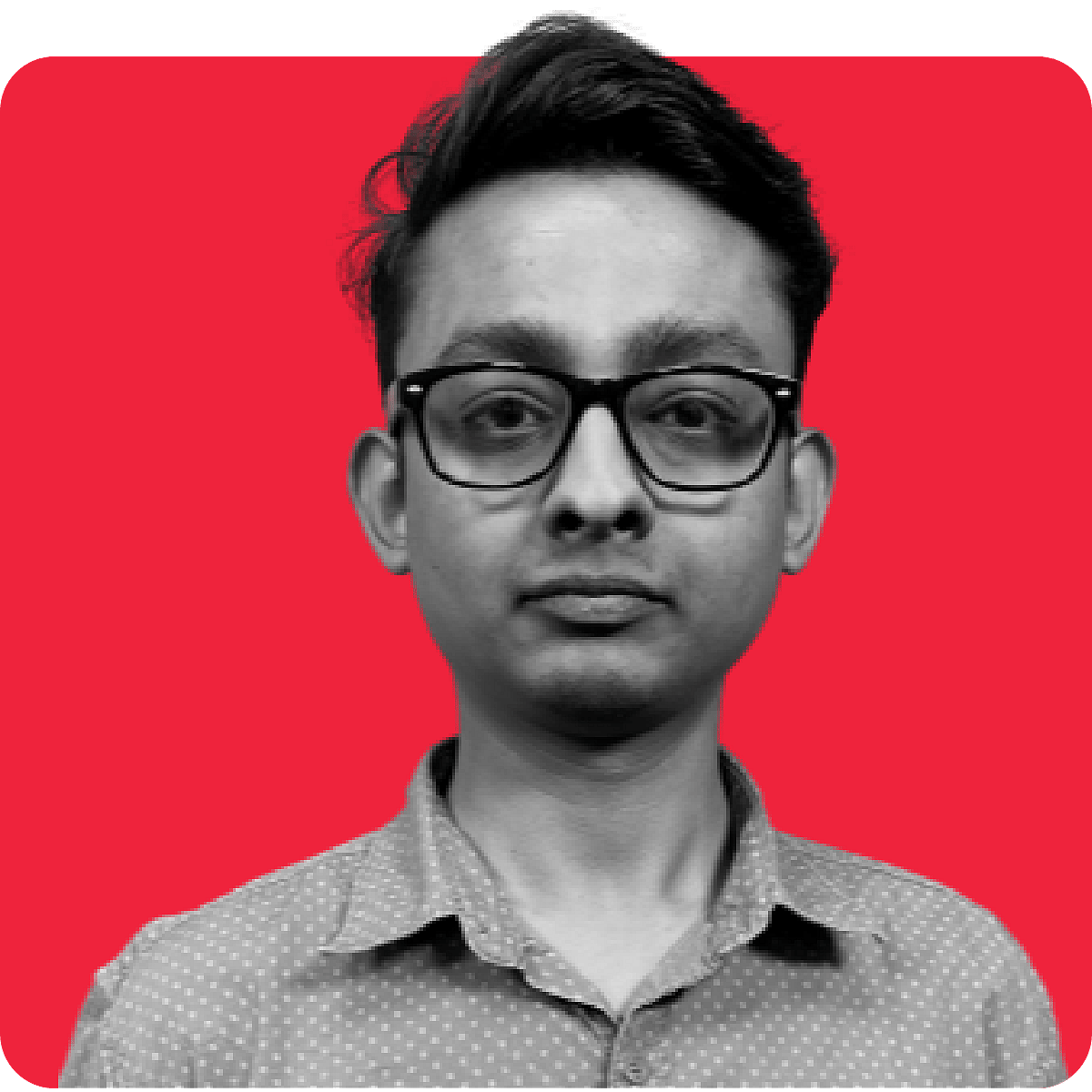 Vivek Punj covers business and markets at BQ Prime as a...more