Stock Market Today: All You Need To Know Going Into Trade On Nov. 29
Stocks in the news, big brokerage calls of the day, complete trade setup and much more!
Stocks opened on a cautious note in Asia on Tuesday after Federal Reserve officials stressed that more interest rate hikes were coming and as Covid protests eased in China amid a heavy police presence on city streets.
Elsewhere, oil fell Tuesday after gaining Monday when OPEC+ was seen considering deeper output cuts amid a faltering market. Investor anxiety continued to grip Bitcoin, with the crypto market digesting BlockFi Inc.'s bankruptcy filling.
The Indian benchmark indices Sensex and Nifty closed at new record highs, led by gains in oil and gas, and energy stocks. Broader market indices outperformed their larger peers.
Rupee opened weaker against the U.S. dollar, but pared losses to end 0.02% higher.
At 6:40 a.m., the Singapore-traded SGX Nifty -- an early barometer of India's benchmark Nifty 50 -- fell 0.51% to 18,634.
Stocks To Watch
NDTV/Adani Enterprises: NDTV promoter group RRPR Holding issued equity shares constituting 99.5% of its equity share capital to Adani Group-owned Vishvapradhan Commercial on Nov. 28.

Lupin: MedQuímica Indústria Farmacêutica, a Brazil-based wholly owned subsidiary of the company, has acquired all rights to nine medicines from BL Indústria Ótica, a subsidiary of Bausch Health Companies.

Can Fin Homes: The board has declared an interim dividend of Rs 1.50 on each share of face value Rs 2.

Adani Enterprises: The company denied reports that it is looking to raise $5 billion from wealth funds.

Bharat Bijlee: Life Insurance Corporation of India has reduced its shareholding in the company to 4.54% from 6.7%.

NBCC (India): The company has received work orders worth Rs 271.62 crore in two projects of Amrapali Group.

Motilal Oswal Financial Services: Motilal Oswal Alternates, an alternative arm of Motilal Oswal Group, has invested Rs 450 crore in in two projects of Shapoorji Pallonji Real Estate, a statement from the former said.

Lumax Industries: Sets board meeting on Dec. 7 to consider and approve the proposal for setting up a new manufacturing unit in Chakan, Pune and funding options.

Piramal Enterprises: Meeting of the Administrative Committee of the Board of Directors will be held Dec. 1 to consider and approve the issue of NCDs up to Rs 50 crore along with an option to retain oversubscription up to Rs 200 crore on a private placement basis.

Kolte Patil: Gopal Laddha as chief financial officer resigned with effect from close of business hours on Nov. 28; Khiroda Chandra Jena is appointed as Chief Financial Officer of the Company with effect from Nov. 29.

Dredging Corp. of India: Plans to foray into foreign dredging market, reports PTI.

Kotak Mahindra Bank: Kotak Alternate Assets, a division of Kotak Investment Advisors plans to raise up to $1 billion to invest in data centre business, reports PTI citing sources.
Offerings
Dharmaj Crop Guard: The issue was subscribed 1.79 times on its opening day. The QIB portion was subscribed 35%, whereas the HNI basket received bids for 1.8 times its size. The retail portion was subscribed 2.6 times, and employees placed bids for 1.77 times the portion reserved for them.
Block Deals
Ami Organics: Norges Bank on account of the Government Pension Fund Global bought 10.92 lakh shares (3%), ValueQuest Investment Advisors bought 1.8 lakh shares (0.49%), Small Cap World Fund sold 12.72 lakh shares (3.49%) at RS 920 apiece.
Bulk Deals
Inox Green Energy Services: Dovetail India Fund Class 6 Shares sold 18 lakh shares (0.62%) at Rs 61.69 apiece.
Who's Meeting Whom
Kabra Extrusiontechnik: To meet investors and analysts on Nov. 29.

Radico Khaitan: To meet investors and analysts on Nov. 29, Nov. 30 and Dec. 1.

PB Fintech: To meet investors and analysts on Nov. 29 and Nov. 30.

Manali Petrochemical: To meet investors and analysts on Nov. 30.

Garware Technical Fibres: To meet investors and analysts on Nov. 29 and Nov. 30.

ADF Foods: To meet investors and analysts on Dec. 1, Dec. 2 and Dec. 6.

Crisil: To meet investors and analysts on Dec. 1, Dec. 5 and Dec. 7.

Max Healthcare Institute: To meet investors and analysts on Nov. 29 and Nov. 30.

Ultratech Cement: To meet investors and analysts on Nov. 29 and Nov. 30.

Hero MotoCorp: To meet investors and analysts on Dec. 1.
Trading Tweaks
Ex-Date Interim Dividend: Vedanta

Ex-Date Bonus Issue: Navoday Enterprises

Ex-Date Amalgamation: Shriram City Union Finance

Record-Date Bonus Issue: Navoday Enterprises

Move Into Short-Term ASM Framework: Dish TV India, Hindustan Foods
Insider Trades
Max Financial Services: Promoter Max Ventures Investment Holdings sold 54 lakh shares on Nov. 22.

ISMT: Promoter Group Kirloskar Industries bought, and Promoter Indian Seamless Enterprises sold 1.5 crore shares on Nov. 24.

JK Cement: Promoter Group Kalpana Singhania sold 5,000 shares between Nov. 24 and Nov. 25.

Best Agrolife: Promoter & Director Vimal Kumar bought 65,000 shares on Nov. 28.
Money Market Update
Rupee reversed losses against the U.S. dollar to close at 81.66 on Monday, compared to Friday's close of 81.68.
F&O Cues
Nifty November futures ended at 18,690, a premium of 43.9 points.

Nifty November futures rose 5.38% and 12,185 shares in Open Interest.

Nifty Bank November futures ended at 43,241, a discount of 50.85 points.

Nifty Bank November futures rose 0.97% and 1,086 shares in Open Interest.

Securities added to the ban period: Bharat Heavy Electricals, Delta Corp., Indiabulls Housing Finance

Securities removed from the ban period: Nil.
WRITTEN BY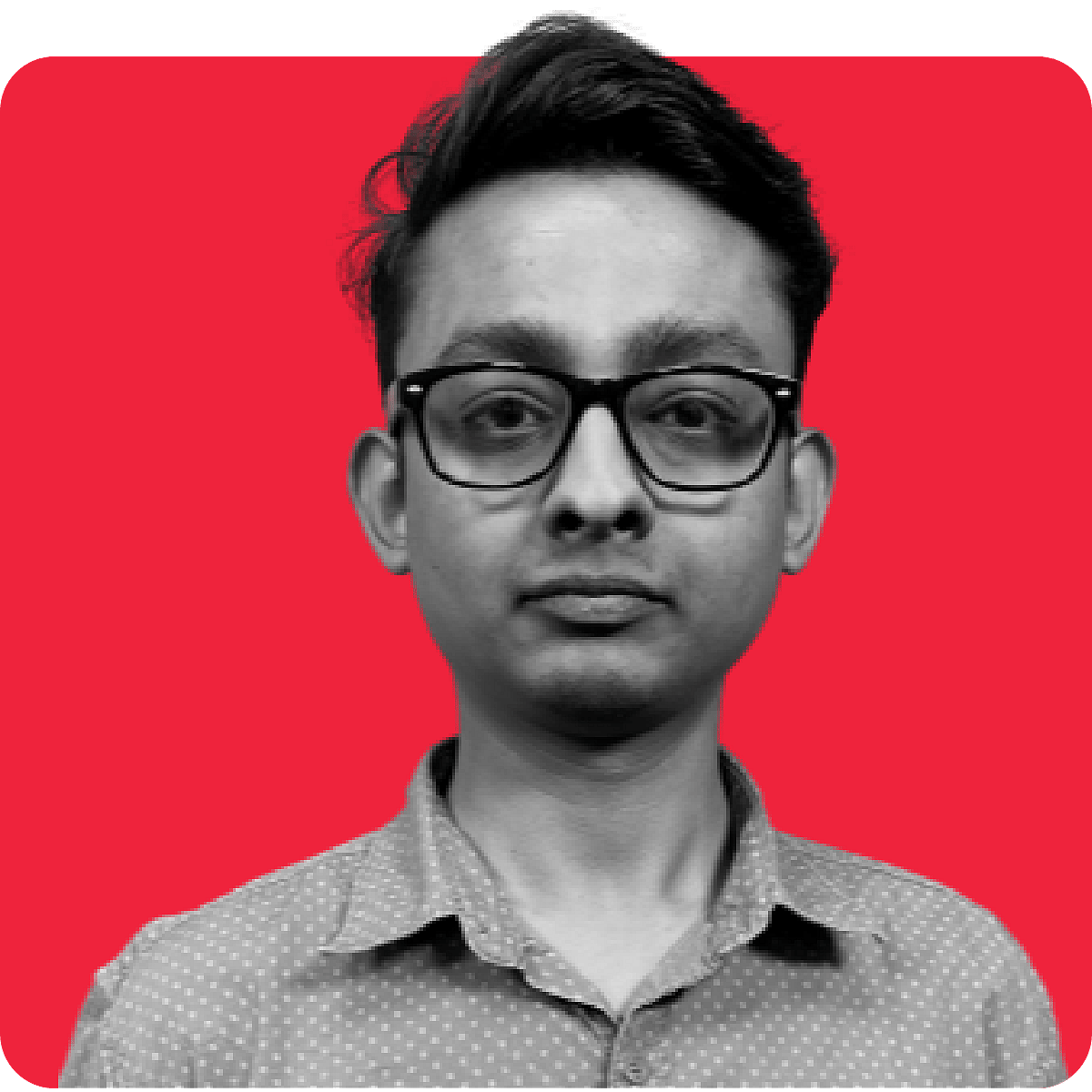 Vivek Punj covers business and markets at BQ Prime as a...more