Stock Market Today: All You Need To Know Going Into Trade On March 9
Stocks in the news, big brokerage calls of the day, complete trade setup and much more!
Asian markets look poised to rise after a choppy U.S. session saw major benchmarks post modest gains.
A late-day rally in the U.S. lifted the S&P into the green with the tech-heavy Nasdaq 100 leading the bounce higher. An index of Chinese companies traded in the US pared losses into the close.
Equities on Wall Street struggled to gain traction for much of the day as traders assessed Jerome Powell's latest comments and prospects for higher interest rates.
Powell reiterated that an acceleration in the pace of hikes is still on the table and rates may go higher than anticipated should economic data warrant.
Meanwhile, the yield on 10-year Treasuries advanced to 3.97%. Crude prices were trading around $82-mark, while Bitcoin was trading below 22,000-level.
At 6:16 a.m., the Singapore-traded SGX Nifty, an early indicator of India's benchmark Nifty 50, was up 0.02% at 17,803.5.
Indian benchmark indices ended higher on Wednesday after rebounding in late trade, led by gains in auto, energy, and bank stocks.
The Indian rupee ended its two-day rally against the U.S. dollar as the greenback strengthened.
Overseas investors in Indian equities remained net buyers for the fourth day in a row on Wednesday. Foreign portfolio investors mopped up equities worth Rs 3,671.5 crore, while the domestic institutional investors snapped ninth-day buying streak and turned sellers. They sold stocks worth Rs 937.8 crore.
Asian Stocks Eke Out Gains After Choppy US Session: Markets Wrap
Stocks To Watch
Data Patterns: Board approves QIP with a floor price of Rs 1,284.53. Company plans to use the proceeds to funding working capital requirements, invest in product development, funding acquisition of land and other general corporate purposes.

Gokuldas Exports: Clear Wealth Consultancy Services LLP is likely to sell 8.25% stake in the company through a block deal. The size of the transaction is said to be worth Rs 234 crore.

State Bank of India: The bank raised Rs 3,717 crore through its third AT-1 bond issuance during the current financial year at coupon rate of 8.25%.

Bharat Forge: The company through its subsidiary Kalyani Powertrain inaugurated its first e-bike manufacturing facility at MIDC, Chakan with annual production capacity of 60,000 units and scalable to 1 lakh units.

Aptus Value Housing Finance India: The company denied being part of any negotiation to handover management control to Cholamandalam.

Sequent Scientific: The transaction contemplated under the agreement to acquire 100% stake in Tineta Pharma has not been materialised, and the acquisition will not happen.

Ramkrishna Forgings: The company incorporated a subsidiary—RKFL Engineering Industry—to implement the resolution plan under corporate insolvency resolution process for JMT Auto.

ISMT: R Poornalingam resigned as an independent director of the company, with effect from March 8, 2023.
GQG's Jain Talks Up Adani Assets As Among Best You Can Buy
Block Deals
Kirloskar Oil Engines: Subhkam Ventures I bought 10.25 lakh shares (0.71%), Sundaram Trading and Investment bought 3.14 lakh shares (0.22%), Alpna Enterprises bought 3.14 lakh shares (0.22%), Khazana Tradelinks bought 3.75 lakh shares (0.26%), Cybage Software bought 9.32 lakh shares (0.64%), Antique Securities bought 3.15 lakh shares (0.22%), Aurigin Master Fund bought 3.11 lakh shares (0.21%), Birla Sunlife Insurance Company bought 17.08 lakh shares (1.18%), BNP Paribas Arbitrage bought 12.42 lakh shares (0.86%), DSP Mutual Fund bought 24.84 lakh shares (1.72%), East Lane Capital bought 4.66 lakh shares (0.32%), Franklin Templeton Mutual Fund bought 13.98 lakh shares (0.97%), HSBC Mutual Fund bought 15.53 lakh shares (1.07%), ITI Mutual Fund bought 4.66 lakh shares (0.32%), Jagdish Naresh Master bought 3.85 lakh shares (0.27%), JM Financial Mutual Fund bought 3.11 lakh shares (0.21%), Max Life Insurance Company bought 29.5 lakh shares (2.04%), Motilal Oswal Mutual Fund bought 23.29 lakh shares (1.61%), Nippon India Mutual Fund bought 35.71 lakh shares (2.47%), Sageone Investment Managers bought 5 lakh shares (0.35%), Societe Generale bought 3.11 lakh shares (0.21%), The Regents Of The University Of California bought 4.66 lakh shares (0.32%), Urjita Jagdish Master bought 3.14 lakh shares (0.22%), Nomura Indian Stock Mother Fund bought 15.84 lakh shares (1.09%), Jyotsna Gautam Kulkarni sold 1.3 crore shares (8.96%), Nihal Gautam Kulkarni sold 63.67 lakh shares (4.4%), Ambar Gautam Kulkarni sold 62.85 lakh shares (4.34%) at Rs 322 apiece.
Indian Market Does Not Face A Huge Downside Risk, Says Devina Mehra
Bulk Deals
Jindal Stainless: iShares Core MSCI Emerging Markets ETF bought 33.7 lakh shares (0.64%) at Rs 309.42 apiece.

Shriram Finance: Small Cap World Fund Inc. bought 20.26 lakh shares (0.54%) at Rs 1,225.1 apiece, New World Fund Inc. bought 50.72 lakh shares (1.35%) at Rs 1,225.1 apiece, Dynasty Acquisition (FPI) sold 83.5 lakh shares (2.23%) at Rs 1,225.41 apiece on NSE. Arkaig Acquisition (FPI) sold 24.99 lakh shares (0.67%) at Rs 1,225.01 apiece on BSE.
NSE Puts Three Adani Group Stocks Under Additional Surveillance
Who's Meeting Whom
Sonata Software: To meet investors and analysts on March 9.

UltraTech Cement: To meet investors and analysts on March 9.

Crisil: To meet investors and analysts on March 9 and 14.

PVR: To meet investors and analysts on March 9.
Coal Stocks Critical At A Third Of Power Plants Even As Demand Is Set To Spike
Trading Tweaks
Ex-Date Amalgamation: Jindal Stainless (Hisar)

Record-Date Amalgamation: Jindal Stainless (Hisar)

Move Into Short-Term ASM Framework: Adani Enterprises, Adani Power Adani Wilmar, DB Realty, Kiri Industries, Tata Teleservices (Maharashtra)
Foreign Investors Have Cheaper EM Options To Pricey India Stocks: RockCreek's Sudhir Krishnamurthi
Insider Trades
Mukand: Promoter group Baroda Industries bought 8,172 shares between March 2-3.
Focus Will Be On Wealth Protection, Rather Than Returns, In 2023, Says Ayaz Motiwala
F&O Cues
Nifty March futures ended at 17,798 a premium of 23.75 points.

Nifty March futures rose 3.89% and 7,616 shares in Open Interest.

Nifty Bank March futures ended at 41,740 a premium of 222.20 points.

Nifty Bank March futures rose 2.71% and 2,430 shares in Open Interest.

Securities added to the ban period: Balrampur Chini Mills

Securities removed from the ban period: Nil
Time Correction Of Indian Stocks May End Soon, Say Analysts
Money Market Update
Rupee closed 0.17% lower against the U.S. dollar at 82.05 on Wednesday, compared to Monday's close of 81.92.
Rupee Bear StanChart Now Sees Gains to Highest Since August
Disclaimer: Adani Enterprises is in the process of acquiring a 49% stake in Quintillion Business Media Ltd., the owner of BQ Prime.
WRITTEN BY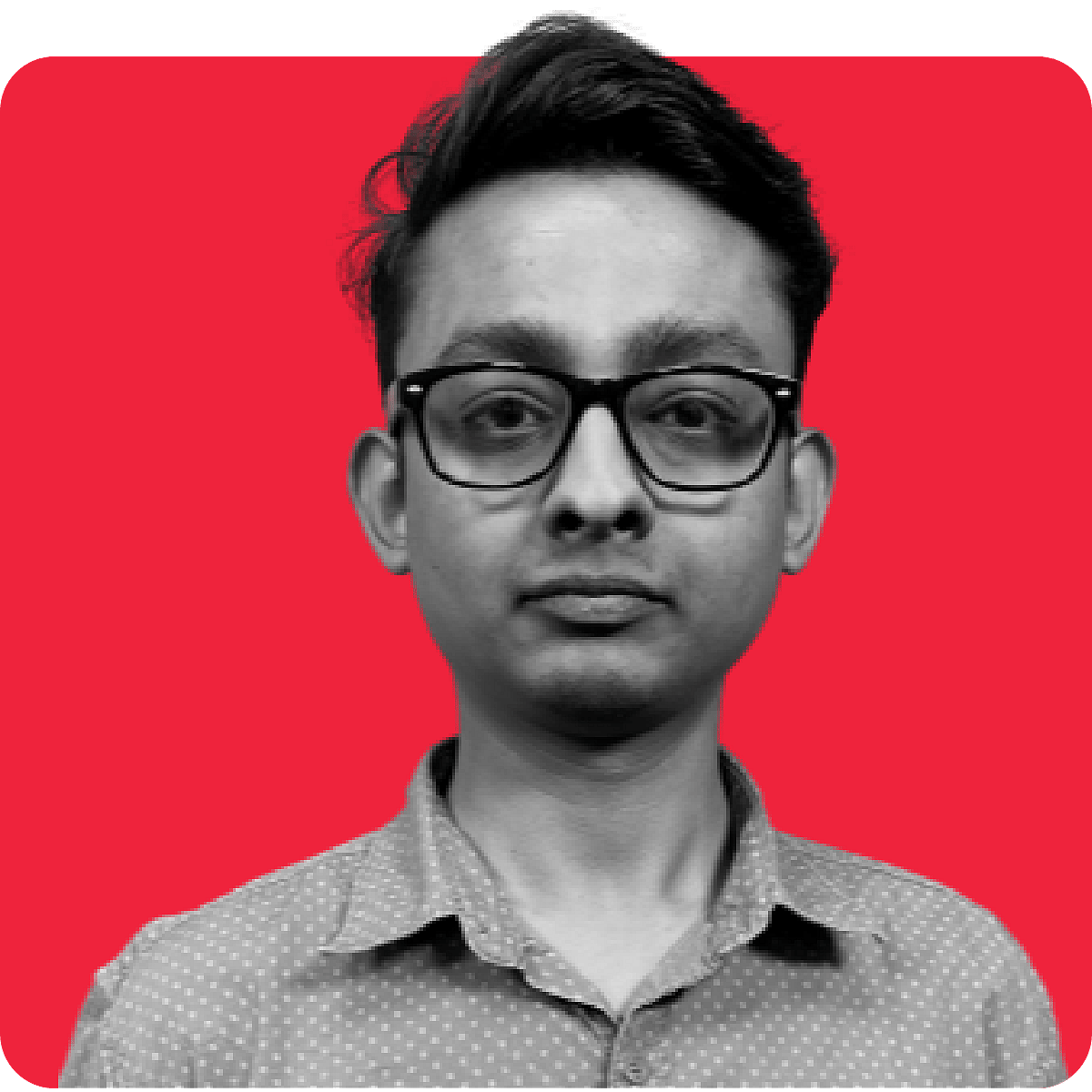 Vivek Punj covers business and markets at BQ Prime as a...more