Stock Market Today: All You Need To Know Going Into Trade On March 22
Stocks in the news, big brokerage calls of the day, complete trade setup and much more!
Bonds were under pressure Tuesday after Chair Jerome Powell said that the US Federal Reserve is prepared to raised interest rates by half a percentage point at the next policy meeting.
US and European equity futures dipped, while Asian stocks pushed higher. Stocks rose in Australia, South Korea and Japan. US futures were volatile.
Singapore-traded SGX Nifty, an early barometer of India's benchmark Nifty 50 index, rose 0.14% to 17,175.50 points as of 6:55 am.
Oil extended a rally, with Russia's war in Ukraine nearing the one-month mark, while the bitcoin hovered around $41,100.
Stocks To Watch
Wipro: To consider declaration of interim dividend on March 25.

Punjab National Bank: The lender will consider raising funds through Basel-III Compliant Additional Tier-1 Bonds and/or Tier-2 Bonds on March 29.

BHEL: The company has appointed Upinder Singh Matharu as director (power) on the board effective March 21, 2022, till August 31, 2023.

Bank of India: The lender has invested Rs 108.81 crore in the National Asset Reconstruction Company for 9% of its stake.

Sun Pharma: The company has agreed to acquire Daiichi Sankyo's 11.28% stake in Hyderabad-based subsidiary Zenotech Laboratories.

Dhampur Sugar Mills: The company has declared an interim dividend of Rs 6 per equity share of face value Rs 10 each.

APL Apollo: The company has acquired 9.9% stake in Shankara Building Products for Rs 180.5 crore.

KM Sugar: The firm has approved modernisation, including updating the double sulphitation refining process, at its Ayodhya plant.

Kama Holdings: The company will consider declaration of a second interim dividend on March 28.

GR Infraprojects: The company has bagged the order to build a four-lane highway in the Ujjain-Badnawar sector of Madhya Pradesh at a cost of Rs 907 crore.

Gulshan Polyols: The company plans to raise Rs 150 crore through a qualified institutional placement. The floor price is Rs 343.66/share, a 7.96% discount to Monday's closing price.

Equitas Small Finance Bank: The lender has raised the interest rate to 7% per annum for savings and retail term deposits from March 21. It has also approved merger of Equitas Holdings with itself at a share swap ratio of 231:100.

Kohinoor Foods: To consider selling factory unit in Haryana.

Manappuram Finance: Defers fundraising meeting to March 26.
Indian Bank Bad Loans At All-Time Low, Says RBI Governor Shaktikanta Das
Pledged Shares Details
Swan Energy: Promoter Group Dave Impex created a pledge of 90.91 lakh shares on March 19.

Cholamandalam Financial: Promoter Lakshmi Venkatachalam revoked a pledge of 1,200 shares between March 15 and March 17.

Future Enterprises: Promoter Group Central Departmental Stores invoked a pledge of 29.11 lakh shares on March 17.

Future Consumer: Promoter Future Capital Investment invoked a pledge of 96 lakh shares on March 16.

Future Retail: Promoter Future Corporate Resource invoked a pledge of 1.99 crore shares between March 16 and March 17.
Insider Trades
Bajaj Holdings & Investment: Promoter Group Bachhraj & Company bought 6,860 shares on March 15.

VIP Industries: Promoter Vibhuti Investments sold 2.1 lakh shares and Promoter Kiddy Plast bought 2.1 lakh shares on March 16-17.

Vaibhav Global: Promoter Group Brett Enterprises bought 2,500 shares on March 17.

Geojit Financial Services: Promoter BNP Paribas SA sold 80,000 shares on March 15.

Alembic Pharmaceuticals: Promoter Alembic bought 38,713 shares between March 16 and March 17.

Nuvoco Vistas Corporation: Promoter Niyogi Enterprise bought 1 lakh shares on March 17.
Block Deals
Hinduja Global Solutions: Hinduja Realty Ventures bought 6 lakh shares (1.43% stake) at Rs 1,090 apiece. Asia Exports sold 6 lakh shares (1.43% stake) at Rs 1,090 apiece.

Shankara Building Products: APL Apollo Mart bought 10 lakh shares (4.37% stake) at Rs 755 apiece. Sukumar Srinivas sold 10 lakh shares (4.37% stake) at Rs 755 apiece.

Kalpataru Power Transmission: Mofatraj Pukhraj Munot bought 26.57 lakh shares (1.78% stake) at Rs 374.5 apiece. Kalpataru Properties sold 26.57 lakh shares (1.78% stake) at Rs 374.5 apiece.
Trading Tweaks
Price band revised from 10% to 5%: Gravita India

Moved into short-term ASM framework: Future Lifestyle Fashions

Move out of short-term ASM Framework: Dwarikesh Sugar

Record date interim dividend: GAIL (India)

Record date bonus: BSE Ltd.

Ex-date interim dividend: BCL Industries, Mishra Dhatu Nigam

Ex-Date extraordinary general meeting: DCW
Powell Says Fed Is Ready to Raise Rates Faster If Needed
Money Market Update
The rupee ended at 76.12 against the U.S. Dollar on Monday as compared to Thursday's closing of 75.80.
F&O Cues
Nifty March futures ended at 17,167.85, a premium of 50.25 points.

Nifty March futures shed 0.62% and 1,365 shares in Open Interest.

Nifty Bank March futures ended at 36,120.05, a premium of 101.55 points.

Nifty Bank March futures shed 1.11% and 886 shares in Open Interest.

Securities in the ban list: Indiabulls Housing Finance

Securities added to the ban list: Balrampur Chini Mills, Delta Corp
WRITTEN BY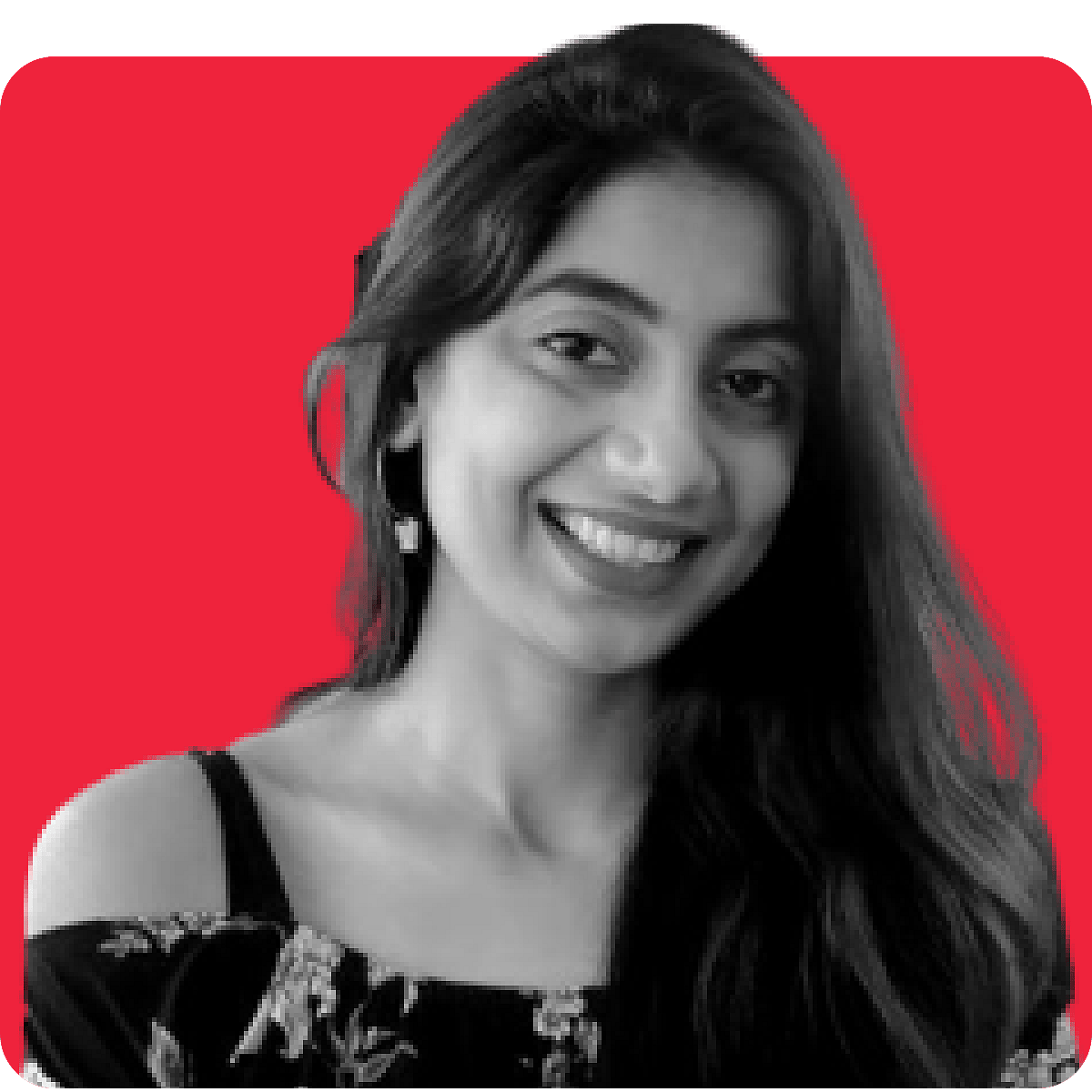 Smriti Chaudhary is a Senior Website Producer at BQPrim...more