Stock Market Today: All You Need To Know Going Into Trade On March 2
Stocks in the news, big brokerage calls of the day, complete trade setup and much more!
Asian markets were poised for lower opening on Thursday as investors positioned for a higher peak in interest rates following another round of hawkish comments from Federal Reserve officials.
Equity futures for benchmarks in Japan and Hong Kong fell while Australian shares edged higher. The headwinds for Asia come after the S&P 500 closed near the lowest in six weeks and Treasury yields climbed.
Meanwhile, the yield on 10-year Treasuries advanced to 3.99%. Crude prices were trading around $84-mark, while Bitcoin was trading above 23,500-level.
At 6:15 a.m., the Singapore-traded SGX Nifty, an early indicator of India's benchmark Nifty 50, was down 0.22% at 17,480.5.
The domestic benchmark indices snapped their eight-day-long losing streak, supported by a rally in metal and bank stocks.
The rupee closed higher against the U.S. dollar for the second day in a row as domestic equities recovered and crude prices eased.
Overseas investors in Indian equities remained net sellers for the sixth day in a row on Wednesday. FPIs offloaded equities worth Rs 424.88 crore, while the domestic institutional investors were net buyers for the sixth day in a row and mopped up stocks worth Rs 1,498.88 crore.
Asia Stocks Edge Higher in Face of Elevated Yields: Markets Wrap
Stocks To Watch
CreditAccess Grameen: As per the fresh assessment order dated Feb. 28, 2023, received from the Assessment Unit of Income Tax Department the company Income Tax for AY18-19 was quashed from Rs 2,333 crore to Rs 122.63 crore.

Axis Bank Ltd.: The bank completed the acquisition of Citibank consumer business in India at a total cost of Rs 11,603 crore. The acquisition added over 1.8 million credit cardholders and deposits worth Rs 39,900 crore into Axis Bank's fold.

Rail Vikas Nigam Ltd.: The company emerged as the lowest bidder for manufacturing-cum-maintenance of Vande Bharat train sets, including upgradation of the government manufacturing units and trainset depots, in joint venture with selected partners. The total quantity is 200 trainsets and cost per set is Rs 120 crore.

Sunteck Realty Ltd.: The company leased out two lakh square feet of its Mumbai-based premium commercial building, Sunteck BKC51, to Upgrad Education Pvt. for 29 years. The total revenue generated from the project will amount close to Rs 2,000 crore over the entire lease tenure.

Hindustan Aeronautics Ltd.: The Cabinet Committee on Security approved procurement of 70 HTT-40 basic trainer aircraft from the company for Rs 6,828 crore over six years. The board of the company will meet on March 10 to consider an interim dividend.

Larsen and Toubro Ltd.: The Union Cabinet approved signing of a contract with the company for acquisition of three cadet training ships at an overall cost of Rs 3,108.1 crore.

Dreamfolks Services Ltd.: The board approved acquisition of 60% stake in Vidsur Golf Pvt. for Rs 1.5 crore. The company will have a subsidiary in Singapore for this purpose.

Bajaj Finserv Ltd.: The company received certificate of registration from market regulator SEBI to commence its mutual fund operations under Bajaj Finserv Mutual Fund.

Adani Ports and Special Economic Zone Ltd.: Adani Agri Logistics Ltd., a step-down subsidiary of the company, incorporated a subsidiary named HM Agri Logistics to develop and operate silo complexes across the nation.

Dish TV India Ltd.: The company refuted allegations of minority shareholders claiming breach of corporate governance norms in a clarification to the exchanges.

KNR Constructions Ltd.: The company received a letter of award for development of six lanes of access-controlled greenfield highway from Marripudi to Somvarappadu of Bengaluru–Vijayawada economic corridor in Andhra Pradesh under the Bharatmala Pariyojana. The cost of the project is Rs 665 crore.

CreditAccess Grameen Ltd.: The income tax demand for assessment year 2018–19 has been reduced to Rs 122.6 crore from the Rs 2,333 crore earlier.

Maruti Suzuki India Ltd/Hero MotoCorp Ltd./Eicher Motors Ltd.: The passenger car major reported a 6% decline in production volumes at 1.59 lakh units during February, partially due to shortage of electronic components. The dearth of components may have an impact on March production as well, according to Maruti Suzuki.

Two-wheeler giant Hero MotoCorp registered a 10% rise in sales at 3.94 lakh units during the month under review.

Royal Enfield maker Eicher Motors posted a 21% growth in sales at 71,544 units.
Slowing Farm Segment Orderbook Is A Risk For India Chemicals, Says Morgan Stanley
Offerings: Divgi TorqTransfer Systems IPO Day 2
Divgi TorqTransfer Systems Ltd.: The IPO was subscribed 0.12 times, or 12%, on its first day. The retail portion was subscribed 60%, whereas non-institutional investors picked 6% of the portion reserved for them. No bids were placed for the portion of the qualified institutional buyers.
Divgi TorqTransfer Systems IPO: All You Need To Know
Block Deals
Delhivery Ltd.: Amazon Market Neutral Fund bought 1.24 lakh shares (0.02%), Baillie Gifford bought 34.81 lakh shares (0.48%), BAYVK A2-Fonds bought 3.42 lakh shares (0.05%), Best Investment Corporation bought 16.38 lakh shares (0.22%), BNP Paribas Arbitrage bought 8 lakh shares (0.11%), Bureau Of Labor Funds bought 12.99 lakh shares (0.18%), City Of New York Group Trust bought 29.01 lakh shares (0.4%), Dendana Investments Mauritius bought 1.17 lakh shares (0.02%), Fidelity Funds bought 25.55 lakh shares (0.35%), Invesco Mutual Fund bought 67.06 lakh shares (0.92%), Morgan Stanley Mauritius Company bought 7.93 lakh shares (0.11%), OPSEU Pension Plan Trust Fund bought 1.88 lakh shares (0.03%), Quilter Investors OEIC bought 3.75 lakh shares (0.05%), Regal Funds Management bought 5.02 lakh shares (0.07%), Saudi Arabian Monetary Authority bought 21.38 lakh shares (0.29%), Societe Generale bought 24 lakh shares (0.33%), St James's Place Multi Asset Unit Trust bought 1.65 lakh shares (0.02%) , State Of Indiana Public Employees Retirement Fund bought 72,337 shares (0.01%), TA Asia High Conviction Mandate bought 14,724 shares (0.002%), Tasman Market Neutral Fund bought 1.24 lakh shares (0.02%), Teachers Retirement System Of The City Of New York bought 1.49 lakh shares (0.02%), Vanguard Investments Funds bought 1.54 lakh shares (0.02%), Virginia Retirement System bought 2.12 lakh shares (0.03%), SVF Doorbell (Cayman) sold 2.8 crore shares (3.85%) at Rs 340.8 apiece.

Bajaj Finserv Ltd.: Bajaj Sevashram bought 5.58 lakh shares (0.06%), Hercules Hoists bought 1.85 lakh shares (0.02%), Rajivnayan Bajaj sold 1.28 lakh shares (0.01%), Rishab Family Trust sold 6.17 lakh shares (0.06%) at Rs 1,350 apiece.
Not A Smooth Runway For Equities
Who's Meeting Whom?
One 97 Communications Ltd.: To meet investors and analysts on March 7, 9 and 10.

GMM Pfaudler Ltd.: To meet investors and analysts between March 2 and 30.

Can Fin Homes Ltd.: To meet investors and analysts on March 6.
Trading Tweaks
Ex-Date Bonus Issue: 360 One WAM Ltd.

Record Date Bonus Issue: 360 One WAM Ltd.

Ex-Date Stock Split: 360 One WAM Ltd.

Record Date Stock Split: 360 One WAM Ltd.
Axis Mutual Fund Front-Running Case: SEBI Reveals The Modus Operandi Of The 'Jadugar'
Insider Trades
Deepak Nitrite Ltd: Promoter Deepak C Mehta bought 2,500 shares on Monday.

Sobha Ltd.: Promoter Puthan NC Menon bought 20,000 shares on Monday.

Meghmani Finechem Ltd.: Promoter Maulik Jayantibhai Patel bought 2,000 shares on Feb. 28.
NSE Gets Nod From SEBI For WTI Crude, Natural Gas Futures Contracts
Pledged Share Details
Jindal Steel & Power Ltd.: Promoter group Siddeshwari Tradex created a pledge of 36 lakh shares on Monday.
Why 5G Rollouts For Bharti Airtel And Reliance Jio Are Different
F&O Cues
Nifty March futures ended at 17,538.95 a premium of 135.55 points.

Nifty March futures fell 2.24% and 5,255 shares in Open Interest.

Nifty Bank March futures ended at 40,942 a premium of 455.40 points.

Nifty Bank March futures fell 2.57% and 2,614 shares in Open Interest.

Securities added to the ban period: Nil

Securities removed from the ban period: Nil
Ramesh Damani Suggests Next Best Option To Finding 'Attractive' Stocks
Money Market Update
Rupee closed 0.2% higher against the U.S. dollar at 82.51 on Wednesday in comparison to Tuesday's close of 82.67.
India's e-Rupee: New Money With Wrinkles Of The Old
Disclaimer: Adani Enterprises is in the process of acquiring a 49% stake in Quintillion Business Media Ltd., the owner of BQ Prime.
WRITTEN BY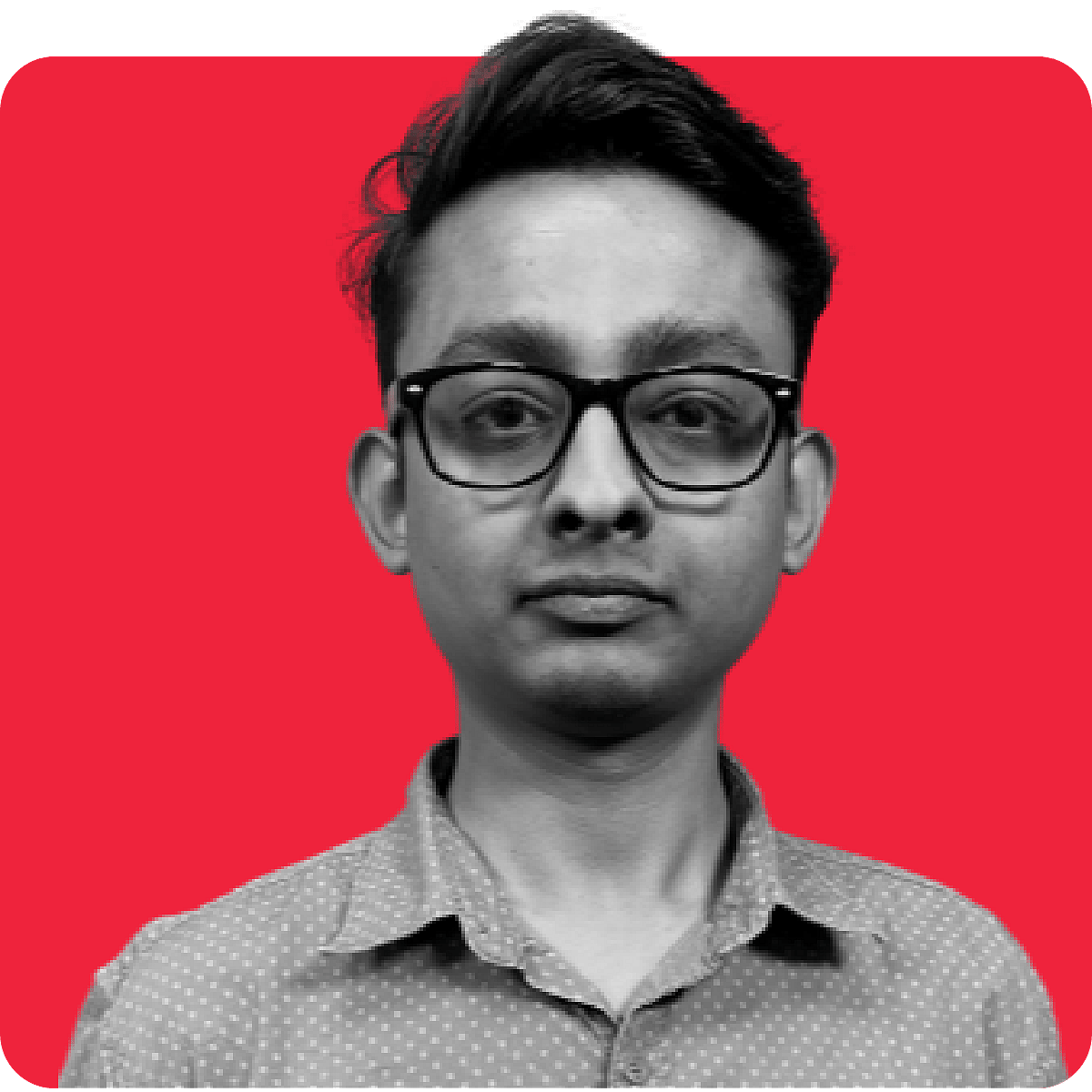 Vivek Punj covers business and markets at BQ Prime as a...more