Stock Market Today: All You Need To Know Going Into Trade On March 17
Stocks in the news, big brokerage calls of the day, complete trade setup and much more!
Asian markets are set to climb after a rescue package for First Republic Bank sparked a rebound in the U.S. shares. Treasuries fell after the European Central Bank delivered a rate hike that added to bets the U.S. central bank will also raise next week.
The S&P 500 notched its largest one-day advance since January after the biggest U.S. lenders agreed to contribute $30 billion in deposits to First Republic, easing speculation that the bank could be the next to fail after two high-profile demises touched off the crisis last week.
Meanwhile, the yield on 10-year treasuries were trading at 3.58%. Crude prices were trading around $74-mark, while Bitcoin was trading around 24,000-level.
At 6:16 a.m., the Singapore-traded SGX Nifty, an early indicator of India's benchmark Nifty 50, was up 0.89% at 17,173.5.
Indian benchmark indices—Sensex and Nifty—closed in the green to snap a five-day losing streak after a volatile trading session.
The Indian rupee closed lower against the U.S. dollar for the fifth day in a row, tracking mixed cues from global equities and continued foreign fund outflows.
Foreign investors in Indian equities remained net sellers for the sixth straight day on Thursday. Foreign portfolio investors offloaded equities worth Rs 282.06 crore during the day, meanwhile, domestic institutional investors remained net buyers for the fifth straight day and picked up stocks worth Rs 2,051.45 crore.
Recession Risk In US Sees Traders Cut Rate Hike Bets In Asia
Stocks To Watch: Adani, TCS, Zee, Infosys, Dr Reddy's In Focus
Tata Consultancy Services: The company's CEO Rajesh Gopinathan resigned from the office, effective Sept. 15, after a six-year stint. K Krithivasan has been appointed as the CEO designate, effective March 16.

Zee Entertainment Enterprises: The company amicably settled disputes and claims with operational creditor Indian Performing Right Society. Subsequently, the insolvency plea filed by the latter against the former has been disposed of by the NCLT as withdrawn. The company has agreed to repay dues owned to IndusInd Bank in a bid to resolve insolvency, Bloomberg reported.

Infosys: The company's subsidiary Infosys Finacle implemented the liquidity management solution for Netherlands-based financial services provider ABN AMRO.

Dr. Reddy's Laboratories: The company divested its certain non-core brands in the dermatology segment to Eris Lifesciences for Rs 275 crore.

Samvardhana Motherson International: The board approved acquisition of the remaining 50% stake in Fritzmeier Motherson Cabin Engineering from JV partner F Holdings GmbH, Austria for Rs 110.7 crore. The company also incorporated a wholly owned subsidiary, Motherson Electronic Components, to carry on the business of manufacturing, design, development, assembly, marketing, sale of components, materials, etc.

Voltas: Universal MEP Projects & Engineering Services, a wholly owned subsidiary of the company, has bagged multiple power distribution and solar projects worth Rs 1,770 crore across Uttar Pradesh, Madhya Pradesh, West Bengal, Odisha, and Karnataka.

Glenmark Pharmaceuticals: The company received U.S. FDA acceptance for investigational new drug application to proceed with a Phase 1/2, first-in-human, clinical study for GRC 54276 for the treatment of patients with advanced solid tumours and lymphomas.

Rail Vikas Nigam: The company was selected as the lowest bidder for supply, installation, testing and commissioning of 11 KV line associated works in Sidhi, Singrauli, Sagar, Damoh, Chhatarpur, Panna and Tikamgarh regions of Jabalpur. The project cost without taxes is Rs 111.85 crore.

Lemon Tree Hotels: The company signed a license agreement for a 60-room property in Sri Ganganagar, Rajasthan, which is expected to be operational by July 2026.

GlaxoSmithKline Pharmaceuticals: The company estimated the impact of National List of Essential Medicines price revisions and is working on multiple mitigations. It expects the impact of the price revision on profits to be in low single digits in the next financial year.

Jtekt India: Satoshi Komeda resigned from the position of Director (Operations) of the company with effect from close of business on March 31.

Bajaj Finance: The company appointed Anup Saha and Rakesh Bhatt as executive directors and Arindam Bhattacharya as an independent director for five years with effect from April 1, 2023.

Glenmark Life Sciences: The board approved a dividend of Rs 21 per share for the current financial year.

Steel Authority of India: The board approved an interim dividend of Rs 1 for each share of face value Rs 10 for the current fiscal.

Hindustan Zinc: The board will meet on March 21 to consider an interim dividend for the current fiscal.
After Infosys, TCS And HCL Technologies See Changes At The Top
Bulk Deals
Samvardhana Motherson International: Copthall Mauritius Investment bought 4.43 crore shares (0.65%), Societe Generale bought 5.28 crore shares (0.78%) at Rs 70.05 apiece, Sumitomo Wiring Systems 23 crore shares (3.39%) at Rs 70.1 apiece.
Samvardhana Motherson Falls The Most In Three Years After Sumitomo Wiring Stake Sale
Block Deals
Bajaj Finserv: Bajaj Sevashram bought 4.9 lakh shares (0.05%), Kamalnayan Investments And Trading bought 1.38 lakh shares (0.01%), Niraj Holdings bought 1.41 lakh shares (0.01%), Rishab Family Trust sold 7.69 lakh shares (0.08%) at Rs 1,296 apiece.
First Republic Gets $30 Billion Of Bank Deposits In Rescue
Who's Meeting Whom
India Pesticides: To meet investors and analysts on March 17.

Uniparts India: To meet investors and analysts on March 17.

JK Cement: To meet investors and analysts on March 21.

PI Industries: To meet investors and analysts on March 17, 20 and 31.

Sundram Fasteners: To meet investors and analysts on March 20.

Heranba Industries: To meet investors and analysts on March 17.

Zomato: To meet investors and analysts between March 20 and 22.

Punjab National Bank: To meet investors and analysts on March 17.

Pricol: To meet investors and analysts on March 17.

Sheela Foam: To meet investors and analysts on March 17.

Great Eastern Shipping Company: To meet investors and analysts on March 17.
SVB Hunts For A Buyer After Tense, Dragged-Out FDIC Sale Failed
Trading Tweaks
Ex-Date Stock Split: Hi-Tech Pipes

Record Date Stock Split: Hi-Tech Pipes

Move Out Of Short Short-Term ASM Framework: Adani Enterprises, Adani Power, Adani Wilmar, Tata Teleservices (Maharashtra), DB Realty, Kiri Industries
Meet Krithi Krithivasan, The Next CEO Of Tata Consultancy Services
Insider Trading
Maharashtra Seamless: Promoter group Raghav Jindal bought 22,922 shares on March 15.

Bajaj Holdings & Investment: Promoter group Hercules Hoists bought 3,416 shares between March 13 and 14.

Centrum Capital: Promoter group JBCG Advisory Services bought 1.25 lakh shares on March 15.

Greaves Cotton: Promoter Karun Carpets bought 20,000 shares on March 15.

Marksans Pharma: Promoter Sandra Saldanha bought 1.45 lakh shares on March 14.

Zydus Wellness: Promoter Zydus Family Trust bought 8,696 shares on March 15.

Meghmani Finechem: Promoter Maulik Jayantibhai Patel bought 4,500 shares on March 15.

Hi-Tech Pipes: Promoter group Parveen Bansal sold 60,000 shares on March 13.

Gateway Distriparks: Promoter Perfect Communications bought 1.75 lakh shares on March 15
ECB Delivers Half-Point Hike But Gives No Signs On Next Move
Pledge Share Details
Star Cement: Promoter Vinay and Company created a pledge of 25,000 shares on March 15.

Sterling and Wilson Renewable Energy: Promoter Khurshed Yazdi Daruvala revoked a pledge of 19.23 lakh shares on March 14.
Three Adani Group Stocks Move Out Of Short-Term Additional Surveillance
F&O Cues
Nifty March futures ended at 17,070.35, a premium of 33 points.

Nifty March futures declined 0.72% and 1,773 shares in Open Interest.

Nifty Bank March futures ended at 39,475.05, a premium of 254.15 points.

Nifty Bank March futures fell 1.26% and 1,379 shares in Open Interest.

Securities added to the ban period: Indiabulls Housing Finance, Gujarat Narmada Valley Fertilizers & Chemicals

Securities removed from the ban period: Nil
India Approves Capital Acquisition Of Military Hardware Worth Rs 70,584 Crore
Money Market Update
Rupee closed 0.16% lower against the U.S. dollar at 82.74 on Thursday, compared to Wednesday's close of 82.59.
U.S. Fed Reserve Policy Preview — To Ease Up On Their Hawkish Rhetoric: Reliance Securities
Disclaimer: Adani Enterprises is in the process of acquiring a 49% stake in Quintillion Business Media Ltd., the owner of BQ Prime.
WRITTEN BY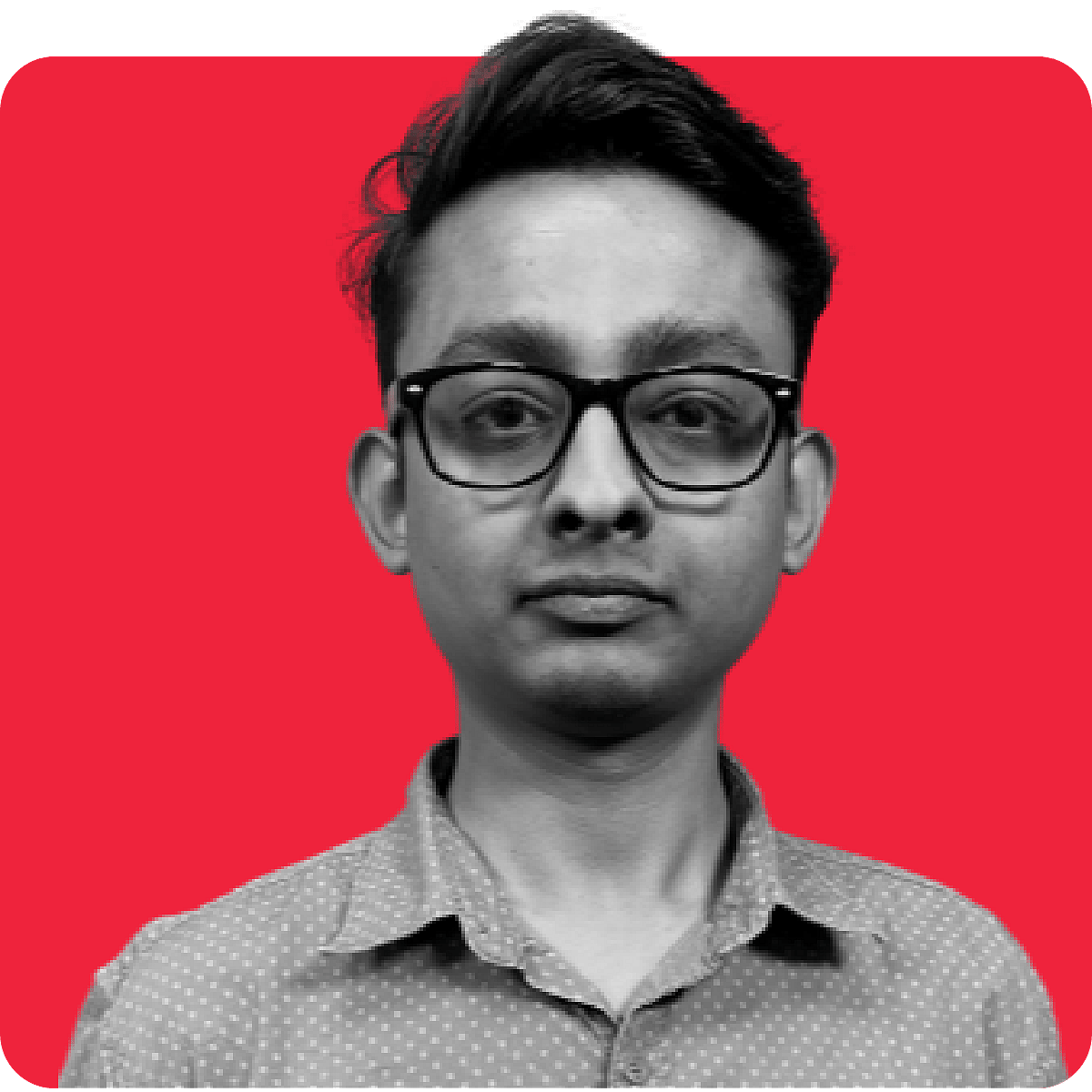 Vivek Punj covers business and markets at BQ Prime as a...more