Pictet Partner Collardi Departs, Ending Tenure Marred by Swiss Probe
Pictet Partner Collardi Departs, Ending Tenure Marred by Swiss Probe
(Bloomberg) -- Swiss private bank Pictet & Cie and partner Boris Collardi abruptly parted ways, ending a tumultuous tenure marked by strained relations with the firm's top leadership and regulators.
The move will be effective Sept. 1, Pictet said in a statement on Wednesday. It didn't give further details on the reasons for the resignation of Collardi, 47, co-head of wealth management and a rare external hire in the top ranks.
Collardi's departure signals that the former chief executive officer of Julius Baer Group Ltd. failed to dispel doubts about his suitability for the top leadership of the 216-year-old private bank. A reprimand in January by Swiss regulators after a money-laundering probe linked to his previous role at Baer raised red flags, as had a perceived culture clash stemming from Collardi's management style. 
"We are grateful for the significant contribution that Boris has made to Pictet over the years since he joined us," the bank said in the statement. "We will miss him and we wish him all the best for the future."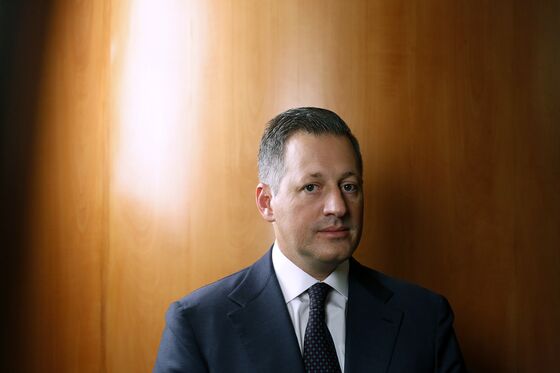 As Baer CEO, Collardi led a period of breakneck expansion through nearly a dozen acquisitions and joint ventures. That later sparked investigations into how well the bank vetted its clients and monitored their business activities. 
After his surprise exit from Baer, he became the first outsider in almost two decades to join Pictet as a partner. That role is a coveted spot in Swiss banking, which often comes with an annual income of some 20 million Swiss francs ($22 million) and requires the incumbent to hold a substantial stake in the bank. 
As Collardi is leaving well ahead of the end of his tenure, the remaining partners would need to buy his stake as part of an exit agreement. Contrary to bigger commercial banks, partners at Pictet -- because they're owners -- don't typically have notice periods or gardening leave. 
After joining in 2018, Collardi set about building the wealth management business by casting a wide net for personnel. Recruiting staff from his former employers from Miami to Hong Kong, he set Pictet on course to to become one of the top 10 private banks in Asia.
Collardi brought on more than 100 people to the wealth management unit, which will now solely be led by his former co-head, Marc Pictet. Collardi isn't planning to move to another position immediately and will take time to pursue his own projects, according to a spokesman for the executive.
Even amid the rapid expansion, the investigations by Swiss regulator Finma had troubled some at Pictet. Partners discussed potential damage to the firm's brand related to Collardi's time at Baer, people with knowledge of the matter told Bloomberg in March, shortly after the Swiss regulator began its investigation.
Collardi also stood out at the bank with a more flamboyant style and focus on targets than other executives were used to. He was also one of the youngest people in recent history to hold the title of partner, a role that has an average tenure of 20 years. 
To finance a new partner's acquisition of a stake in the company, existing partners provide a loan to their newest member, who pays them back over time. Once a partner leaves his or her share of the company is sold to existing partners and cannot be transferred to an offspring.
With tenures normally so long, collegial harmony is critical for the managing team that makes every decision via consensus. Historically, the bank would aim to appoint new partners every five or 10 years, but since 2016 it has accelerated the nomination of new partners to every two years.
In June, Pictet promoted a woman to its top management body for the first time in its history. Elif Aktug, a fund manager at the bank's asset management arm and part of a broader leadership group, was named partner alongside founding-family-member Francois Pictet.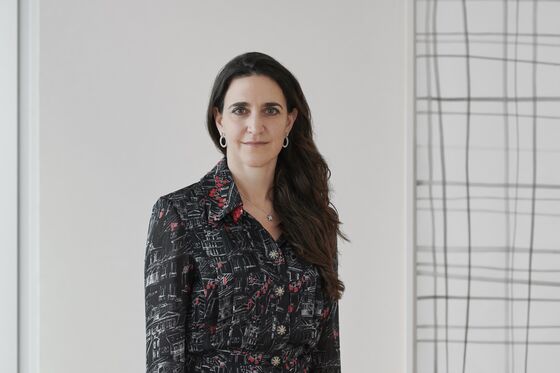 Collardi's departure may now raise questions about the personnel changes that he implemented and whether they will endure the transition. His appointments include Fong Seng Tee, a banker he knew from his time at Credit Suisse Group AG, as the head for the wealth arm's Asia division, pushing the existing leader into a more ceremonial chairmanship position. 
He also brought an ally over from Baer to run a new Middle East region, stripping the territory from the longtime banker who oversaw the wealth business for Greece, Turkey and the Middle East.
His departure may also now reflect on Remy Best, the partner who championed Collardi's entrance to one of the most elite circles of Geneva private banking. The Pictet partners oversee almost 700 billion francs in assets under management and have only seen 45 individuals ascend to the rank of managing partner.