One Equity Partner Quits to Join Brazil Investment Firm as CEO
(Bloomberg) -- Carlo Padovano left One Equity Partners, the private equity firm JPMorgan Chase & Co. spun off in 2015, to become chief executive officer at Brazil investment company DNA Capital Consultoria Ltda.
Padovano, 37, will be one of 13 partners at DNA, a private equity and venture capital firm that specializes in health care, the executive said in a phone interview. DNA has 20 billion reais ($3.5 billion) in assets under management in Brazil, the U.S. and Europe.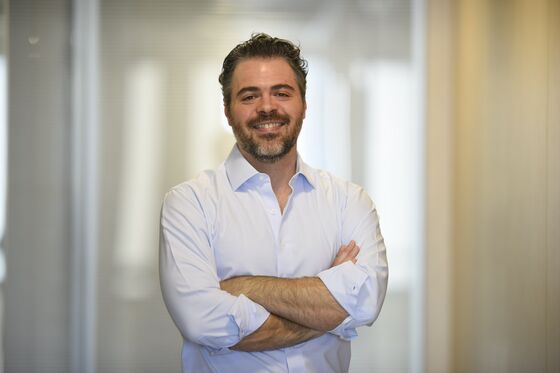 "I've gotten to know some of DNA's partners for decades, even worked with some of them, and we share the same values and strong partnership culture," said Padovano, who starts Monday and will be based in Sao Paulo.
He'll replace Mario Sergio Ribeiro, who remains a partner at DNA. Padovano will act as a senior adviser to One Equity Partners, which he joined in 2012 and helped to restructure after the JPMorgan spinoff. Padovano was a partner there who sought out technology investments, a skill he said fits DNA well because startups in the health-care sector typically have a big tech component.
Before One Equity Partners, Padovano worked at private equity firm GP Investimentos SA, where he was a member of the board at refractory producer Magnesita Refratarios and hotel chain BHG – Brazil Hospitality Group. Before that, he was a merger adviser at JPMorgan.
Padovano, who has more than 15 years of international experience, has a bachelor's degree in engineering and management systems from the School of Engineering and Applied Sciences at Columbia University.
DNA Capital was founded in 2013 by Pedro Bueno, son of the late Edson Bueno, who founded health insurer Amil Participacoes SA, a company that UnitedHealth Group Inc. bought in 2013 for $4.9 billion. The Bueno family is a controlling shareholder in firms including Diagnosticos da America SA, a medical-diagnostic company.
Bueno has already invested with DNA partners in 19 companies, from startups to more mature ones. The firm is based in Sao Paulo, where it's opening a new office, and also has an outpost in San Francisco. DNA also manages assets from sovereign wealth funds and family offices.