NBA Top Shot's Dapper Labs Raises $305 Million in Latest Round
NBA Top Shot's Dapper Labs Raises $305 Million in Latest Round
(Bloomberg) -- Dapper Labs, the company behind the popular NBA Top Shot digital collectibles platform, said it closed a $305 million funding round with backing from a roster of professional athletes and media personalities.
The latest financing injection -- with endorsements from Michael Jordan, Will Smith, Kevin Durant and Stefon Diggs, among others -- brings the company's total capital raised since February 2018 to $357 million, according to Roham Gharegozlou, the company's co-founder and chief executive officer.
The round was led by Coatue. Dapper Labs plans to use the proceeds to open its non-fungible token, known as NFTs, platform to others brands and developers, among other things.
"The funding is a big bet by VCs but, more importantly, the culture leaders, the people that really know the mindset of consumers and fans, on open platforms -- which is what NBA Top Shot is a demonstration of," Gharegozlou said, in a phone interview. "We think that open platforms, that NFTs are ready for prime time."
Vancouver-based Dapper Labs raised $12 million in August to fund new blockchain projects.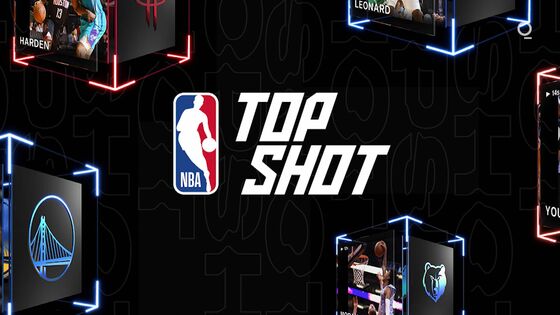 Top Shot -- which is a collaboration between the NBA and Dapper Labs that's still in its testing phase -- it's latest high-profile venture. The blockchain-based platform allows users to find limited edition video "cards," which are essentially short highlights from NBA games. Its packs of "moments" have been known to sell out in minutes and some have sold for hundreds of thousands of dollars on the secondary market.
"We're going to bring it to the masses and build out the mobile -- there's so many things we want to do for the NBA fans. And then we're going to take the platform we built and apply it every major sport that's going to work with us to make an authentic fan experience," said Gharegozlou.
Overall, more than 30 sports stars, entertainers and so-called media influencers took part in Dapper Labs's latest funding round.