Mystery Trader 'Who Can Move the Nikkei' to Reveal Secrets in Book
Mystery Trader 'Who Can Move the Nikkei' to Reveal Secrets in Book
(Bloomberg) -- The man who claims he can move Japanese equity markets with a single tweet is planning to release a book on his trading philosophy.
Japanese day trader Cis, best known by his Twitter handle @cissan_9984, tweeted on Tuesday evening that he'll reveal some of his investment secrets in a work to be published next month under a title that translates as "The Investment Philosophy of Man Who Can Single-Handedly Move the Nikkei."
The ghostwritten volume, to be published by Kadokawa, one of the country's largest publishing houses, is based on interviews with the 39-year-old former video-game champion and pachinko gambler. Kadokawa's promotional material claims Cis has amassed a fortune of 23 billion yen ($202 million) from an initial investment of 3 million yen in 2000 while he was still in university.
Cis, who has consistently declined to reveal his identity, said in a message that he's not after profits with this book, but agreed to work on it for free upon request from a friend and mahjong writer, Makoto Fukuichi. "No pay, no obligations, no fuss," he said. "It goes into extremely close detail about trading methods," he said in his tweet announcing the book.
The title might not just be bravado. Cis has a cult following on social media, with more than 270,000 followers who track his comments on trades, which can cause spikes in Japanese equities.
In November 2016, Cis declared to his followers that he sold shares in the now-bankrupt airbag manufacturer Takata Corp., sending the stock down as much as 8.8 percent. In December 2016, he said he bought 2 million Toshiba Corp. shares, causing a surge in volume.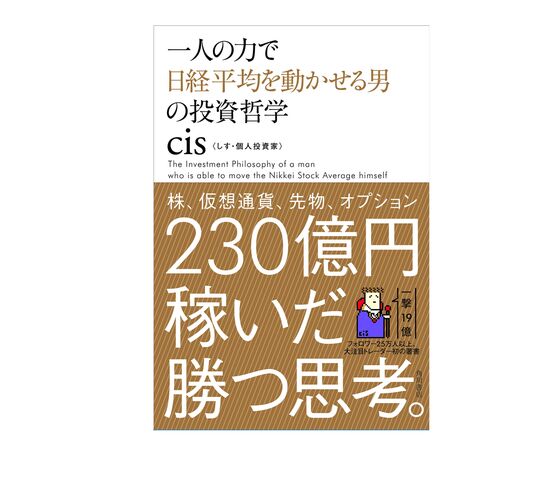 He's among the best-known of a group of financial commentators on Japanese Twitter labeled "locust lords" -- influential individuals who can mobilize swarms of day traders with a single tweet. His popularity rivals that of another individual, Okasanman, an anonymous Twitter user who many traders consider a must-follow, and whose commentary on breaking news often moves markets in Japan.
Cis's book will go on sale December 21. "You can even reserve it on Amazon," he quipped.
To contact the reporter on this story: Shoko Oda in London at soda13@bloomberg.net
To contact the editors responsible for this story: Gearoid Reidy at greidy1@bloomberg.net, Kurt Schussler