Digital Frenzy Creates Two Billionaires in U.K. Fintech IPO
Kazakh Fintech's IPO Raises $870 Million Amid Pandemic Boost
16 Oct 2020, 12:01 PM IST
A hot London IPO from a fintech provider has created two billionaires in Kazakhstan.
Kaspi.kz JSC, the Goldman Sachs Group Inc.-backed owner of the central Asian country's largest retail bank, sold $870 million of global depositary receipts at the top end of a marketed range. The offering was so popular that the company increased its size. On its debut Thursday, the stock roses as much as 33%.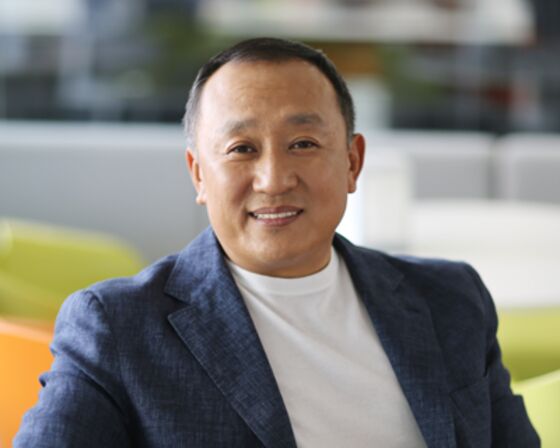 That gives Kaspi's chairman, Vyacheslav Kim, and its chief executive officer, Mikheil Lomtadze, an entry to the elite club of the world's billionaires. Kim owned about 32% of the company before the listing, while Lomtadze had a 26% stake -- meaning fortunes of $1.9 billion and $1.8 billion, respectively, at the IPO price of $33.75 a share, according to the Bloomberg Billionaires Index. The company didn't raise any money in the offering, with all the shares sold coming from Kim, Lomtadze and other holders.
A company representative declined to comment.
Like many other financial firms, Kaspi has benefited from a shift online as people got stuck at home to fight the coronavirus spread. While Kazakhstan's economy got hit from both the plunge in oil prices and Covid-19 lockdowns, Kaspi's net income jumped 50% in the first half of 2020 and usage of its mobile app -- where its 7.8 million monthly users can pay bills, get loans and check a personal-finance management tool -- surged 72% in the past year. The owner of Kazakhstan's biggest brokerage also became a billionaire recently.
It's a comeback for Kaspi, which last year delayed its initial public offering because potential buyers failed to meet the $4 billion valuation the owners were said to want at the time. Now the company has successfully marketed an offering that values it an even higher $6.5 billion.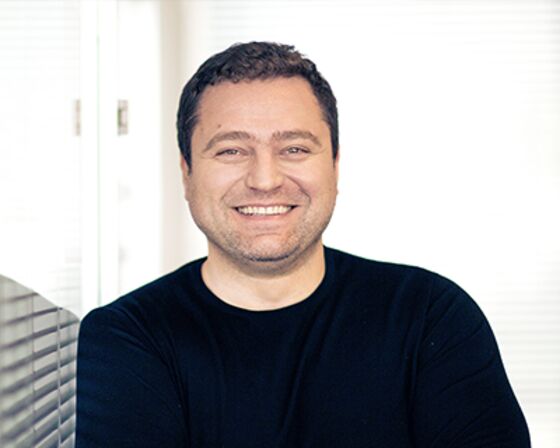 The listing is the first for a Kazakh financial company in London since AO Alliance Bank's offering in 2007, before the country's lenders got engulfed in a decade-long crisis. The IPO gives Kaspi a higher value than the potential takeover of digital bank TCS Group Holding Plc, which Russian tech giant Yandex NV is in talks to buy for $5.48 billion.
Kim graduated from Almaty State University with a finance major before starting a business career selling household appliances. He bought a stake in Kaspi's predecessor in the early 2000s.
He's also an adviser on Central Asia strategy to Baring Vostok Capital Partners Ltd. The Moscow-based private equity fund set up by embattled U.S. investor Michael Calvey signed a deal in 2016 to invest in the nation with Kairat Satybaldyuly, the nephew of Kazakhstan's leader for life, Nursultan Nazarbayev. Baring Vostok, Kaspi's biggest shareholder with a 35% stake before the IPO, also sold stock in the offering.
Kaspi's rise started when Baring Vostok acquired a stake in the company in 2006 and put its partner, Lomtadze, in charge the following year. Before joining the private equity firm, Lomtadze, who earned an MBA from Harvard Business School, founded in the mid-1990s a strategy and auditing firm in Georgia, his home country, that later became part of Ernst & Young.
In 2018, Kim bought the entire 30% stake that Satybaldyuly owned in Kaspi for 200 billion tenge ($466 million), taking his ownership to about half, according to the firm's prospectus and Bloomberg calculations. In December of that year, when the company was first preparing for its IPO, Kim gave about 20% of Kaspi to Lomtadze for a "non-cash consideration." While it's not clear what was involved in the transaction, that made him one of the largest owners of the company, with Kim and Baring Vostok.
The company's global depositary receipts closed 23% higher from the listing price at $41.50 in London.
Get Your
Daily Newsletter
Get market moving news, top news & compelling perspectives
---