Jokowi Picks Senior ADB Official to Lead Indonesia's New Capital
Jokowi Picks Senior ADB Official to Lead Indonesia's New Capital
(Bloomberg) -- President Joko Widodo has picked Bambang Susantono, a senior official at the Asian Development Bank, to spearhead his $34 billion ambition to turn an undeveloped piece of land in Borneo into Indonesia's new capital.
Susantono, 58, is a civil engineer-turned-economist with expertise in transport and infrastructure. He was named vice president of ADB in 2015, in charge of the multilateral lender's sustainable development and climate change department. That's in line with plans by Jokowi, as the president's known, to develop the new capital Nusantara into a city powered by renewable energy with a high standard of living.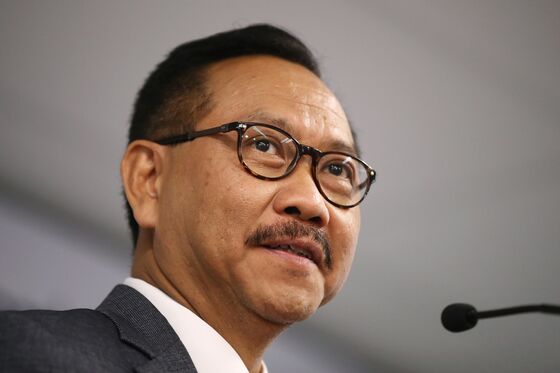 The appointment is a step forward in the president's plan to relocate the capital to East Kalimantan province from Jakarta in Java. Jokowi seeks to complete the first stage of the relocation in 2024, before his final term ends.
Susantono, who previously served as Indonesia's deputy transport minister and as a deputy at the economic affairs ministry overseeing regional development, will be inaugurated on Thursday. Dhony Rahajoe will be named deputy head of the new capital. They will be responsible for planning, securing funds and executing the development plan for Nusantara.
Moving the capital away from the sinking city of Jakarta wasn't Jokowi's original idea. Sukarno, the first president of Southeast Asia's biggest economy, coined the idea of moving the capital to Palangkaraya in Central Kalimantan in 1957.