India's NSE to Introduce Trading in Select U.S. Stocks Via Unit
(Bloomberg) -- India's National Stock Exchange of India Ltd. said it will start trading in select U.S. stocks through its wholly-owned subsidiary, NSE IFSC.
"The offering will be in the form of unsponsored depository receipts," the National Stock Exchange said in a statement Monday. "NSE IFSC will announce the operational details shortly and will launch the product at the earliest possible time."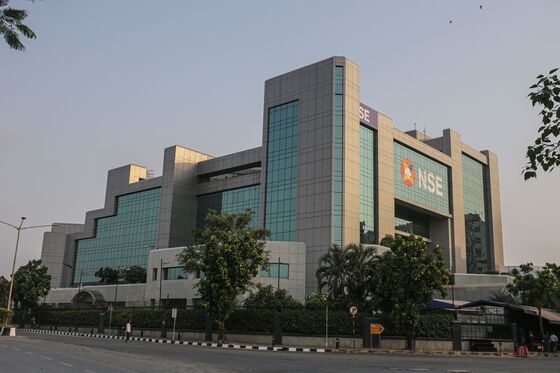 This move is expected to provide an additional investment opportunity to Indian retail investors at an affordable cost. They will be provided with the option to trade in fractional quantities or values of the underlying shares traded in the U.S. under foreign exchange limits prescribed by India's central bank.
Depositories, banks and brokers have already started working with NSE IFSC to enable these investment products for Indian investors, the statement said.