Imax Leads China Film Stocks Higher on Record Ticket Sales
Imax Leads China Film Stocks Higher on Record Box Office Revenue
(Bloomberg) -- Imax China Holding Inc. led a rally in Chinese entertainment stocks after data showed local box-office revenue hit a record high for the Lunar New Year.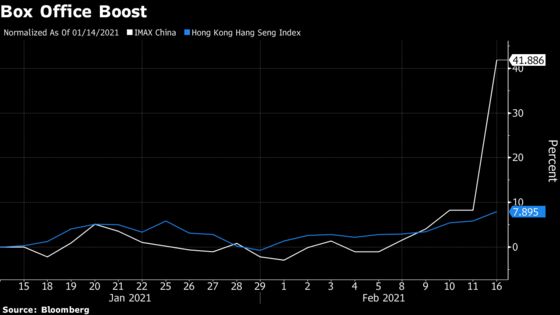 Ticket sales for the first five days of the Lunar New Year holidays starting Feb. 11 touched 5.7 billion yuan ($880 million), about 33% more than the same period in 2019, which was the previous record, according to Maoyan Entertainment, with Chinese films emerging as the top contributors.
Imax China surged by a record 31% in Hong Kong on Tuesday, compared with a 2% rise in Hang Seng Index. Alibaba Pictures Group Ltd. jumped 35% and Maoyan rose almost 10%, according to data compiled by Bloomberg.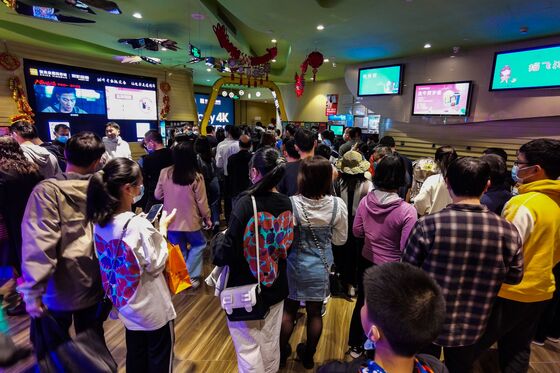 With new Covid-19 cases down to a handful a day, Chinese moviegoers are flocking back to cinemas, boosting collections at the box office. China overtook the U.S. to become the top movie market last year, as the pandemic shut American film theaters for longer than their Chinese peers.