Key Gupta Aluminum Plant at Risk as Ex-Suitor Seeks Control
Gupta's Key Aluminum Plant at Risk as Ex-Suitor Seeks Control
(Bloomberg) -- Private equity group American Industrial Partners has moved to take control of one of Sanjeev Gupta's key assets, the Dunkirk aluminum smelter, in an escalation of an acrimonious battle between the businessman and the suitor he spurned.
A U.K. holding company for the smelter has been placed into administration, according to a filing last week. The legal action was initiated by AIP, according to a person familiar with the matter, who declined to be named as the matter isn't public. AIP owns most of the senior debt on the Dunkirk plant in France.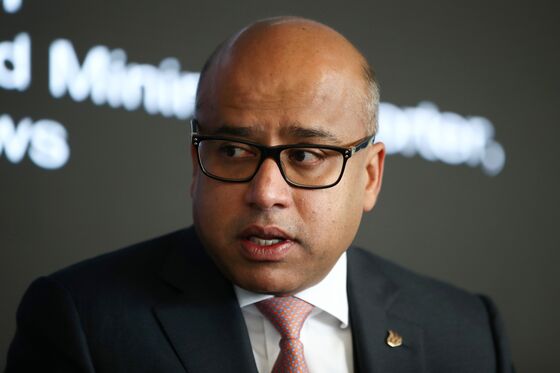 The move threatens Gupta's control over one of his most important assets, Europe's largest aluminum plant. It comes on top of earlier action by AIP to seize control of Gupta's smaller aluminum rolling mill at Duffel in Belgium, and could derail a refinancing plan he had agreed with Glencore Plc.
A spokesperson for Gupta's GFG Alliance said the group would "strongly challenge any attempt to frustrate" the deal for its aluminum business agreed with Glencore, and stressed that the refinancing "would pay out current debt holders".
AIP didn't respond to a request for comment.
Gupta is battling to maintain control of his group following the collapse of his main lender, Greensill Capital, in March, and the announcement of an investigation into alleged fraud and money laundering by the U.K.'s Serious Fraud Office in May. At the same time, skyrocketing steel and aluminum prices have made GFG's assets attractive.
"The operations at Dunkirk and Duffel are unaffected by the refinancing process and continue to deliver strong operational and financial performance in very good market conditions," the GFG spokesperson said.
AIP in April bought most of the senior debt on Gupta's two main aluminum assets -- the Dunkirk smelter and the Duffel mill -- and then made a bid to buy them. Gupta rejected the bid, choosing instead to strike a deal with Glencore under which the trading house agreed to provide a new six-year loan to allow Gupta to refinance most of the aluminum units' debt.
However, AIP still holds the Duffel senior debt and a majority stake in the Dunkirk senior debt. In a memo earlier this month, Gupta said of AIP that he was "targeting an amicable settlement of their debts using the facilities agreed with Glencore."
The tussle for the aluminum business has also wrought divisions in Gupta's own camp. The industrialist has fallen out with one of his top lieutenants, Jay Hambro, who backed AIP's bid. Hambro is leaving the GFG Alliance, Bloomberg reported earlier this week.