Five Months After First SPAC ETF, the De-SPAC Funds Are Coming
Five Months After First SPAC ETF, the De-SPAC Funds Are Coming
(Bloomberg) -- After an initial burst of new ETFs tracking special purpose acquisition companies, the next wave of products will offer ways to bet against them.
Tuttle Tactical Management is planning to start a De-SPAC exchange-traded fund that would include the 25 largest companies based on market capitalization that have merged with special purpose acquisition companies, according to a regulatory filing. There's also a Short De-SPAC ETF which provides the inverse of the first product.
So-called blank-check companies have become one of the hottest investments, providing a workaround for the costly and time-intensive initial public offering process. They've announced at least 68 merger and acquisition deals so far this year, with a combined value of $49.2 billion. The largest is the acquisition of Lucid Motors Inc. by Churchill Capital Corp IV for $4.4 billion.
But those speculative bets faced a battering earlier this month amid a spike in interest rates. An index tracking the shares plunged 20% from its peak, after almost doubling since October.
One of the most famous examples is Virgin Galactic Holdings Inc., a developer of space vehicles that is still down more than 40% from its February high.
"There was just no way to hedge yourself for when these companies eventually go kaboom," said Matthew Tuttle, chief executive officer of Tuttle Tactical Management, about the reasoning behind the new funds. "It's going to be a tool -- some people might hedge, some might trade options on it."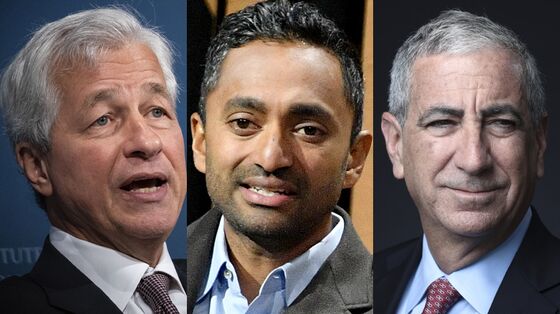 There are currently three SPAC ETFs on the market: the $85 million Defiance NextGen SPAC IPO ETF (SPAK), launched in October, followed by the $38 million Morgan Creek – Exos SPAC Originated ETF (SPXZ) and the $146 million SPAC and New Issue ETF (SPCX), which is also offered by Tuttle.
Short interest on all three is at or near the highest levels on record, with 13% of shares outstanding on SPCX held short.