Emerging Market ESG Risks May Be Misunderstood, Report Shows
ESG Strategies May Understate Fallout of Warming, Report Shows
(Bloomberg) -- The link between a hotter planet, loss of economic wealth and investment returns isn't always well understood in ESG strategies, particularly those targeting developing markets, according to a report by the head of strategic research at Nordea Bank Abp.
Steen Winther Blindum says his analysis points to a "decoupling between emerging and developed markets," whereby many emerging markets are likely to be "more severely affected by climate change."
And the countries that are "most exposed to climate change are the ones where the potential for mispricing will be the highest," he said in an interview.
The asset management industry will need to take a long, hard look at how well its environmental, social and governance strategies hold up amid evidence the planet is overheating at a more dangerous pace than previously thought. The United Nations' Intergovernmental Panel on Climate Change has just delivered its most terrifying assessment yet of how dire the situation is, and made clear there's no room for error in the fight against greenhouse gas emissions.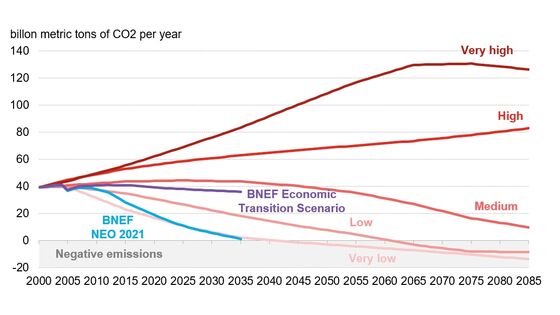 Blindum says he started his research "because we saw a lot of portfolio managers were seeing opportunity" in emerging markets, "because they looked cheap." He says the intention is "to remind people that maybe you should look a little more carefully into this."
"We're not saying it's not profitable, or that it can't be a good investment case to be in emerging markets," Blindum said. "The question is more whether people are estimating the long-term perspective right, and therefore also the right expected return."
It's not just emerging markets that are at greater risk, according to the analysis. In general, countries that have a hotter starting temperature will be more exposed to the economic destruction that global warming is likely to bring with it. That includes places like Australia, Blindum said.
The concern is that the financial industry has historically been slow to embrace the academic research that explains how global warming really works over time.
"We're so focused on the next data point, the next Fed meeting, which takes the attention away from climate change, which is slow-moving," Blindum said.
At the same time, investors are increasingly "desperate" to better understand the long-term implications of global warming, he said. The "most sophisticated wealth clients" want to hear "the thinking around" the science instead of just being handed an ESG investment product. And many clients complain that trying to invest in ESG is "kind of like the wild west," he said.
"It goes way beyond just having a fund," Blindum said. "I really meet a lot of investors who are interested in the thinking rather than hearing about yet another ESG fund."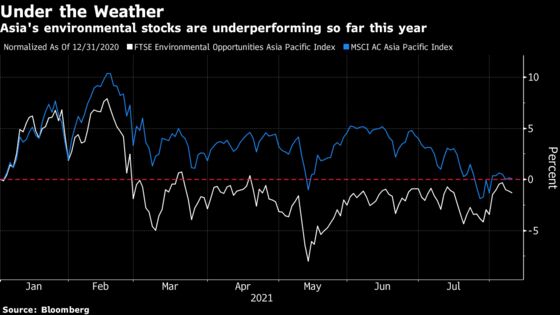 But the IPCC report may help to reset the industry's approach to sustainability. It "changes the calculus," according to Chris Meyer, manager of stewardship investing research and advocacy at Praxis Mutual Funds, which is one of the oldest socially responsible investment firms. He also says there may be a "need to invest in sustainable and green bonds that move the needle faster and more deeply."
"We've been trying to keep our strategies aligned with a 1.5 degree-scenario, but we now have to place more emphasis on speed by pressing the companies we engage with on greater shorter-term transformation," Meyer said.
Tom Tayler, senior manager in Aviva Investors Sustainable Finance Centre for Excellence, says that "investors face 'transition risks' as their current portfolios and asset allocation may not be ready for the changes to come."
As the planet heats up faster than expected, "there may be significant changes in company valuations depending on how they are affected by policies like carbon taxes and regulation restricting polluting activity," he said.
Nordea's Blindum says the IPCC report makes clear that "climate change is getting more widespread, rapid and is intensifying."
"All regions are affected, but some regions more severely affected than others," he said.
With assistance from Bloomberg