Einhorn's Greenlight Hedge Funds Extend Slump in April
Einhorn's Greenlight Hedge Funds Deepen Slump With April Decline
(Bloomberg) -- David Einhorn's hedge funds declined in April even as U.S. stocks had the biggest monthly gain since 1987.
The 1.1% drop added to first-quarter losses, leaving the Greenlight Capital funds down 22% this year, according to an investor update on Thursday viewed by Bloomberg. Much of the loss occurred because value stocks continue to massively lag growth shares. The S&P 500 Index jumped 13% in the month as unprecedented action by the Federal Reserve and the U.S. Treasury helped buoy stocks amid the coronavirus crisis.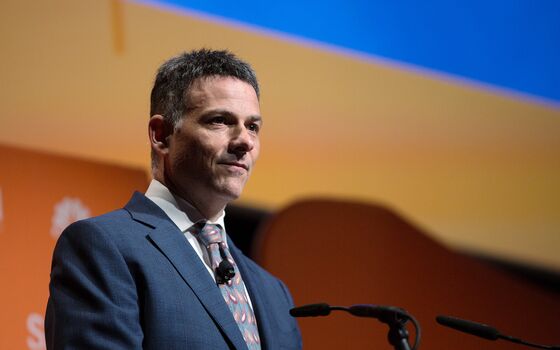 Einhorn's value style of investing has been out of sync with markets for years. He's still trying to climb out of a hole that started with a 20% loss in 2015 and deepened with his worst decline ever three years later, when the main fund plunged 34%. With this year's drop, he'd need to return about 93% to get back to where he was at the end of 2014. The firm managed $2.6 billion as of Jan. 1, down from $12 billion at its peak.
Even so, Einhorn said he's optimistic that the tide is about to turn. He told clients in a quarterly letter Friday that value stocks are poised for a rebound, as the number of cheap equities has hit an extreme.
"As difficult as this has been for us (and it's been really difficult), it finally feels like we are near the end of this part of the cycle," he wrote.
Greenlight plans to actively market its fund after opening to new money last year, saying "we know it will take a strong stomach to overlook our recent performance." But Einhorn said the firm hasn't been this optimistic about opportunities since the 2008 financial crisis.
Einhorn said in the letter that he let most of his "bubble basket" of overvalued stocks, a wager he made using puts, expire in January. The two he kept, Netflix Inc. and Tesla Inc., have both jumped this year.
Einhorn questioned Tesla's billing practices again Thursday via Twitter. Although the stock lost ground after the money manager's tweet, it rose 49% during April.
In the quarter, Einhorn exited his five-year bet on General Motors Co., calling it a "disappointment." He bought stakes in Change Healthcare Inc. and Dialog Semiconductor Plc.
A spokesman for New York-based Greenlight declined to comment.