Czech Billionaire Accused of $1 Billion Fraud by New York Hedge Fund
A Czech billionaire known as the largest commercial property landlord in Berlin was sued for allegedly defrauding a New York hedge fund and a Czech investment firm of more than $1 billion.
Kingstown Capital Management LP and Investhold Ltd. sued Radovan Vitek, a real estate mogul with residences in the Czech Republic and Switzerland, in Manhattan federal court Wednesday. They say they were ripped off by Vitek in a racketeering scheme spanning a decade and featuring ruses in which confederates staged "screaming" fights at meetings.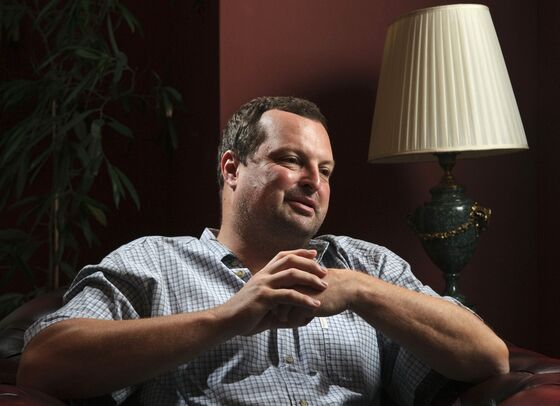 The investors claim Vitek, 47, used a web of shell companies and "straw owners" to gain control of a Luxembourg-based real-estate development company in which Kingstown Capital held a substantial interest, and then sold the most valuable assets at "distressed prices" to entities he secretly controlled.
The "lawsuit painstakingly lays out the existence of a massive, decade-long fraudulent scheme perpetrated by Vitek and his co-conspirators that made him a billionaire with one of the world's biggest property empires," plaintiffs' attorney Matthew L. Schwartz said in a statement.
Vitek is worth about $2.3 billion, according to the Bloomberg Billionaires Index.
Vitek's company, CPI Property Group SA, which was also named in the suit, denied the allegations in a statement. It said Kingstown wasn't a CPI shareholder during the time in question. CPI said the complaint is an improper attempt to pressure it over a related lawsuit filed earlier in Luxembourg.
CPI's shares fell 2.1 percent at 11 a.m. in Germany after declining as much as 8.4 percent Thursday. Its 825 million euros of bonds due in 2024 fell almost 5 cents on the euro to 97 cents.
CPI "will take all appropriate steps to seek relief against Kingstown," the company said in the statement, adding it "does not believe there is jurisdiction over the lawsuit in the United States."
Vitek began his first venture, importing blankets from Germany, as an economics student soon after the collapse of communism in 1989. He set up a fund in 1991 to take part in the massive voucher privatization program, renaming it CPI in 1998 when it began focusing solely on real estate.
The U.S. lawsuit relates to a fight over control of Orco Property Group SA, which was one of the largest developers in the Czech Republic with assets in other EU countries before it ran into trouble when the real-estate bubble burst during the global financial crisis. Vitek pushed through a revamp in 2014 that ousted Kingstown's representatives from Orco's board.
A family member and a former Orco executive were also sued. Both were straw owners who helped in the alleged scheme, according to the lawsuit.
Vitek and the other defendants went to "ridiculous lengths" to make it look like they were in disagreement, "including staging screaming arguments at board meetings or during business lunches," according to the complaint. In reality, the plaintiffs say, they were acting in concert to enrich Vitek.
Vitek "repeatedly and through a pattern of racketeering activity -- including wire fraud, mail fraud, money laundering, and other crimes -- made himself into a multi-billionaire at the direct expense of his business partners," Kingstown said in the suit, adding he indirectly owns almost 92 percent of CPI and controls more than 94 percent of the voting rights.
Kingstown claims Vitek was aided in the alleged scheme by a small private lender in the Czech Republic, J&T Banka. The bank structured hundreds of millions of dollars of debt for Vitek in violation of Czech and European banking rules, according to the hedge fund. The bank also allegedly assisted in the formation and administration of the shell companies.
J&T Banka said in a statement that it hadn't been contacted about the lawsuit. It said it cooperated with Luxembourg's financial regulator in a review of the case and that the regulator found no violations of law by J&T. The bank said it "is not aware of any wrongdoing."
Several other individuals, including a "close friend" of Vitek's, who allegedly aided the scheme through roles as nominal owners of shell companies in Cyprus and the British Virgin Islands, were also sued.
The case is Kingstown Capital Management LP v. Vitek, 1:19-cv-03170, U.S. District Court for the Southern District of New York (Manhattan).
--With assistance from Thomas Beardsworth.
To contact the reporters on this story: Erik Larson in New York at elarson4@bloomberg.net;Peter Laca in Prague at placa@bloomberg.net
To contact the editors responsible for this story: David Glovin at dglovin@bloomberg.net, Joe Schneider, Peter Jeffrey