Crypto Wunderkinds Secure $85 Million to Start Own Hedge Fund
Crypto Wunderkinds Secure $85 Million to Start Own Hedge Fund
(Bloomberg) -- A couple of up-and-coming crypto market participants are starting a hedge fund that will focus on a "long-only" strategy after receiving $85 million in funding from some of the sector's most prominent proponents. 
Ryan Watkins, a 25-year-old former analyst at Messari Inc., and 26-year-old Daniel Cheung, who worked at Jennison Associates LLC, said they've formed Pangea Fund Management. They said they're being backed by investors that include Bain Capital and ParaFi. Other participants in the funding round include Brad Burnham, co-founder of Union Square Ventures, Apollo Global Management co-founder Josh Harris, as well as "crypto natives" such as Do Kwon from Terraform Labs, Alameda Research and Multicoin Capital's Kyle Samani.   
"Our thesis is that in the long run, there'll be very few winners in each category" within crypto, Watkins said in an interview. "So for us, we'd much rather bet on some of the early winners we're seeing."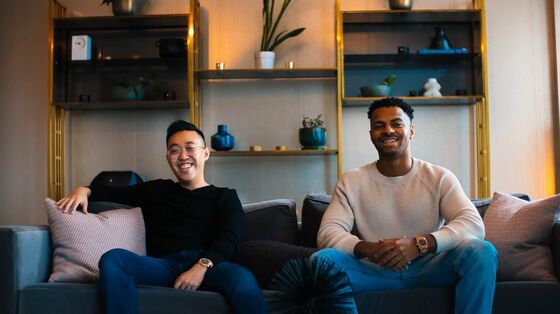 According to Watkins, who joined market intelligence provider Messari in 2019, existing funds in crypto are divided into two buckets: hedge funds who trade mostly Bitcoin and Ethereum and venture funds who focus on early-stage projects. 
Pangea's strategy is focused on taking long positions in three to seven established tokens, Watkins said, which makes the fund unique in the current market when a vast amount of interest from crypto venture capitalists is concentrated in investing in new projects.
"On the early-stage side, every other week, there's another billion-dollar-plus funding raised," Watkins said. "They all are investing in private markets with inflating valuations."
Watkins is an advocate for crypto decentralization. He said the fund's concentration in just a few tokens will also allow it to focus on supporting an important element of decentralization: projects' governance.
"As these projects start to mature over time, in order for founders to credibly claim that their products are decentralized, they need to give power to community," Watkins said. "But the only way that works is if you have members of the community to step up and take leadership roles."