Billionaire Spotify Founder Plans to Cash In on MiFID Blind Spot
Billionaire Spotify Founder Plans to Cash In on MiFID Blind Spot
(Bloomberg) -- The co-founder of Spotify is placing some of his estimated $6.1 billion fortune into a new investment firm that plans to unearth hidden gems overlooked by equity analysts.
Martin Lorentzon, the Swedish serial entrepreneur who still retains an 11.1% holding in the music streamer, has bought a roughly 90% stake in Stockholm-based Cervantes Capital AB. The asset manager plans to look for companies that don't get much attention from research units at the major banks.
"The goal is to eventually build a large company in asset management and become a significant player in this segment," Lorentzon told Bloomberg.
European rules introduced in 2018, known as MiFID II, were designed to crack down on research conflicts by forcing equity analysts to specify a charge for their work (before the change, costs were incorporated into trading commissions). With the revised rules, banks and brokerages had to unbundle the fees they charged for research and trading, which led to a decline in focus on smaller and less traded stocks.
Cervantes plans to channel its investment cash into under-analyzed companies with a market capitalization between 500 million kronor ($59 million) and 5 billion kronor.
"I see great opportunities to invest in Swedish small and medium-sized companies," Lorentzon said. "Sweden has fantastic entrepreneurs and good corporate governance."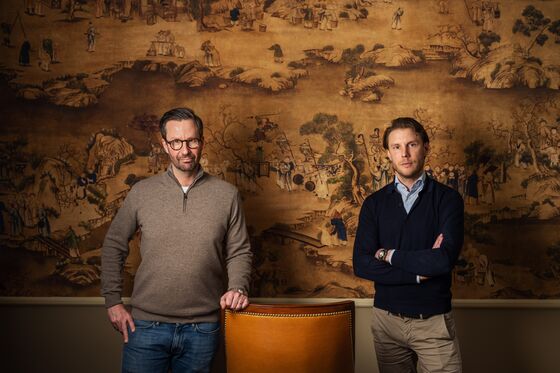 The investment firm is run by fellow Swedes David Zaudy and Simon Kjellstrom, a former head of credit research at Carnegie Investment Bank. They declined to say how much Lorentzon spent on the Cervantes stake.
"The Stockholm market has about 900 companies that are listed in one form or the other. Only 300 of them have research coverage, including paid research," said Zaudy in an interview together with Kjellstrom. It's "a good business opportunity to find undervalued and forgotten companies," Zaudy said.
"MiFID has separated execution from research," Kjellstrom said. "This has made it unprofitable for the investment banks to cover some of the smaller and mid-sized companies that aren't transaction intensive."
So far Cervantes, which was created in January, has bought into two Swedish listed companies, a 9.2% stake in Christian Berner Tech Trade AB and a 6% holding in software company Micro Systemation AB. The aim is to build a portfolio of 10 to 15 companies, with typical ownership stakes of 5% to 10% in each.
"Our big challenge at the moment is that we have a lot of money we would like to put to work," said Zaudy.