Weinstein Lawyer Fears Producer Would Be Arrested If Released
Weinstein is scheduled to be sentenced on March 11 by New York State Supreme Court Justice James Burke.
(Bloomberg) -- Harvey Weinstein's lawyer said he may not seek bail before the former movie mogul is sentenced in New York next month for rape and sexual assault because he just might be arrested again on similar Los Angeles charges.
"This is all new uncharted territory," defense lawyer Arthur Aidala said in an interview. "He's got his case in L.A., and we're trying to figure out -- if we get him out -- they could immediately move to get him in their custody once a judge here grants him bail."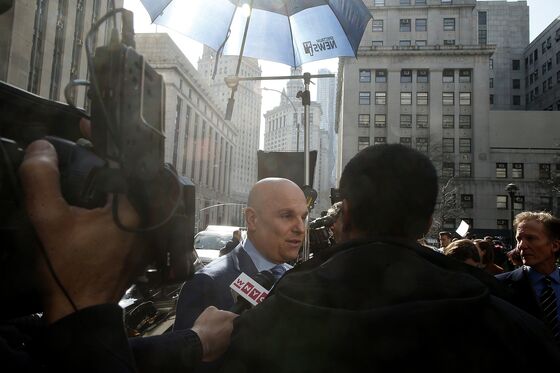 The former movie producer, 67, faces as long as 29 years in prison after a Manhattan jury found him guilty Monday of a criminal sexual act for forcing oral sex upon "Project Runway" assistant Mimi Haley in July 2006 and raping aspiring actor Jessica Mann in March 2013.
Weinstein was ordered taken into custody immediately after the verdict. While he was originally sent to the infirmary at New York's Rikers Island -- the city jail complex that houses at least 7,000 detainees -- he ended up in Bellevue Hospital for observation after complaining of chest pains.
Weinstein is scheduled to be sentenced on March 11 by New York State Supreme Court Justice James Burke.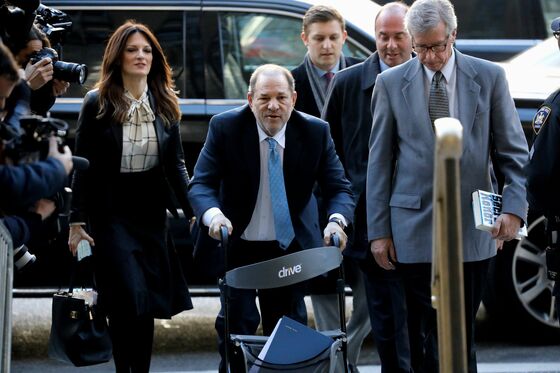 In Los Angeles last month, district attorney Jackie Lacey announced separate charges against Weinstein that included felony forcible rape and sexual battery by restraint. He faces as long as 28 years in prison if convicted of the most serious charges.
The California case is based on the accounts of two unidentified women, including one who says the producer raped her in a bathroom of the Beverly Hills hotel. According to lawyer Gloria Allred, one of the women is her client, Lauren Young, a model who testified against Weinstein in the New York case.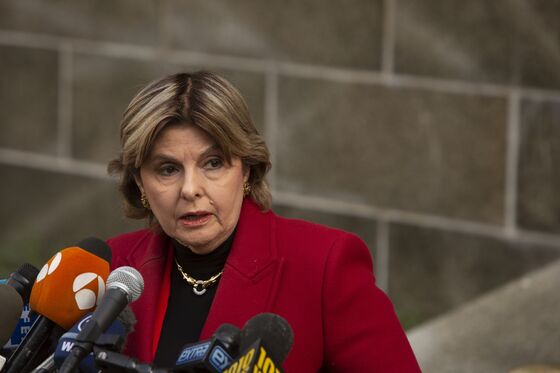 Meanwhile, Aidala said Weinstein was resting and appeared to be in good spirits sitting in a wheelchair and watched by two guards when the lawyer visited him Tuesday at the hospital.
"He is in a room alone in Bellevue and had very tight security when I saw him," Aidala said.
As of Monday night, Weinstein hadn't received any of the 10 prescription medications he takes, including an eye injection he needs to prevent blindness, Aidala said. "It's up to the doctors to decide, and he won't be moved out of the hospital until the doctors decide," the lawyer said.
The defense team asked on Monday that Weinstein be placed at the Anna Cross infirmary wing at Rikers Island if he's released from the hospital.
Weinstein is in protective custody, and steps are being taken to address all safety and security concerns, said Shayla Mulzac, a spokeswoman for the New York City Department of Corrections.
Calls seeking comment from Los Angeles prosecutors and Weinstein's California lawyer, Blair Berk, weren't immediately returned.
--With assistance from Edvard Pettersson.
To contact the reporter on this story: Patricia Hurtado in Federal Court in Manhattan at pathurtado@bloomberg.net
To contact the editors responsible for this story: David Glovin at dglovin@bloomberg.net, Steve Stroth