Karnataka Elections Could Set The Agenda For 2019 Polls
The Karnataka elections is being keenly-watched as a barometer of where the wind is blowing politically.
The Karnataka assembly elections are being keenly watched. That's not without reason. Coming just a year before the next general election, it will reflect public sentiment and have crucial national implications. Here's why:
Rahul Gandhi-Narendra Modi Faceoff
While two former and an incumbent chief minister are in the fray, the campaign is dominated by national leaders and issues. Little wonder then that Prime Minister Narendra Modi kicked off his campaign by countering Congress President Rahul Gandhi's 15-minute debate challenge. Voters may make their decision on local issues, but the election offers a glimpse into how the two will square off in the run-up to 2019 polls.
In Charts: Karnataka's Economy Vs Peers
'Congress Mukt' Challenge
With 28 parliamentary seats, Karnataka is the largest state that Congress is still in power. If the party is voted out, then the BJP's prediction of a 'Congress Mukt Bharat' (Congress-free India) moves a step closer to reality. A return to power in the state will cement the Congress' claim that it's the only viable opposition to take on the BJP. That would also place Gandhi in a comfortable position to claim leadership of an anti-BJP coalition before 2019.
Congress President Rahul Gandhi meets his supporters during an election campaign ahead of Karnataka Assembly elections at Gajendragarh in Gadag district on Friday. (Source: PTI)
BJP's Gateway To The South
Karnataka is the only southern state where the BJP has had a full-term government. For an ever-expanding and ambitious BJP, it's the gateway to the South. A state that offers it the best chance to win in the region.
Karnataka Elections: Five Issues That Will Matter
The true test of whether there's a dip in Modi's popularity or his government's sheen is wearing off is in electoral victory. After a diluted win in Gujarat, and bypoll losses in Rajasthan and Uttar Pradesh, Karnataka may offer an answer. More so because the BJP has used the tried-and-tested formula of fielding Modi, its star campaigner, at the fag end of the campaign.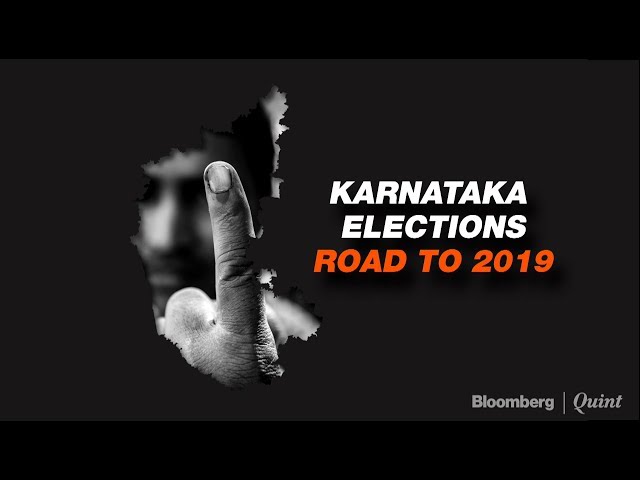 Get Your
Daily Newsletter
Get market moving news, top news & compelling perspectives
---