Walmart's Celebrity-Studded Annual Party Is Silenced by Covid
Covid-19 pandemic forced Walmart to pivot to a virtual gathering instead of inviting thousands of people from around the globe.
(Bloomberg) -- Every year in early June, thousands of people from around the globe descend upon Northwest Arkansas for a gathering like no other.
Take a corporate presentation, add a raucous rock concert, toss in a few celebrities and the world's richest family, douse it all with the fervor of an old-fashioned religious revival, and you have the annual Walmart Inc. "associate and shareholder celebration." The week-long affair attracts a varied crowd — from pinstriped Wall Street analysts to Dickies-clad forklift operators — who pour money into the hotels, bars and restaurants in and around the retailer's hometown of Bentonville, Arkansas.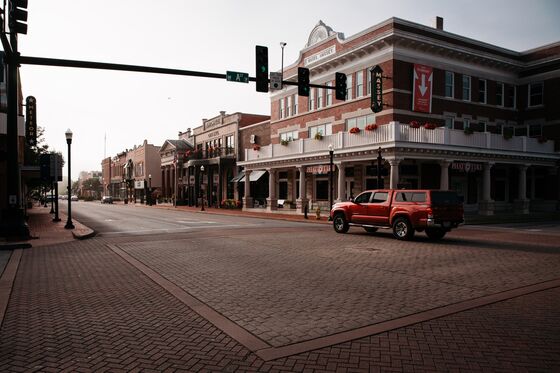 But not this year. The Covid-19 pandemic forced Walmart to pivot to a virtual gathering on June 3. This wouldn't be a big deal for most corporations, but then most corporations don't invite baseball legend Joe DiMaggio, pop star Taylor Swift or Bill Clinton to their annual meetings. The event — first held at a coffee shop in 1971 and staged since 1994 at the 19,000-seat Bud Walton arena at the University of Arkansas — has never been canceled. Local businesses, already reeling from state-imposed restrictions on their operations, will now have to make do without the influx of visitors they've come to rely on this time each year.
"I tell you what, it's gonna hurt us — we depend on those visitors from out of town," said Charles McDonald, owner of the Bentonville Tap Room, where business has already declined 75% since March. "Without shareholders, it will just be that much more difficult."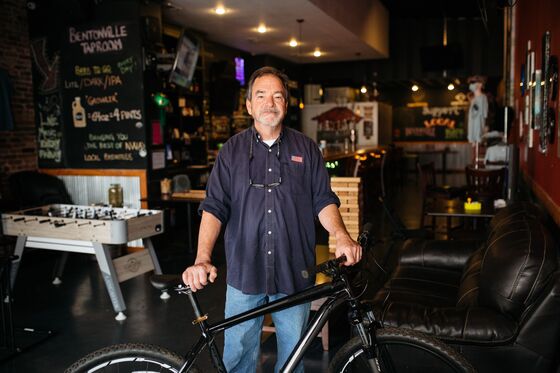 Just how much more difficult is hard to say, as no one's ever calculated the economic impact of the event, which draws about 6,000 of Walmart's 2.2 million worldwide employees. For comparison, visitors attending University of Arkansas football matches in 2018 spent an average of $3.5 million per game outside the stadium, research from the Center for Business and Economic Research at the university's Walton College of Business shows. Football is a bigger draw, but Walmart's event still delivers more than $1 million, according to the center's director, Mervin Jebaraj.
"It's a huge shot in the arm," he said. "There's this whole little micro-economy that is not happening this year."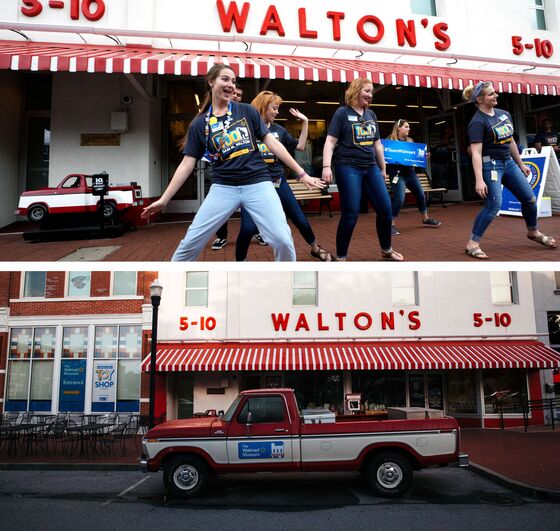 Fortunately for the so-called "NWA" region, its economy is more resilient than most. This is thanks in part to Walmart's robust performance in recent years — which supports a vibrant ecosystem of vendors, consultants and recruiters — and the millions pumped into the area by the Waltons. Jebaraj estimates that about 20,000 jobs have been lost from the pandemic, more than half of those coming from the hospitality sector. Yet the region's March 3.3% unemployment rate was well below that of the state, according to Steve Cox, senior vice president of economic development for the nearby Rogers-Lowell Area Chamber of Commerce.
Signs of the region's vitality abound: Take the 400 miles of world-class bike trails built in recent years, which draw more daily cyclists per capita than San Francisco, according to a study from the Walton Family Foundation, the family's charitable arm, which has bankrolled much of the development alongside local municipalities. Or Crystal Bridges, the art museum spearheaded by Alice Walton, daughter of Walmart's founder. Some members of the third generation of Waltons, meanwhile, have been busy opening trendy restaurants, bars and even a private, invite-only "wellness club."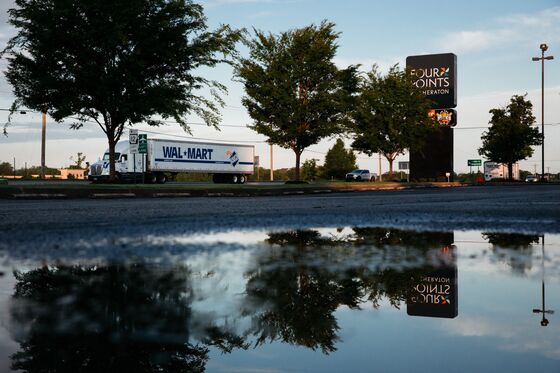 Still, the cancellation of the annual shindig will sting. Last year, Bentonville's 2,100 hotel rooms were 77% full during the week of the shareholders meeting, according to Visit Bentonville, the local tourism bureau. For the week ended May 16, occupancy was down to 29%.
"Covid-19 has negatively impacted the tourism industry as a whole, and our local economy is no different," said Kalene Griffith, president of Visit Bentonville. Even so, she said, "we support Walmart's decision."
At the Bentonville Tap room, McDonald has had to make do by offering take-home six-packs and half-gallon growlers of local brews like Ivory Bill. As of May 26, he can welcome a limited number of customers back inside. But like Sam Walton himself, whose first rule was to "commit to your business," McDonald is steadfast, and already looking forward to next year's celebration.
"I'm optimistic we can get back on track," he said. "We're just waiting for things to blow over."