U.S. Trade Chief Says Biden Cares Deeply About Good Friday Pact
U.S. Trade Chief Says Biden Cares Deeply About Good Friday Pact
The U.S. is monitoring talks between the U.K. and European Union regarding the island of Ireland and urging both sides to come up with a solution, President Joe Biden's trade chief said.
Biden has consistently underlined the importance of not allowing Brexit -- which has turned the border between the Republic of Ireland and Northern Ireland into the demarcation between the U.K. and the EU -- to put at risk the Good Friday Agreement of 1998, which ended the conflict in Northern Ireland.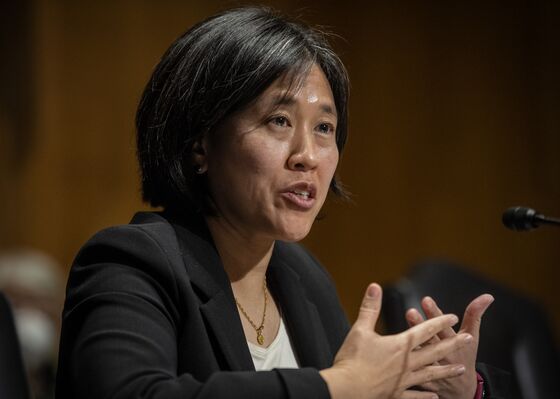 "I would expect that on our side, given the deep levels of interest that are here and the sense of investment in the legacy of the Good Friday Agreement, that what happens in these engagements between the U.K. and the EU will always be on the radar here and will be part of our our awareness," U.S. Trade Representative Katherine Tai said in a virtual event with the Dublin-based Institute of International and European Affairs on Wednesday.
Tai said that the issue of continuing U.S. tariffs on U.K. steel is "very much on our minds" and that the two nations will engage on talks to lift the duties "when the time is right," without giving a timeline.
On Sunday, U.K. Foreign Secretary Liz Truss said she's prepared to unilaterally override parts of the post-Brexit agreement on Northern Ireland if talks with the EU fail.  
Britain's main complaint is that the protocol, which places an effective customs border down the Irish Sea to ensure no hard border on the the island of Ireland, disrupts trade between Northern Ireland and the rest of the U.K. The protocol was signed and agreed by the British government in 2019.