Inflation Expectations Among U.S. Consumers Hit New Highs in Fed Survey
(Bloomberg) -- U.S. consumers' expectations for inflation continued to rise in September amid elevated price pressures, according to a Federal Reserve Bank of New York survey.
American household expectations for inflation one year ahead rose to 5.3% last month from 5.2% in August, while median expected inflation three years ahead rose to 4.2% from 4%, results of the New York Fed's monthly Survey of Consumer Expectations, published Tuesday, showed. Both marked the highest readings on record in the survey's eight-year history.
Inflation, as measured by the Fed's preferred gauge, was 4.3% in the 12 months through August, well above the central bank's 2% target. Fed officials including Chair Jerome Powell have chalked up the elevated inflation rates to supply-chain bottlenecks and other transitory pressures tied to the reopening of the economy as the coronavirus pandemic recedes, and have said they expect inflation to drift back down to about 2% by the end of next year.
Still, central bankers keep a close eye on inflation expectations because they believe such expectations to be a key determinant of the course of actual inflation in the future.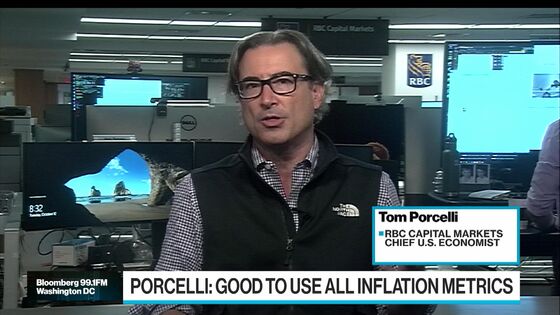 Deutsche Bank economists said Tuesday they now expect the Fed to begin raising interest rates from their current near-zero levels in December 2022 -- earlier than previously anticipated -- in large part due to the rise in various measures of inflation expectations.
The New York Fed noted in Tuesday's press release that "longer-term (5-year ahead) inflation expectations still appear to be as well anchored as they were two years ago, before the start of the pandemic," pointing to a recent blog post on the bank's website containing additional data from the survey.