Langoustine 'n Chips? Import Reliance Tests U.K. Craving for Cod
Langoustine 'n Chips? Import Reliance Tests U.K. Craving for Cod
Jimmy Buchan, a Scottish fisherman turned seafood entrepreneur, wants his customers to be a bit more adventurous.
Having watched the coronavirus wreck his business selling to now-shuttered restaurants, he took to the road and tried out home delivery. The move paid off with unexpected demand, but he finds many new clients are set in their ways.
"The first week, haddock appeared to be their main buy," he said, noting that shoppers with Skipper's Choice, as his company is called, tend to ask for such traditional species of whitefish. "We're trying to expand our offering."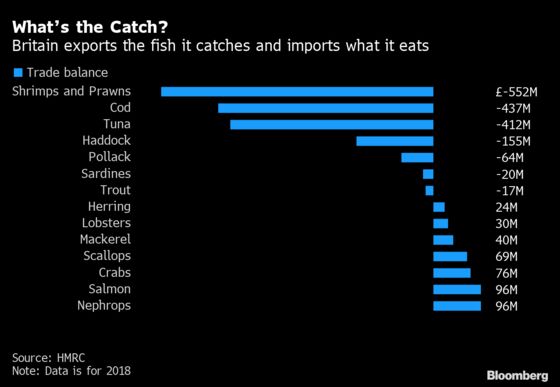 At first glance, the U.K.'s status as an island nation would suggest it ought to get all the fish it needs. But Britons' seafood diet is centered on haddock, cod and salmon, and they don't eat much else from the sea. So serving up the traditional dish of fish and chips relies on imports, while the local catch tends to be exported, in particular crab, herring and langoustines.
Fishing makes a tiny contribution to the U.K. economy, but rebalancing the mix of seafood consumed locally could enhance its strategic value to the country, not least at a time when it has become a pawn in Brexit negotiations. While helping the industry weather the current storm, it could also become a vital part of making Britain more food independent at a time when international supply chains look fragile.
If only its inhabitants would bite.
Buchan wants people to buy langoustines — the smaller cousin of what Americans know as lobsters — that his restaurant customers would normally snap up, a sales pitch that confronts not only consumers' reluctance to rapidly switch tastes, but also their notoriously fickle longstanding dietary habits.
Brexit, with its associated threats of tariffs and export disruption, was already a motivation for Britain's fishing industry to refocus efforts on its domestic market, but now the virus outbreak has made that need all the more pressing. When the world began to lock down to stem the spread of the coronavirus, overseas business evaporated, leaving many fishermen with no one to sell to.
"With the exception of some small boats serving local markets, the shellfish sector has stopped," said Barrie Deas, chief executive of the National Federation of Fishermen's Organisations. "For whitefish, some exports are still going, but there has been a dramatic reduction in demand."
That's prompted a desperate push to try and market less popular species to U.K. consumers. Last month, the government joined the fray, with the environmental department DEFRA launching its "Sea For Yourself" campaign in an attempt to get Britons to buy locally sourced species such mackerel and crab.
"We are trying to get more U.K. consumers to eat more species caught in the U.K.," said Hazel Curtis, corporate relations director at Seafish, an industry body supporting the government campaign. "It's related to trying to build the U.K. supply chain."
There are some initial signs that it's working. Rob Wing, who runs the Cornish Fishmonger, a specialist wholesale fish merchant based in Cornwall, southwest England, faced much the same collapse in demand from restaurants as Buchan did, but he too has done a roaring trade selling direct to consumers.
"People are very keen on buying British," he said, saying seafood such as salmon, hake and scallops are all shifting well. "We are selling quite a lot of lobster."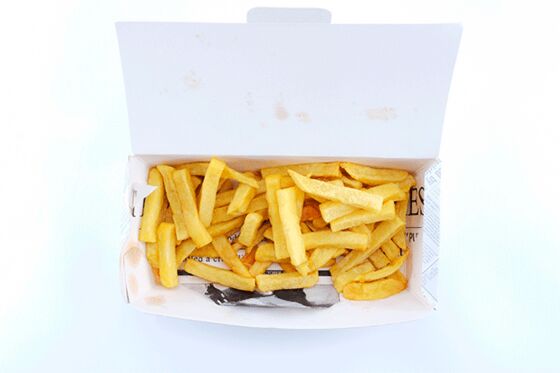 The scale of the challenge still remains daunting for the fishing industry however, with restaurants shut, supermarkets focused on selling essential items rather than maintaining fish counters, and export blockages persisting. The government made another gesture to help the industry on April 17, setting up a 10 million-pound ($12 million) fund to channel money to affected fishing businesses.
In the meantime, no one anticipates that domestic habits will shift quickly enough to make up for lost business. That's a setback for those who would want Britain to become more self sustaining in an age of so-called food nationalism, where Russia and Kazakhstan are among those limiting exports of products such as wheat flour to safeguard domestic supply.
Buchan is hopeful for his own business, but says the country has missed a trick in not valuing its own domestic fish industry until now.
"We are seeing market failure, because we have failed to see the bigger picture," he said. "We have been overlooked in our greatest hour of need."