The Man Who Didn't Want to Be a Trump Fed Governor
The Man Who Didn't Want to Be a Trump Fed Governor
(Bloomberg) -- One June morning in 2019, the White House called economist Marc Sumerlin.
President Donald Trump had a pair of vacancies to fill on the Federal Reserve's Board of Governors, and Sumerlin, a former aide to President George W. Bush, was a candidate for one of them.
For the other seat, the White House had a much more controversial choice in mind: Judy Shelton, a libertarian who had in the past promoted a return to the gold standard and questioned whether the central bank has too much power.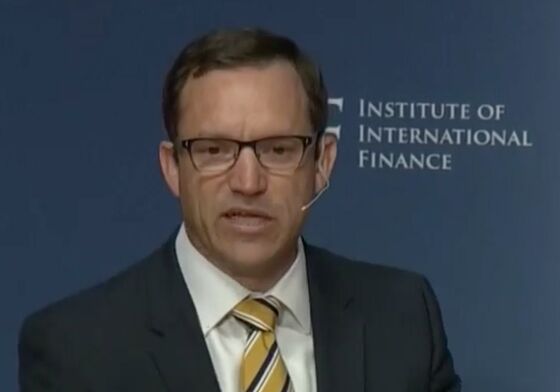 Sumerlin was invited to meet the president in the afternoon, but with a condition: he had to be prepared to accept Trump's nomination.
He declined, according to people familiar with the matter. Sumerlin told at least one administration official that he did not want to be paired with Shelton, whose nomination has since been stuck in the Senate for 15 months.
The episode, never before reported, helps illustrate the difficulty Trump has experienced trying to lasso the Federal Reserve. In the past two years, Trump has proposed six different people to the two empty Fed seats. None has been confirmed by the Senate.
"Marc Sumerlin was never a top-tier candidate," said White House spokesman Judd Deere. "He withdrew himself from consideration because he did not want to go through a confirmation process, not because of another potential nominee."
The president's Fed troubles stand in contrast with his success filling positions in the U.S. judicial system. In the past four years, Trump has replaced about a quarter of U.S. judges with his appointees, including two Supreme Court justices. On Saturday he announced his third nominee to the high court, Amy Coney Barrett -- one more than Barack Obama, Bush or Bill Clinton got to appoint in two terms each as president.
On the Fed, the president has filled three out of seven board seats and elevated an Obama pick, Jerome Powell, to become chair. But Trump has challenged the Fed's independence in ways never seen before, publicly badgering Powell to lower interest rates and criticizing his decisions. The president's comments have drawn rebukes from Congress, with lawmakers seeking promises from Fed officials and job candidates to withstand political pressure.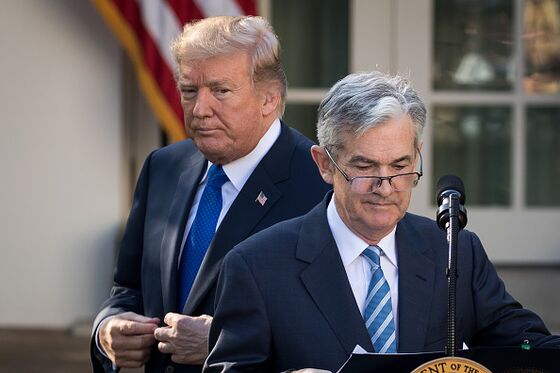 Trump repeatedly criticized Powell after the Fed raised interest rates in 2018, and by December of that year was considering replacing him, Bloomberg News reported. More recently, he's has complimented the Fed chairman for the central bank's response to the coronavirus pandemic.
This account of Trump's Fed nomination process is based on interviews with current and former administration officials who asked not to be identified discussing personnel matters. Sumerlin declined to comment.
Trump's failed Fed nominees have included people too partisan or unorthodox to garner enough support in the Senate, including the former Republican presidential candidate Herman Cain and Stephen Moore, an economic pundit at the conservative Heritage Foundation who advised Trump's 2016 campaign.
Cain and Moore were nominated in 2019 after the Senate didn't act in 2018 on the nominations of two more mainstream candidates, economists Nellie Liang and Marvin Goodfriend, who withdrew from consideration. Both Goodfriend and Cain have since died.
Some candidates likelier to sail through the Senate have turned down the opportunity, in some cases because they feared damage to their credibility as a stalled Trump nominee, according to people familiar with the process.
Other people considered for board seats include St. Louis Fed President Jim Bullard, who has said he had "exploratory discussions" with Trump in early 2019.
Shelton was nominated in July 2019 along with Christopher Waller, executive vice president and director of research at the Federal Reserve Bank of St. Louis. His appointment is non-controversial, but because the White House paired him with Shelton, he too remains stuck in the Senate.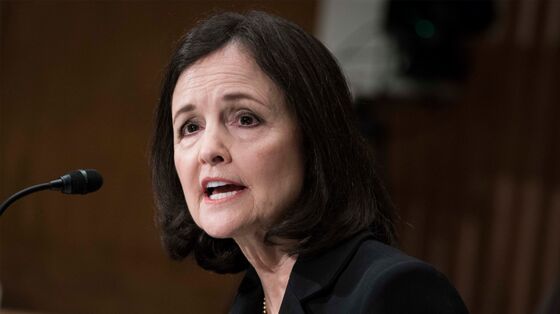 Sumerlin became a favorite of Trump's top two economic advisers, Treasury Secretary Steven Mnuchin and National Economic Council director Larry Kudlow, early in 2019 after Liang and Goodfriend withdrew their names. Sumerlin, who worked for ex-Fed official Larry Lindsey for 10 years after he left the Bush administration, keeps a relatively low public profile beyond the occasional appearance on C-SPAN.
He interviewed with both men, but his candidacy came to a halt in April 2019, when Trump unexpectedly announced that he would nominate Cain and Moore for the seats.
Within weeks both flamed out -- before their nominations were even sent to Capitol Hill -- as Republican senators voiced fervent opposition.
When the White House turned back to Sumerlin, he told officials that he wanted to protect his business, the Washington consulting firm Evenflo Macro, and that he also did not want to stand alongside someone as controversial as Shelton.
Shelton was an informal adviser to Trump's 2016 presidential campaign. Known before her nomination for her unorthodox, libertarian views on the gold standard and the role of the central bank, she has been outspoken since Trump named her. She has notably challenged the basic mandate Congress sets for the Fed -- to seek maximum employment and stable prices -- and has suggested the central bank should focus on the dollar.
Senators of both parties tend to be unwelcoming toward Fed nominees who harbor out-of-the-mainstream views, given the potential effects on the economy.
"Nobody wants anybody on the Federal Reserve that has a fatal attraction to nutty ideas," Republican Senator John Kennedy said earlier this year. After grilling Shelton in her nomination hearing, he eventually supported her in a banking committee vote in July. The panel cleared her by a vote of 13-12 along party lines.
A group of former Fed officials, including ex-Vice Chair Alan Blinder, published an open letter in August calling on the Senate to reject her nomination over her "ill considered" views.
Fifteen months after their nominations, Republicans who control the Senate still have not scheduled a floor vote for Shelton or Waller.
Senator John Thune, the chamber's No. 2 GOP leader, said earlier this month that Shelton doesn't have enough support to win confirmation. Republican leaders would move forward on her nomination before the November election if she can secure the votes, he said.
Kudlow said earlier this month that Trump stands "firmly in favor" of putting Shelton on the Fed.