Singapore Says It Needs Foreign Tech Talent
Education Minister Ong discusses labor needs in interview.
(Bloomberg) -- Singapore, grappling with an aging population and a shortage of high-tech workers, says it needs to bring in foreign talent in areas including software programming while the country rebalances its education system to meet future demands.
A key issue is whether Singapore has a critical mass of workers to make itself a vibrant economy that will attract investments and encourage enterprise, Education Minister Ong Ye Kung said. The nation will maintain little restriction on foreign labor for high-end jobs such as in artificial intelligence, while keeping a quota system for lower-skilled industries including construction.
"Talent is very short everywhere in the world -- AI talent, software programmers," Ong said in an interview in the city-state. "We let them in because we require a critical mass for the sector to take off, while we continue to train Singaporeans for those jobs."
Ong, 48, is among a group of younger ministers under the spotlight who are seen as potential successors to Singapore Prime Minister Lee Hsien Loong, after a cabinet reshuffle in April that saw him promoted to lead the education ministry. The tiny and wealthy island-state, one of the world's most trade-dependent economies, is building itself up into a high-tech financial hub and digitally savvy "Smart Nation."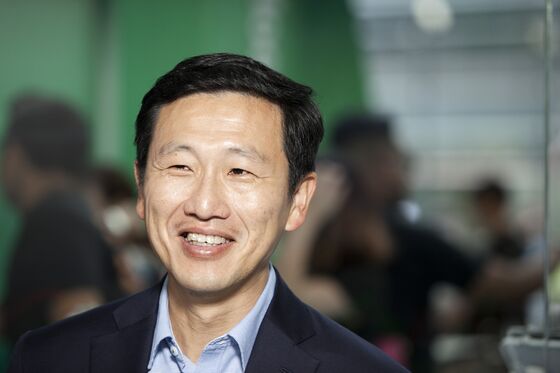 Social security and health care are among the biggest policy challenges with Singapore's rapidly-aging population, Ong said, citing government figures showing a quarter of the country will be 65 or older in 2030.
"A transformation is required," Ong said, "A transformation towards an economy that is more innovation-driven, that is more productivity-driven."
Ong's chief responsibility -- the local education system -- is a key to Singapore's labor needs and economic transformation.
"We need to use an inquiry-based approach to teach students how to exercise critical thinking," he said. "It used to be 'knowledge is power.' Now, power is knowing what knowledge to ignore, and what to take in, and decide for yourself."
He noted that while the system has "strengths that we should not discard," adjustments need to be made between an "over-focus on exam results" and "higher-order outcomes."
"We need to re-balance that so education is more fun, more joy, more holistic and children have a passion and an aptitude in deciding what they want to do," Ong said in the Sept. 19 interview. "It's not just my marks but also developing my passion, an idea of my future, my journey, and getting soft skills."
With its current heavy reliance on trade, Singapore is toeing a delicate line as China and the U.S. -- its No. 1 and No. 4 trading partners -- duel with tariffs and protectionism.
"The most important bilateral relations in the world are between the U.S. and China," Ong said. "If that doesn't go well, starting with trade, the whole world suffers."
U.S. President Donald Trump this week ordered tariffs on $200 billion of Chinese goods to take effect Sept. 24 and Beijing announced a retaliation with taxes on $60 billion of U.S. products. These came after tit-for-tat levies earlier this year.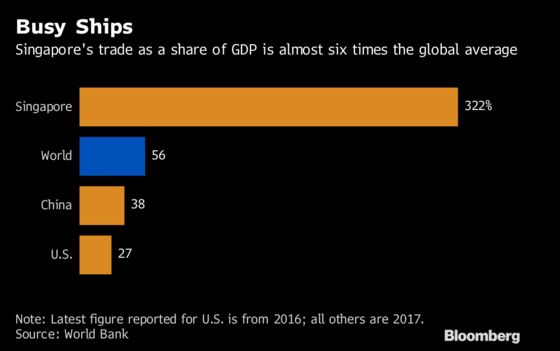 "Today's rise of identity politics, protectionism -- it's not the end game, but we are in the middle of a transition," said Ong, who was also the deputy chief negotiator for the U.S.-Singapore Free Trade Agreement.
"The social media plays a big part in the kind of information people receive and how you feel; it just changes politics, it changes governance in a very deep, fundamental way."
Southeast Asia has seen a boost to orders in certain industries whose Chinese suppliers have been slapped with higher duties, though Ong views these as "short-term, tactical calculations" that obscure the danger of an extended discord between the U.S. and China.
"The worry is the medium-, longer-term, whether this then leads to an impact on investors' confidence, on global sentiment," he said. "And I think it will."
On the international stage, Singapore's star has been on the rise, playing host to events including an unprecedented summit between the heads of the U.S. and North Korea in June.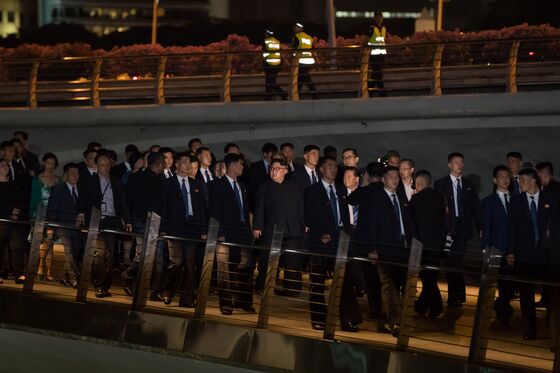 Ong was in a small band of officials who accompanied North Korean leader Kim Jong Un on a nighttime tour and noted his curiosity about how Singapore developed. "Surely he'll be thinking about how to develop his country too," the minister said.
As for the state of affairs on the Korean peninsula, Ong, a former private secretary to Prime Minister Lee, replies with Singapore's trademark diplomacy.
"We do our part for world peace and regional peace, and we hope that it will put relations and the situation on the Korean peninsula on an even keel," he said. "There are ups and downs, and we have to just keep on working at it."
--With assistance from Michael Yang and Richard Lewis.
To contact the reporter on this story: Michelle Jamrisko in Singapore at mjamrisko@bloomberg.net
To contact the editors responsible for this story: Nasreen Seria at nseria@bloomberg.net, Lena Lee, Shamim Adam