Milton Friedman's Brazil Moment: Band of Disciples Takes Charge
Milton Friedman's Brazil Moment: Band of Disciples Takes Charge
(Bloomberg) -- Paulo Guedes, the man tasked with fixing Brazil's economy, likes to remind everyone that he's a University of Chicago man. In interviews, he gushes at every opportunity about his days studying there under Milton Friedman. "Nobody had better training than me," he proclaimed earlier this year.
And if the message weren't clear enough, Brazil's incoming economy minister is now proceeding to hand out one key post in his team after another to fellow Chicago grads: Joaquim Levy to run one state-run bank, Rubem Novaes to head another and Roberto Castello Branco to manage oil giant Petrobras. Two more alums, he said, will be made special envoys to key trading partners.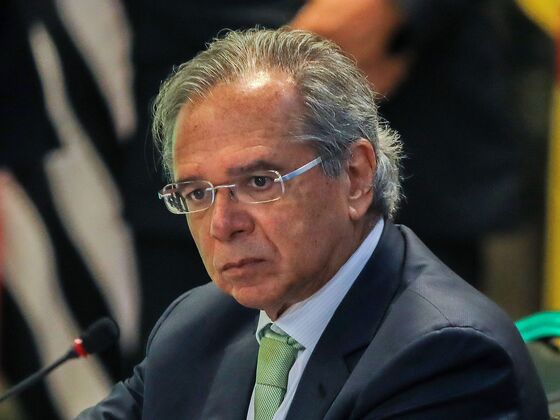 Collectively, they will seek to implement the radical version of neoliberal economics the school is famous for -- sell off state assets, cut spending, cut taxes, deregulate -- in a country where policymakers and many voters have long frowned upon such hard-core free-market prescriptions. But with the economy mired in a five-year-old slump that's pushed millions of Brazilians into poverty, Guedes and his team have been empowered by President-elect Jair Bolsonaro to reset government policy when they take office Jan. 1 and jump-start growth.
"There has never been a constellation of stars from the liberal movement like this," said Lucas Berlanza, president of the Liberal Institute, a Rio de Janeiro-based think tank created in the 1980's to disseminate their economic ideology. "Liberal economists really only had eminence within their own circles, but had no direct influence."
Teaching at Chile's state university, Guedes had a front-row seat to witness the group of economists called the Chicago Boys implement their economic overhaul under dictator Augusto Pinochet. The changes laid a free-market foundation and, after post-dictatorship lawmakers enacted further measures, Chile's GDP per capita started to soar -- eventually becoming the highest of major Latin American nations. Already Guedes had been convinced by the so-called "Miracle of Chile," though another three decades would pass before he'd be invited by Bolsonaro to join his government and gain the opportunity to craft policy.
That long stretch waiting in the wings is also coming to an end for Guedes' liberal clique, several members of whom have contributed to the Rio-based Liberal Institute and whose fates have been intertwined. The majority of the institute's financial support comes from a single person -- Salim Mattar, founder of car-rental agency Localiza, Berlanza said. Guedes tapped Mattar to boost government efficiency, serving as Brazil's secretary of privatization and decommissioning.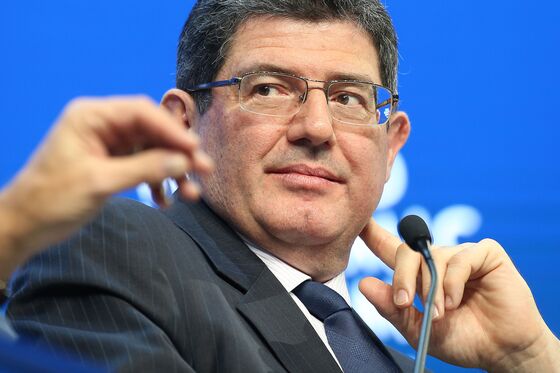 Mattar is expected to choose which of Brazil's 138 state-owned companies are privatized and under which model, according to Elena Landau, an economist who helped supervise privatization in the 1990s. That could include regional banks, port administrators, transport companies, wind power plants, and the 324-year-old national mint. Under Levy, Brazil's BNDES development bank will administer the actual auctions, including the ongoing sale of distributors owned by power giant Eletrobras.
While Guedes has said he'd privatize the whole lot if he had his way, crown jewels like Banco do Brasil, Caixa Economica Federal and Petrobras appear off the table. Still, Petrobras could put some of its refineries on the block, after incoming chief Castello Branco said it's not right for the company to control 98 percent of refining capacity. The company said in its latest business plan it wants to entirely exit the fertilizer, biodiesel and ethanol businesses.
Guedes has something of a fixation on academic preparation, true, but he's also recruited Ph.D.'s from Harvard, UCLA and the University of Sao Paulo; more important than a Chicago pedigree is his deputies be like-minded. With their help, he wants to pry open one of the world's most closed economies, whose tariffs and local-content rules boost costs for all sorts of goods. It's why Brazil is home to the world's most-expensive iPhone and a Toyota Corolla costs some $46,000, more than double the price in the US.
Guedes has assured local industry leaders the opening will be "gradual" and synchronized with a reduction of red tape and the tax burden, in order to nurture a more competitive business environment and not leave them hemorrhaging market share. On the tax front, Guedes aims to cut the corporate rate and simplify the tax code by merging several levies. Companies in Brazil require an average 1,958 man-hours to prepare their annual filings, more than any other nation, according to the World Bank's Doing Business report.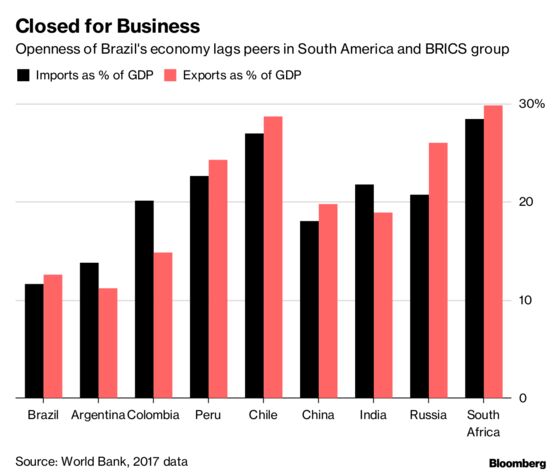 The policy path Guedes is outlining diverges sharply from the one taking shape in Latin America's second-biggest economy. Mexico's President Andres Manuel Lopez Obrador plans to suspend oil auctions enabled by an energy reform that broke the state oil company's monopoly, and in his Dec. 1 inaugural address said, "neoliberal economic policies have been a disaster."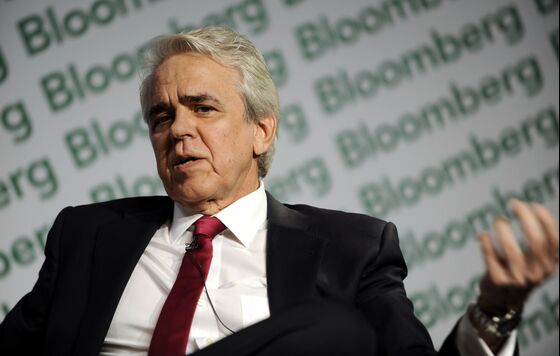 Unlike his Mexican counterpart, Guedes lacks a majority in Congress and will need to negotiate with lawmakers notorious for demanding patronage in return for cooperation.
However, with Brazil's debt as a percentage of GDP among the highest in emerging markets, there's not much choice, according to Carlos Langoni, a former Brazil central bank chief who holds a Ph.D. from the University of Chicago.
"The big challenge is making politically viable that liberal shock that Paulo Guedes, with a lot of competence, is designing and will lead," said Langoni, who taught Guedes and three others from the economic team in Rio. "The truth is that the Brazilian state has failed. Brazil's problem today is we don't have any other option."
--With assistance from Maria Luiza Rabello.
To contact the reporters on this story: David Biller in Rio de Janeiro at dbiller1@bloomberg.net;Raymond Colitt in Brasilia at rcolitt@bloomberg.net
To contact the editors responsible for this story: Vivianne Rodrigues at vrodrigues3@bloomberg.net, David Papadopoulos