Inflation Pressures Are Back For Good, Former BOE Governor Says
Inflation Pressures Are Back For Good, Former BOE Governor Says
(Bloomberg) -- Inflation pressures are back for good and central banks will need to withdraw stimulus to prevent prices spiraling out of control, former Bank of England Governor Mervyn King warned.
His comments came in a speech in which he suggested that the central bank was wrong to persist with the 450 billion pounds ($600 billion) of quantitative easing launched during the pandemic and that his successor Mark Carney's "forward guidance" policy was a flop. King argued that structural economic changes since Covid-19 will herald the return of inflation for the first time in decades.
"Inflation will remain a major challenge in the years ahead as we embark on a significant reallocation of resources in our economies -- resulting from the greater focus on resilience as we emerge from the pandemic, the political pressures to raise public spending, and the restructuring required to meet climate change targets," King said.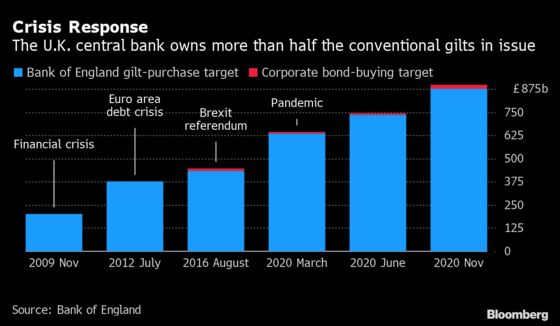 "This reallocation of resources will imply big changes in relative prices and wages," he added. "Whether this can easily be achieved while keeping overall inflation close to 2% remains to be seen. The current scale of monetary expansion cannot persist for long without inflationary consequences."
King was governor from 2003 to 2013, during which time he launched QE in response to the financial crisis and oversaw the purchase of 375 billion pounds of assets under the program.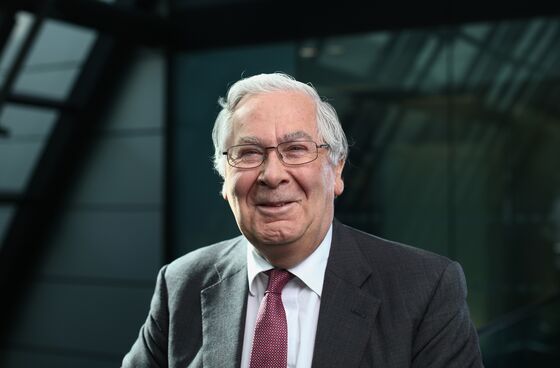 After Covid struck, the BOE cut interest rates from 0.75% to 0.1% and increased its asset-buying target to 895 billion pounds but is now contending with inflation. Consumer prices have risen 4.2% in the past year, more than twice the 2% target. Markets expect the BOE to raise rates to 0.25% in December.
Delivering the Institute of International Monetary Research annual lecture, King said the BOE should have withdrawn the initial 200 billion pounds of QE used to stabilize markets at the start of the pandemic once the immediate liquidity issues had passed. Instead, it added a further 250 billion pounds.
"It is far from clear that an additional monetary stimulus was required either last year or this," he said. "Quantitative easing has become the first resort of central banks to bad news of almost any kind. And the failure to withdraw QE in response to good news, or even the absence of bad news, has led to a ratchet effect on central bank balance sheets. This is unsustainable."
Forward guidance, the signature policy of Carney, is "dangerous", he said. "There is nothing to be gained by doing this and much credibility to be lost." 
King also argued that the "yield curve control" framework adopted by Japan and Australia, increasing the inflation target above 2% and the U.S. Federal Reserve's average inflation target were all "unwise" policies. "The only forward guidance markets and economic agents need is an unswerving commitment to price stability," he said.
Despite his apparent criticisms, King insisted: "I am not criticizing decisions of the Bank of England made in recent months and years."