Hong Kong Will Hand Out HK$10,000 Cash to Adults in Budget
Hong Kong Will Hand Out HK$10,000 Cash to Adults in Budget
(Bloomberg) -- Terms of Trade is a daily newsletter that untangles a world threatened by trade wars. Sign up here. 
Hong Kong Financial Secretary Paul Chan will include a HK$10,000 ($1,283) cash handout to permanent residents as part of his upcoming budget, according to local media reports.
Permanent residents age 18 or above will be eligible for the payout, which will be part of a HK$120 billion relief package that also includes a full guarantee for small business loans, the South China Morning Post reported.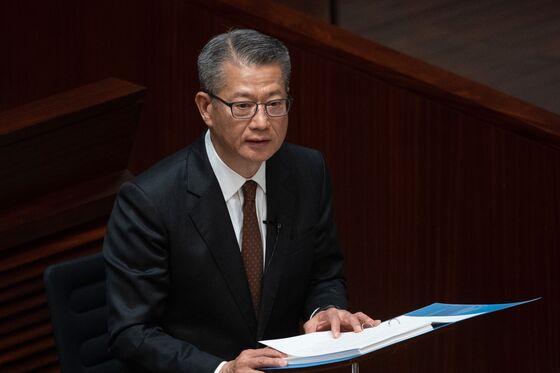 Chan is set to present his budget at 11 a.m. in Hong Kong.
Hong Kong's economy was already quite weak in the first half of 2019. Dragged by a host of headwinds, the economy entered recession in the third quarter and contracted by 1.2 per cent for the year as a whole, the first annual decline since the great recession of 2009.
To contact the reporter on this story: Eric Lam in Hong Kong at elam87@bloomberg.net
To contact the editors responsible for this story: Jeffrey Black at jblack25@bloomberg.net, Karen Leigh