Free Vacations, $100,000 Discounts: Homebuilders Get Desperate
Generosity flows from increasingly desperate homebuilders. Hot markets are cooling fast as interest rates rise.
(Bloomberg Businessweek) -- Ram Konara, a real estate broker in suburban Dallas, is raking in freebies this year: trips to Lake Tahoe and Santa Barbara in California, Cabo San Lucas in Mexico, and a dude ranch in Wyoming. The homebuyers he represents are cashing in, too. They're winning price cuts of more than $100,000, on top of free upgrades such as media rooms, cabinets, and blinds.
This generosity flows from increasingly desperate homebuilders. Hot markets are cooling fast as interest rates rise. In the great housing slowdown of 2018, shoppers are reclaiming the upper hand, after years of soaring prices that placed most inventory out of reach for many families. "Everybody is hungry for the buyers," Konara says.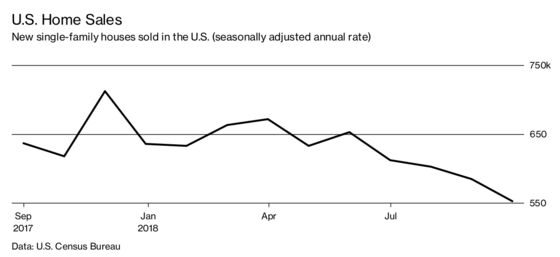 From builders' perspective the news is discouraging. New home purchases tumbled in September to the weakest pace since December 2016. Sales of previously owned homes dropped for a sixth straight month, the worst streak since 2014. Homebuilding stocks have lost more than a third of their value this year. Of course, rising wages may help put more houses in reach. Starter homes are still in demand, and some smaller, more affordable markets such as Columbus, Ohio, and Grand Rapids, Mich., remain as strong as ever. But the shift is especially striking given the robust U.S. economy.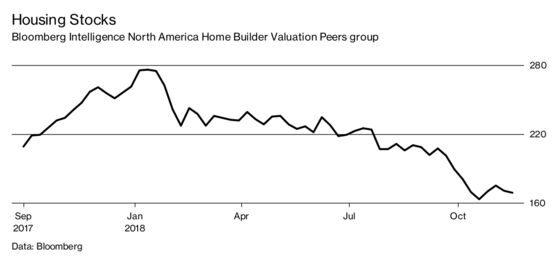 On top of interest rates, sellers in some regions face added challenges. President Trump's tax overhaul places caps on tax deduction for mortgage interest and property taxes, hurting high-tax regions such as New York's suburbs. In Manhattan, added supply is about to hit the market, with 4,000 new condo units to be listed for sale in 2019, almost twice as many as this year, according to brokerage Corcoran Sunshine Marketing Group.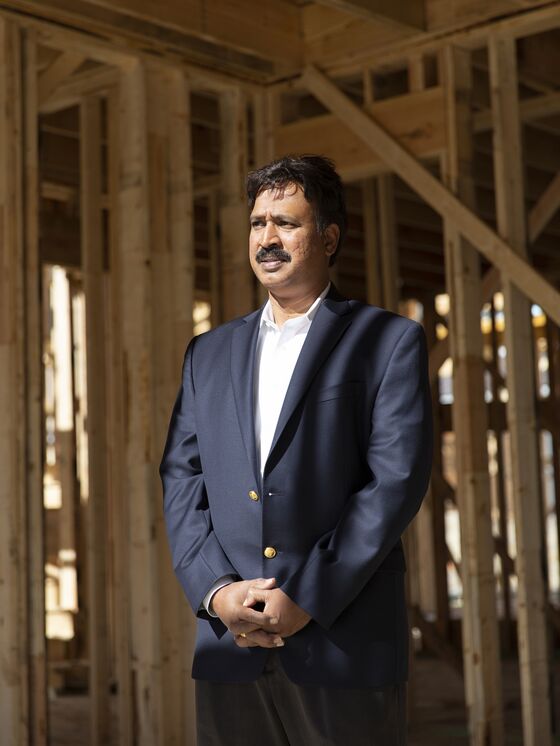 Immigration restrictions have made high-skilled workers in places such as Austin and San Jose nervous about buying. And a strengthening dollar makes property less appealing to South Americans buying homes in Miami and Chinese buyers picking up properties in California's Orange County.
In Seattle, where home prices have doubled since 2012, builders are offering cash for customers to "buy down" mortgage rates—that is, pay to get a lower interest rate. "Builders are calling us," says Andy McDonough, senior vice president at HomeStreet Bank, which works with the companies on such promotions. "They weren't doing this earlier because buyers were lining up."
The shift may be most pronounced in what were once the most sizzling markets. Consider Frisco, Texas, a city 30 miles north of Dallas, where narrowly spaced villas of stone and brick have replaced cow pastures. Its population nearly doubled over the past decade, to 177,000. Its 8 percent jump last year made it the fastest-growing city in America.
Frisco has jobs galore. Near Toyota Motor Corp.'s new North American headquarters, it also boasts the Dallas Cowboys' training and office complex. Money magazine recently called Frisco the best place to live in America because of its robust job market and strong schools. Yet times are changing. Along with all the national trends, Trump's crackdown on H-1B visas for highly skilled workers has been bad for business. Many buyers are software engineers—some from abroad—attracted to Frisco's schools.
On a recent weekday, Konara, the real estate broker, drives his Dodge minivan along Highway 380, a builder battleground, where national giants such as Lennar, Toll Brothers, and PulteGroup go head to head with Texas companies. He stops at sales offices, where balloons festoon posts in a vain effort to spur sales. He points to empty houses that he says were completed six months ago.
His own sales are half what they were in 2016. In many cases, he's rebating to customers all but $1,000 of his commission on each home sale. He walks into an Indian restaurant for lunch and looks up at the television screen. A competitor, the "Maximum Cash Back Realtor," says he'll take only $750. "You know what that means," Konara says. "I'll have to do the same."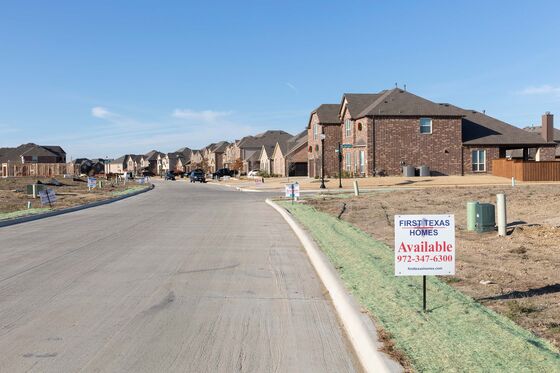 Konara's phone buzzes. It's Raj Patel. The 35-year-old pharmacist, who has two young children, is weeks from finalizing his $699,000 new home purchase with Darling Homes. It has four bedrooms, a grand staircase, two patios, a balcony, a game room, a media room, and a three-car garage. He's paying $90,000 less than the advertised price. Still, he's worried. A builder working in the same community is selling a similar house with the "same bells and whistles" for $75,000 less. Konara informs Patel that the market is getting soft. "Hopefully the market doesn't dip much more than this," Patel replies.
Nearby, Jennifer Johnson Clarke relaxes on a couch in the living room of a model home in Frisco. There's a wet bar to her right, a 23-foot ceiling above and an indoor Juliet balcony. Not long ago, the $1.2 million house would have been a hot commodity. Clarke, director of sales for Shaddock Homes, a 50-year-old family-owned builder, will have to work harder to sell homes based on this model.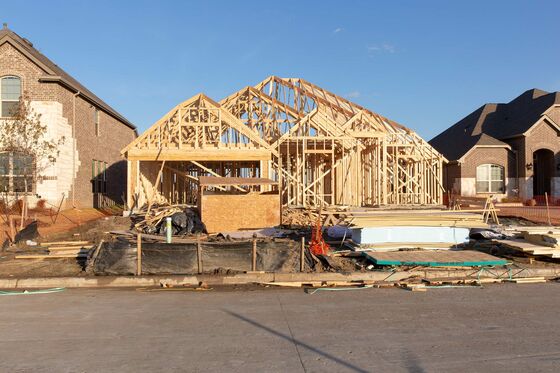 In recent months, she's sometimes thrown in an extra bedroom or upgrades discounted by half. She's also showing more flexibility in negotiations. "We have an oversupply. Too many lots came on the market in the last 12 to 16 months, and demand has fallen off a cliff," Clarke says. "I've not offered incentives on any scale like I've offered this year."
After work, Ansar Ahmed, a 39-year-old information technology worker, walks into a Darling Homes showroom. It's probably his 25th visit to a Dallas area sales office since his house hunt began in February. He's no closer to making a decision. Ahmed has lots of worries. He's watching mortgage rates jump and stocks plunge. Salespeople keep handing him home discount sheets, with red slashes through the original sales prices. "Everywhere I go I see that red line," Ahmed says. "I don't want to buy at the top of the market." —With  Oshrat Carmiel and Sho Chandra
To contact the editor responsible for this story: John Hechinger at jhechinger@bloomberg.net, Pat Regnier