Fed Keeps Its Cool at Jackson Hole Despite Pressure From Trump
Federal Reserve officials are trying hard to ignore President Trump, and they're going to keep doing that even if he continues.
(Bloomberg) -- Federal Reserve officials are trying hard to ignore President Donald Trump, and they're going to keep doing that even if he continues to put pressure on the central bank to slow down or stop its gradual increases in interest rates.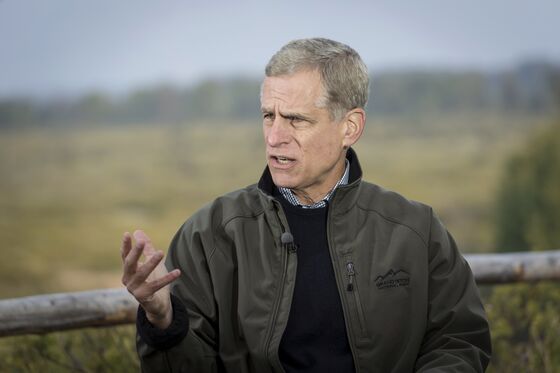 At the Kansas City Fed's annual symposium in Jackson Hole, Wyoming, several policy makers responded to questions about recent remarks by Trump with straightforward comments that their rate decisions won't be affected.
"The job of a central bank and my job is to make decisions on monetary policy without regard to political considerations or political influence," Dallas Fed President Robert Kaplan said in an interview. "I'm very confident we'll do that."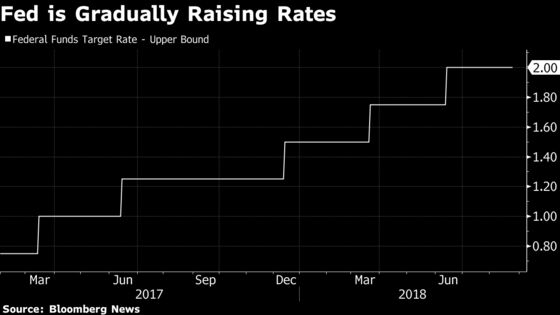 Trump told a group of Republican donors earlier this month that he was disappointed with his appointee, Fed Chairman Jerome Powell, over interest-rate hikes, having expected Powell to be a cheap-money central banker. That followed complaints last month, including via Twitter, about Fed rate hikes.
Pressed on whether Trump's comments don't at least complicate their job, Kaplan and his colleagues mostly shrugged and repeated the line that the Federal Open Market Committee will simply carry on with its job.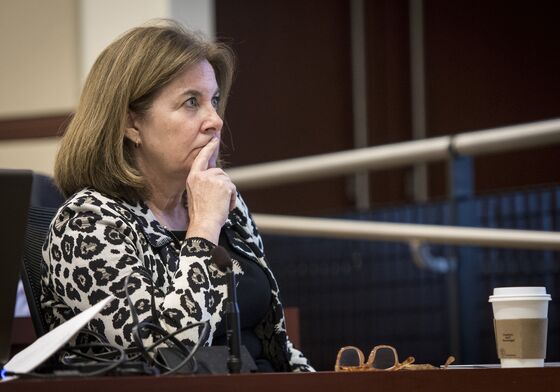 "This committee is very focused on the mandate given to us by Congress to try to make decisions that are in the long-run interest of a growing economy," said Esther George, president of the Kansas City Fed and host of the event that annually draws leading central bankers and economists from around the world to Grand Teton National Park.
On the sidelines, a number of the conference attendees said the Fed has very little choice but to demonstrate a thick skin and ignore the president. A suggestion that Fed officials should respond by raising rates more aggressively to prove their independence was roundly rejected, as was the idea that Powell should warn the president publicly against further commentary on rates.
"I think he should avoid any tit-for-tat exchanges with the president," said Alan Blinder, a former Fed vice chairman. Powell, he added, should respond mostly with actions to show the Fed will act independently and remain focused on making the right decisions for the economy.
The chairman's made no public response about Trump's comments. He said in a July 12 interview with American Public Media's "Marketplace" program that the Fed does its work "in a strictly nonpolitical way, based on detailed analysis" that doesn't take political considerations into account.
Another former Fed vice chairman, Donald Kohn, said he was confident the committee would not be distracted from following its legislative mandate, but added that Powell could help shield the Fed from pressure by better communicating to the public the rationale for its policy decisions.
"The key is the Fed has to continue to explain in economic terms why it's doing what its doing, and how it's related to its objectives," he said.
Other attendees noted the irony that Trump is complaining about rate hikes, since Powell is widely seen by economists as having taken a very cautious approach so far to tightening policy, even as U.S. economic growth accelerates and unemployment, now at 3.9 percent, is at levels not seen in nearly 20 years.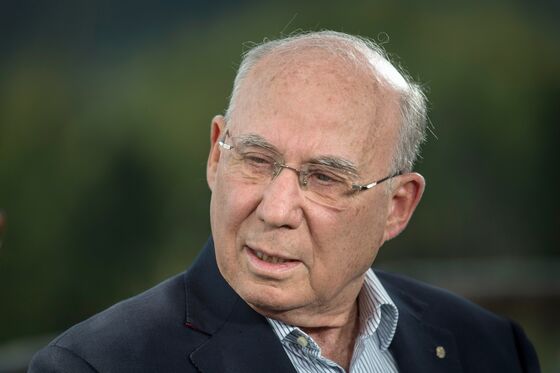 "I am sure that the Fed is not going to depart from its a very responsible strategy," Jacob Frenkel, chairman of JP Morgan Chase International, told Kathleen Hays in an interview on Bloomberg Television. "It may be politically attractive to bash the Fed for short-term causes. But really, it will not change anything."
The Fed has raised rates five times since Trump took office in January 2017, a slower pace than during most past economic expansions.
At Jackson Hole on Friday, Powell said gradual increases will remain appropriate, but he made clear that with inflation still low he was not worried about the economy overheating and would not seek a more aggressive policy unless inflation expectations jumped.
--With assistance from Kathleen Hays.
To contact the reporters on this story: Christopher Condon in Washington at ccondon4@bloomberg.net;Piotr Skolimowski in Frankfurt at pskolimowski@bloomberg.net
To contact the editors responsible for this story: Brendan Murray at brmurray@bloomberg.net, Alister Bull, Ros Krasny