ECB Officials Fire First Shots in Debate on Future Stimulus
(Bloomberg) -- European Central Bank policy makers tiptoed into a debate over whether they'll need to boost monetary stimulus again, with one saying the latest increase may be enough.
Days after the ECB extended and almost doubled its emergency bond-buying program to 1.35 trillion euros ($1.53 trillion) to help fight the coronavirus crisis, economists and investors are largely predicting more will be needed.
Vice President Luis de Guindos and Executive Board member Isabel Schnabel both reiterated the official line that while the latest action was "appropriate," the outlook is highly uncertain and they'll act again if the economy -- and in particular the inflation outlook -- deteriorates.
Yet Estonia's central-bank chief Madis Muller said he's hopeful that won't be necessary.
"If in the second half economic growth in general recovers as the ECB forecasts and the inflation outlook doesn't worsen additionally, then I think an additional increase in the asset-purchase program isn't needed," he said in Tallinn. "We have to remember that the pandemic emergency purchase program is meant as temporary, to get over the most acute phase of the crisis."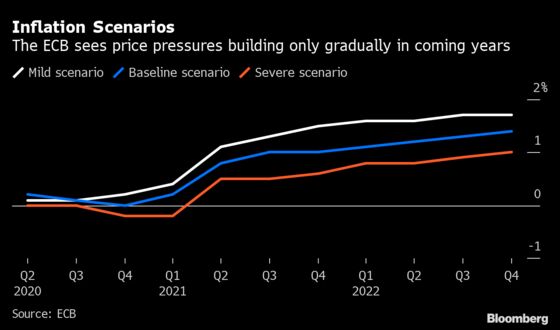 The OECD warned on Wednesday that policy makers can't risk a premature withdrawal of lifelines to businesses and the most vulnerable people as the pandemic splinters the world economy. It forecast a global slump of 6% this year, even assuming the virus continues to recede.
In Europe, other ECB policy makers lined up on Wednesday to stress the risks of a downward spiral in prices and wages.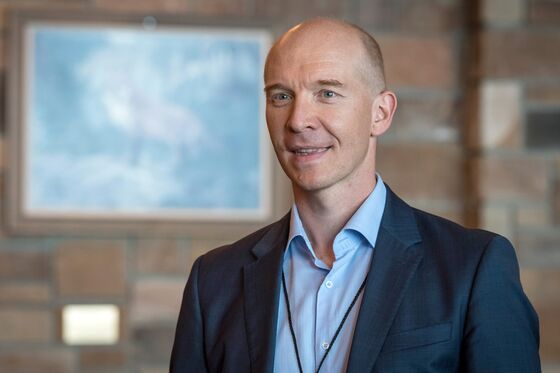 Italy's Ignazio Visco echoed Schnabel in an interview by saying the central bank is "so active" because inflation expectations in markets have declined too fast and "the overall risk of a spiral cannot be excluded."
Dutch Governor Klaas Knot, a past critic of extensive monetary stimulus, said estimates of falling prices are "increasing visibly."
Slovakia's Peter Kazimir said the ECB acted because "the risk of deflation in an unprecedented economic decline exists."
Bank of Spain's Pablo Hernandez de Cos said last week that deflation risks have increased, and Executive Board member Fabio Panetta cited a "resurgence of deflationary pressures."
Some economists are already predicting policy makers will need to ramp up the pandemic purchase program again before the end of the year to soak up the extra bond issuance by governments.
Citigroup said in a report on Wednesday that the program will probably be about 150 billion euros below the bloc's increase in debt supply, and borrowing costs for the most-indebted nations, particularly Italy, may rise if the imbalance is exacerbated.