ECB's Kazaks Sets High Bar for Omicron-Driven Extra Stimulus
ECB's Kazaks Sets High Bar for Omicron-Driven Extra Stimulus
The omicron variant of Covid-19 must inflict significant damage on the euro-area economy for European Central Bank Governing Council member Martins Kazaks to back additional stimulus.
It's too early to tell how the new strain will affect the continent's recovery, according to Kazaks, who heads Latvia's central bank. As things stand, the ECB's 1.85 trillion-euro ($2.1 trillion) emergency bond-buying program -- known as PEPP -- should end as scheduled in March, he said.
"At the current moment, we don't know how the omicron variant will develop," Kazaks said in an interview. "Unless it spills over into significant and large negative revisions to the outlook for growth, I don't see that March -- which the market has been expecting for some time and which we've been communicating in the past -- should be changed."
The ECB is gearing up for a crucial meeting on Dec. 16, when policy makers plan to determine the future of their stimulus tools. Alongside the heightened Covid-19 risks, inflation -- currently running at the fastest pace since the common currency was founded -- will form the heart of the debate.
Italian bonds fell slightly after Kazaks's comments and benchmark 10-year yields climbed for a second day, rising one basis point to 0.93%, while corresponding German yields were steady at minus 0.37%.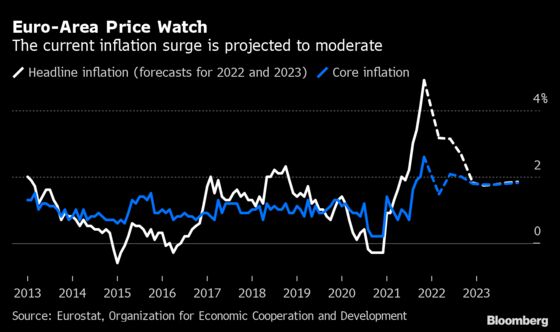 With scientists still weighing up the dangers posed by omicron, Kazaks says the ECB has time to alter its policy path early next year, should the health assessment warrant it.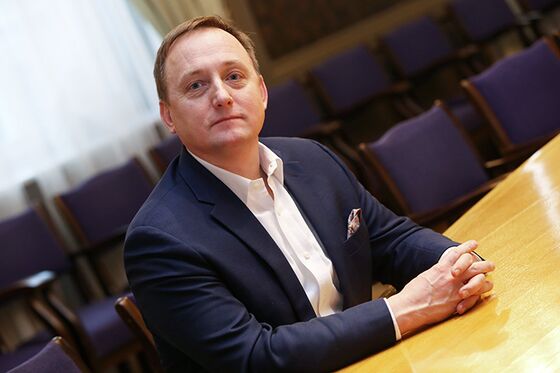 "If in February we see that it's painful then of course we can change our views and that's the issue of flexibility," he said. "In my view, it's possible both to restart PEPP or increase the envelope if it turns out to be necessary."
The path for consumer prices, which surged 4.9% in November -- more than double the ECB's 2% goal, is the other uncertainty.  
While U.S. Federal Reserve Chair Jerome Powell last week suggested abandoning the word "transitory" with regard to the current bout of elevated inflation, ECB President Christine Lagarde still attributes the spike in Europe to energy costs, supply snarls and other factors that will gradually fade. 
ECB Vice President Luis de Guindos warned on Wednesday that price growth may stay higher for longer, but sees it easing in 2022 and converging toward the target.
Despite the uncertainty caused by omicron, he said he doesn't expect the variant to "derail" the euro-area recovery.
Kazaks says inflation "remains hump-shaped" and should slow next year.  
"To exactly what level will it land in 2023-24, of course, there's lots of uncertainty," he said. With little evidence that soaring prices are triggering wage increases that would risk entrenching faster inflation, "my baseline remains that it slides to below 2%."
Kazaks, however, concurs with ECB Executive Board member Isabel Schnabel in deeming price risks as skewed to the upside. 
Echoing remarks last week by Lagarde, he cautioned against longer-term commitments on monetary stimulus while the outlook for inflation and economic growth is so unclear. 
"At the moment we simply know too little about omicron," Kazaks said. "I see it important to remain data-driven and make our decisions step by step. So react to the data, rather than preempt decisions when uncertainty is way too high."