Brazil Central Bank Director Says Environment Key for Investment
Central bank making efforts to support green investments in Brazil.
(Bloomberg) -- Brazil must come up with a clear strategy to prevent environmental crimes in the Amazon or risk losing international investments, according to a central bank director.
The warning by Fernanda Nechio, the central bank's director for international affairs, comes on the heels of a call for action on the environment made by international fund managers who oversee about $3.7 trillion in assets. In a letter sent to the government last month, they said Brazil's failure to protect its forests could force them to reconsider investments in the country.
"This recent episode is an important signal from the market that the country needs to be more transparent about its achievements in the climate field, but above all about its plan of action on this issue," Nechio, who represents the central bank in green economy forums abroad, said in an interview by email.
"The establishment of an action plan with clear and transparent goals to combat environmental crime and the promotion of a sustainable development of the economy are essential for the country," she added.
The office of President Jair Bolsonaro declined to comment on Nechio's remarks.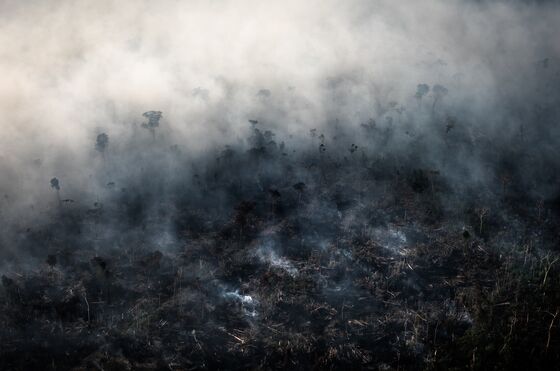 Worried about data showing a spike in Amazon deforestation, the government has unveiled plans to increase oversight of the rainforest. On Thursday, Vice President Hamilton Mourao and central bank head Roberto Campos Neto participated in a teleconference with representatives of eight global investment funds to present the administration's plans to preserve the forest. After the call, several of the investors said that they Brazil's environmental policies need to improve and be better spelled out.
It's not the first time Brazil faces global backlash over its handling of the environment. Last year, after forest fires grabbed the attention of the world, heads of state including Angela Merkel and Emmanuel Macron demanded environmental policy improvements from the government. At the time, Bolsonaro rejected what he called undue international interference in national matters, describing it as a "misplaced colonial mindset" that France and Germany were trying to use for their own gain, to the detriment of Brazilian sovereignty.
Nechio highlighted the bank's efforts to support green investment, which includes working with the German International Cooperation Agency to expand the sustainable finance market in Brazil and initiating direct dialogue with foreign investors.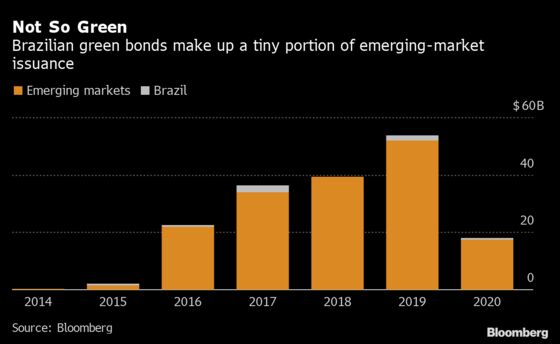 Despite being home to the world's largest rainforest, Brazil still lags when it comes to green finance mechanisms. The country accounted for only 0.5% of the green bond market that reached a record $240 billion last year, according to data from the World Bank's International Finance Corporation.
"We still have a small market compared to our global potential," Nechio said.