BOE Rate Hike 'Could Come Today,' Goldman's Stehn Says
(Bloomberg) -- The Bank of England could surprise with an interest-rate increase on Thursday after a surge in inflation, according to Jari Stehn, chief European Economist at Goldman Sachs Group Inc.
Speaking on Bloomberg TV ahead of monetary policy decisions from the BOE and the European Central Bank, Stehn said he expects "a risk management approach will dominate" in the face of the new omicron variant and the latest restrictions.
The U.S. bank expects U.K. rates to be held at 0.1% "but it's not a done deal," he told Francine Lacqua and Tom Mackenzie. "We could get the first rate hike today."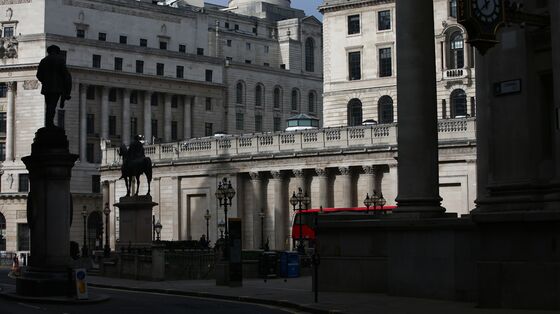 On the ECB, he said the Governing Council will stress "flexibility" and will keep the option of doing more asset purchases if the economic situation darkens.
The ECB will end its pandemic emergency bond-buying program in March as expected but retain a 100 billion euro ($113 billion) "sleeper facility" of unused asset purchases to be "activated if downside risks materialize."
Restrictions put in place to slow the spread of omicron will slow growth but "we think the hit to activity will be fairly manageable as activity has become less sensitive to restrictions bounces back once restrictions are lifted," Stehn added.
On the U.K., he said: "The economic conditions as set out in November have been met in terms of a rate hike, but the Covid situation has deteriorated."
Goldman expects three U.K. rate rises next year -- in February, May and November -- to 0.75% and for the BOE "to continue the tightening cycle after that" until rates settle at 1.75%, which the bank believes is the neutral rate in the U.K.