Biden Renews Virus Origin Probe That's So Far Come Up Empty
Biden Renews Virus Origin Probe That's So Far Come Up Empty
(Bloomberg) -- President Joe Biden called Wednesday for a deeper U.S. intelligence investigation into the origins of Covid-19, giving new life to claims that the coronavirus escaped a Chinese lab.
After more than a year hunting for the pandemic's mysterious origins before the first cluster was found at a Wuhan food market, it's unclear what new resources American spies may bring to the search. Biden's order also reopens a rift with Beijing, which has impeded previous international investigations and punished foreign governments for suggesting it has something to hide.
In a surprise statement, Biden announced that the U.S. intelligence community had delivered a report to him earlier this month on the virus's origins. The document acknowledged divisions over whether the virus was naturally transmitted from animals to humans -- the prevailing theory of scientists -- or whether it leaked from the Wuhan Institute of Virology, a claim popular with Republicans that hasn't been ruled out by experts.
Biden said that two "elements" of the intelligence community leaned toward a natural origin for the virus, while another leaned toward the Wuhan lab, a global hub for coronavirus research. Each side had "low to moderate confidence," and the majority of the 17 organizations that make up the community believed there wasn't enough information to assess which scenario was more likely, Biden said.
He ordered intelligence agencies to "redouble their efforts" and report to him again in 90 days. But his hunt for an answer looks like a longshot. Chinese officials have repeatedly denied that the facility was the source of the pathogen, and Foreign Ministry spokesman Zhao Lijian on Thursday dismissed the inquiry as an attempt to engage in "stigmatization, political manipulation and blame-shifting."
"This is worth investigating, but we're looking for an explanation to something that in the end may never be fully resolved," said William Schaffner, an epidemiologist at Vanderbilt University. "Most of us continue to believe that we're underestimating Mother Nature here," he said, noting that two previous coronavirus outbreaks this century were determined to have emerged naturally.
The report could become a raw topic ahead of a Group of 20 summit in October, an opportunity for Biden's first meeting with Chinese President Xi Jinping. Biden has repeatedly cast China as America's top economic rival, and his Asia czar, Kurt Campbell, declared Wednesday that the U.S. effort to prioritize engagement with Beijing "has come to an end."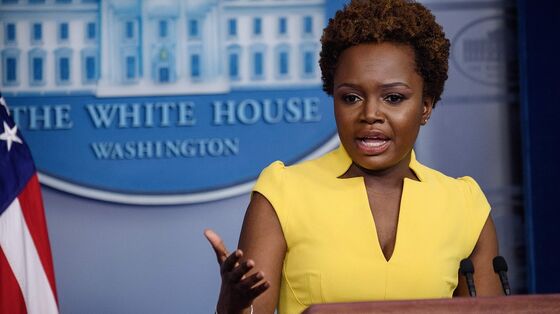 In his statement, Biden called on China to cooperate with investigations into the origins of the pandemic, but didn't echo calls from Republican lawmakers that Beijing should be held accountable if the virus escaped its lab. He also used the word "accident" to describe what may have happened at the Wuhan lab, an implicit rejection of unsubstantiated assertions that China may have intentionally set the virus loose.
The Wall Street Journal reported this week that U.S. intelligence indicates three researchers from the lab, which studies bat coronaviruses and their potential to infect humans, became sick enough in November 2019 to seek hospital care.
Shi Zhengli, the top bat coronavirus researcher at the lab, said in a March 2020 article in Scientific American that the genetic code of the virus that causes Covid-19 doesn't match any of her lab's samples. She also told a World Health Organization-led team that visited the city earlier this year that all staff had tested negative for Covid-19 antibodies.
"The Chinese Communist Party will likely perceive Biden's call for greater clarity on the origins of Covid-19 as part of his administration's overall strategy to win the competition with China," said Bonnie Glaser, director of the Asia Program at the German Marshall Fund of the U.S., a research group. "They will absolutely continue to reject that China is responsible and try to shift blame on the United States and other countries, and sow doubts that there is any conclusive evidence."
Chinese officials have emphasized research showing evidence of coronavirus infections outside China in late 2019 and pointed to frozen food imports as a possible vector. Some Chinese diplomats including Zhao have gone further, suggesting that the virus might have American origins and calling for the U.S. to open biological defense facilities at Fort Detrick, in Maryland, to investigation.
"The U.S. side does not care about facts or the truth and has zero interest in a serious science-based study of the origins," Zhao said Thursday. "They are being disrespectful to science, irresponsible to people's lives and counterproductive to the concerted global effort to fight the virus."
Karine Jean-Pierre, a White House spokeswoman, declined Wednesday to say whether Biden would consider any action based on the result of his new investigation. "We're going to go with the 90-day investigation and see where it takes us from there," she said.
A WHO report earlier this year said the most likely origin scenario was that the virus spread to humans from bats through an unspecified intermediary animal. The White House criticized the report as incomplete and lacking crucial data, and WHO Director-General Tedros Adhanom Ghebreyesus said it wasn't "extensive enough" and that the lab-leak theory needed more investigation.
Anthony Fauci, one of the faces of the U.S. pandemic response and an adviser to Biden, reiterated Wednesday that he believed it was unlikely that the virus came from a lab. He also warned that uncertainty may persist, noting that the origin of the 2014 Ebola outbreak still isn't fully understood.
Republicans have focused on the lab-leak theory, particularly officials in former President Donald Trump's government including his secretary of state, Michael Pompeo, and former Centers for Disease Control and Prevention Director Robert Redfield. "Every piece of evidence points to a leak from this laboratory," Pompeo said in a tweet this week.
U.S. politicians from both parties are agitating for answers. "If we are blind as to its origins, then we are blind as to how to prevent it again the future," Senator Bob Menendez, chairman of the Senate Foreign Relations Committee, told Bloomberg Television on Wednesday.
The Senate on Wednesday unanimously passed legislation sponsored by Republicans Josh Hawley and Mike Braun that would require the Biden administration to declassify intelligence on potential links between Wuhan lab and the pandemic. Senator Lindsey Graham, another Republican, has pushed for an independent inquiry into the origins of the virus and called Wednesday for preemptive sanctions on China.
"If it did come from the lab, that's something we need to know, right, because that's a completely different problem for the world," Graham said. "And people who are in charge of that lab, and who set in motion this virus, need to be held accountable in some fashion to deter this in the future."