Atlanta Fed Chief Pledges to Oppose Hike Inverting Yield Curve
(Bloomberg) -- Federal Reserve Bank of Atlanta President Raphael Bostic said prospects for an inversion in the Treasury yield curve, which is widely viewed as a signal of a possible recession, would prompt him to dissent against further interest-rate hikes.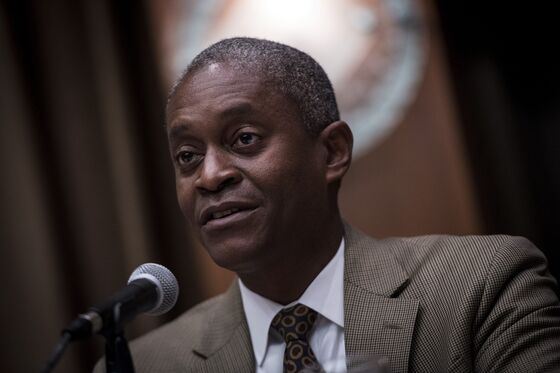 "I pledge to you I will not vote for anything that will knowingly invert the curve and I am hopeful that as we move forward I won't be faced with that,'' Bostic said Monday in Kingsport, Tennessee, in response to an audience question. "The market is going to do what the market does, and we have to pay attention and react.''
Bostic, a voter this year on the rate-setting Federal Open Market Committee, said he continues to favor raising rates three times over the course of 2018, meaning one more hike before year end. That makes his outlook slightly more dovish than the median forecast of Fed officials, which in June projected four quarter-point moves for 2018.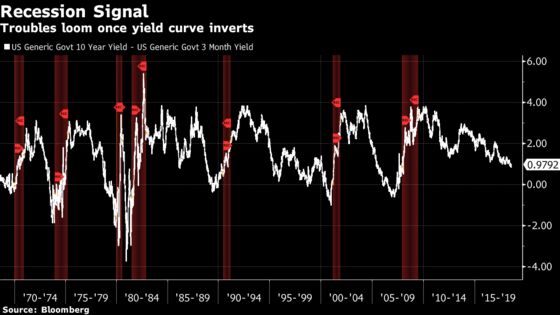 Investors see a 90 percent probability of a rate hike at the Fed's meeting next month and around a 60 percent chance of a fourth move when officials gather in December, according to prices in interest-rate futures markets. As the view that the Fed will keep raising rates has grown, the yield curve has flattened, with short-term yields rising more than long-term ones.
Bostic, together with several other regional Fed chiefs including St. Louis's James Bullard, Robert Kaplan in Dallas and Minneapolis's Neel Kashkari, have used this year's flattening curve to argue that the central bank should tread warily in raising rates all that much further to avoid an inversion. History is on their side: Over the past 50 years, the U.S. has always tumbled into recession within a year or two of the curve flipping.
"There are many, many signals in the economy and we have to pay attention to all of them,'' Bostic said. "This yield curve will be one.''
Fed Chairman Jerome Powell will have an opportunity to weigh in on the outlook for policy on Friday at the Kansas City Fed's annual symposium at Jackson Hole, Wyoming, when he discusses monetary policy in a changing economy at 10 a.m. New York time.
Even so, Bostic said the yield curve was important, but an inversion shouldn't be seen as making a downturn automatic.
"It's a signal but it is only one signal,'' he said. "An inversion does not guarantee anything.''
To contact the reporter on this story: Steve Matthews in Atlanta at smatthews@bloomberg.net
To contact the editors responsible for this story: Alister Bull at abull7@bloomberg.net, Brendan Murray