Kominers's Conundrums: How Much Is That Avatar in the Window?
The newest NFTs aren't just about owning a piece of digital art that costs a shocking amount of cryptocurrency. They're about gaining access to elite clubs offering exclusive avatars for social-media strutting. "It's a collectible not to hang on the wall or exhibit on a shelf but to populate the tiny square or circle of screen space that's supposed to represent your self," according to The New Yorker. Pixelated "CryptoPunks" are selling in the eight figures, and people are going bananas over avatars of everything from "Bored Apes" to "SupDucks."
Luckily, Conundrums is always on top of whatever's making waves on the Interwebs. We've been hoarding NFT avatars for months.  But we got our records mixed up and lost track of which cryptic address goes with which pieces.
Can you match up the addresses with the avatar collections below? For each address, we provide the "public" key that identifies the artwork, as well as the "private" key (in brackets) that should help you with decryption.
You might notice there's one more address than there are artworks. That's because we unfortunately committed a cardinal sin of crypto asset security: We accidentally stored the address of our crypto locker alongside the addresses of the individual works. That's a problem because like with all NFTs, these avatars are out in the open — anyone with the address can find them.
Once you determine how the public and private keys work, you should be able to decode the last address to figure out where the whole collection is being held for safekeeping — and that location is this week's answer.
3 2 0 0 0 7 [5, 8]
4.2 47.11 7.6 11.5 7.0 5.0 [1, 6, 12]
5 10 12 6 4 [1, 11]
6 25 24 10 6 [5]
Bo G Or Bb P Y [3, 8]
Pa Re Pa Rh Ta Go [1, 2, 8]
And here are our fabulous avatar artworks: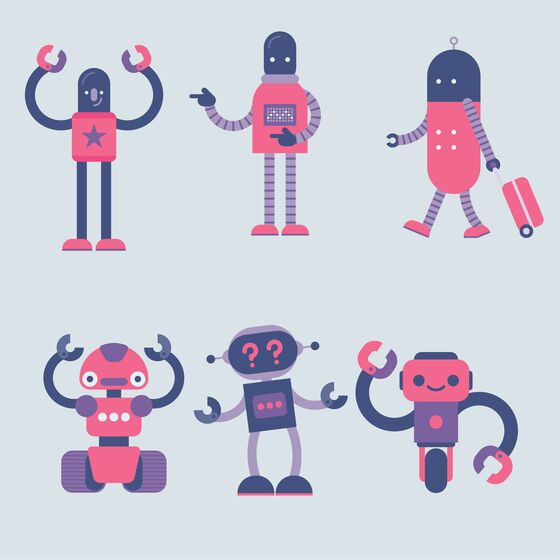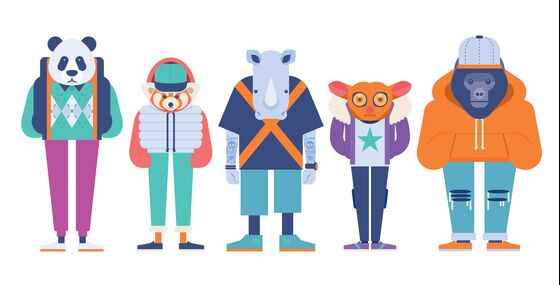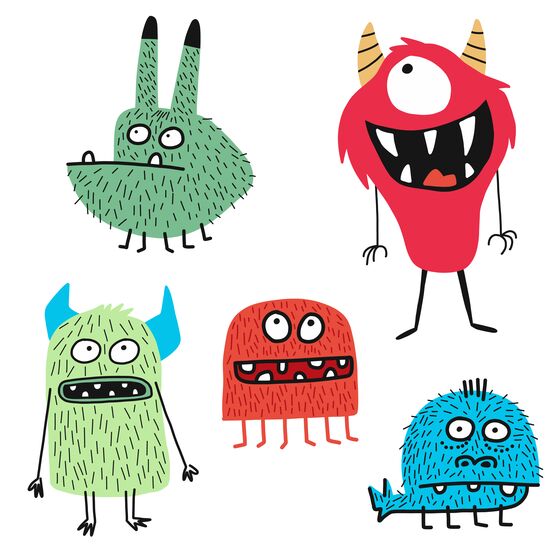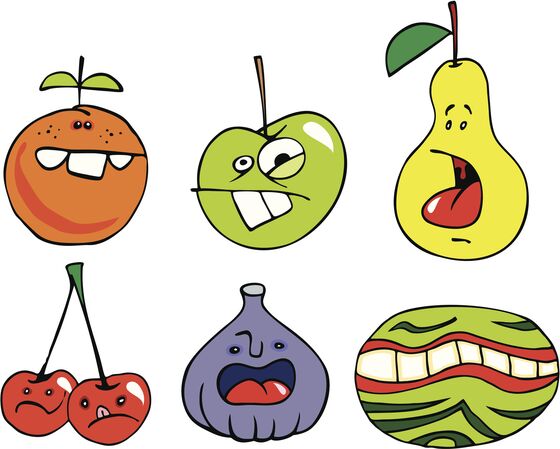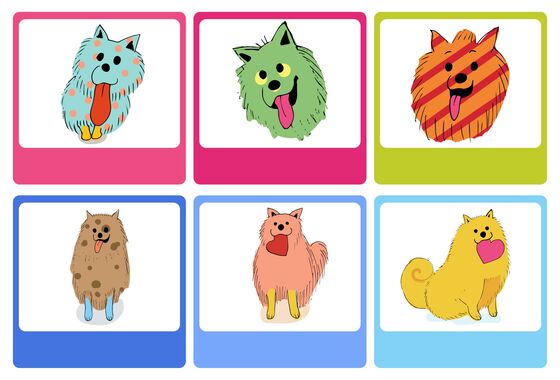 The link between each address and its associated avatars is cryptic, to say the least. But if you look at the avatar images carefully enough, you should be able to spot some patterns.
If you locate our NFT hoard — or if you even make partial progress — please let us know at skpuzzles@bloomberg.net before midnight New York time on Thursday, August 12.
If you get stuck, there'll be hints announced on Twitter and in Bloomberg Opinion Today. To be counted in the solver list, please include your name with your answer. And don't forget to sign up for our Conundrums email list!
Programming note: The next Conundrums will run on August 15.
Previously in Kominers's Conundrums…
We imagined a series of bizarre gadgets in a limited-time-only tribute to inventor and salesman Ron Popeil. The first challenge was to identify these made-up inventions.
Each invention was comprised a pair of words, and we gave a combined description with a clue to the first word preceding the clue for the second. Solvers not only had to determine what the clues meant, but had to figure out where the first part stopped and the second part started.
Trying to find a new material for your stop sign? Our SEVEN-O-SIX brings together the best of eight-sided shapes and calfskin parchment!
That described the "OCTAGON-O-VELLUM" — with everything up to "eight-sided shapes" clueing "OCTAGON," and then the "calfskin parchment" bit indicating "VELLUM."
The five solutions were as follows:
Want melodic sounds or rocking tunes, but don't have the money for a long-term hire? The FIVE-O-SIX employs college students over the summer. (MUSIC-O-INTERN)
Looking for an adorable rabbit? Look no further than this shortened web address! It's the amazing FIVE-O-THREE! (BUNNY-O-URL)
Trying to find a new material for your stop sign? Our SEVEN-O-SIX brings together the best of eight-sided shapes and calfskin parchment! (OCTAGON-O-VELLUM)
Do you always think of things just as you're entering or exiting the room? Then you can jot them down on our FOUR-O-SEVEN — available in both wide- and college-ruled formats. (DOOR-O-NOTEPAD)
Want to take your coiffure to the next level? Our brand-new SIX-O-FIVE will give you a bouffant that matches your long-legged paternal arachnid! (HAIRDO-O-DADDY)
But that wasn't all! As we explained, Conundrums had developed its own new device: the "Carve-O-Answer," which "cuts out new words from the center o' puzzle answers." Solvers had to use this device on the different invention names to get an instruction for what they should submit as their final puzzle answer.
The "o'" in the description hinted that the Carve-O-Answer should be set around the "O"s in the center of each invention name — and indeed, this was the trick. Each name hid a common English word in the middle:
MUSIC-O-INTERN = COIN
BUNNY-O-URL = YOUR
OCTAGON-O-VELLUM = NOVEL
DOOR-O-NOTEPAD = RON
HAIRDO-O-DADDY = DOODAD.
That yielded the message "COIN YOUR NOVEL RON DOODAD" — instructing solvers to imagine their own Popeil-style inventions and describe them to us.
And that still wasn't all! As we mentioned, there was a bonus answer to be obtained from pulling and rearranging the "third, fourth, first, third, second, sixth, fourth, sixth, fourth, and second letters" in the respective component words:
MUSIC-O-INTERN
BUNNY-O-URL
OCTAGON-O-VELLUM
DOOR-O-NOTEPAD
HAIRDO-O-DADDY.
Those letters looked "like a runny mess at first," but with a little perseverance you could anagram them into the name of the "Popeil invention every puzzle creator needs:" "A SCRAMBLER" — a reference to Popeil's famous in-shell egg scrambler.
Zoz* solved first, followed by Michael Thaler*, Ellen & William Kominers, Nathaniel Ver Steeg*, Nancy & Murray Stern*, Barb Ver Steeg*, Sanandan Swaminathan*, Zarin Pathan*, Maya Kaczorowski*, Marshall Mullins*, Rostyslav Zatserkovnyi*, and Yannai Gonczarowski & Elee Shimshoni*. (Asterisks denote those who also solved the bonus puzzle.)
Many of the suggested inventions promised to simplify puzzle-solving — for example, Zoz's "Check-O-Matic" would convert British-style alternating crossword grids into "American fully checked ones," and the Sterns' "Puzzle-O-Solver" might threaten to put Conundrums out of business. Others, such as Mullins's "Vaxx-O-Matic" and Swaminathan's "CappuccIN-O-CULATE" were designed to help mitigate the ongoing pandemic. I personally need Zatserkovnyi's "Tangle-O-Matic," which disentangles earbud cables. And special bonus pun points to Barb Ver Steeg, whose "Tip-O-Kneel" for lowering parishioners into pews was subtly named after a former House Speaker.
Plus thanks especially to my brother, Paul Kominers*, for test-solving!
Get it? The answer is a kind of pun on the fact that all the letters were scrambled up, and the "runny mess" line was a confirmatory clue referencing what happens if you try and scramble eggs without Ron's device. We're hilarious at Conundrums.
This column does not necessarily reflect the opinion of the editorial board or Bloomberg LP and its owners.
Scott Duke Kominers is the MBA Class of 1960 Associate Professor of Business Administration at Harvard Business School, and a faculty affiliate of the Harvard Department of Economics. Previously, he was a junior fellow at the Harvard Society of Fellows and the inaugural research scholar at the Becker Friedman Institute for Research in Economics at the University of Chicago.