(Bloomberg Opinion) --  "Good, fast, cheap … pick two!"
The oldest gag in project management is the daily reality for an army of independent creatives, for whom staying solvent means squaring this intractable iron triangle. 
Even established names can find themselves at the mercy of corporate clients with demands and demeanors that don't exactly encourage collaboration, let alone excellence.
This is not to deny there is "creativity" in corporate life: of course there is. The challenge is the meeting of mindsets that often diverge in core, even existential values: daily grind vs. "feast and famine"; paycheck stability vs. permalance uncertainty; layered bureaucracy vs. immersive solitude; project overview vs. technical depth. Such divergences run deep, as the photojournalist Dorothea Lange observed:
"It is no accident that the photographer becomes a photographer any more than the lion tamer becomes a lion tamer."
As more companies embrace content marketing, experiential activation and cross-brand collaborations, so more managers are working directly with artistic, editorial and strategic talent. The insights below, from practitioners of these arts and in their own words, are an attempt to foster more fruitful collaborations between corporate canines and creative cats.

Nigel Parry • Photographer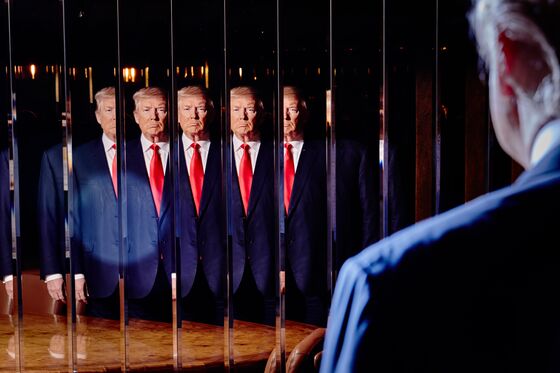 • Editorial shoots • Give me a clear and simple brief of exactly what you want, then leave me alone. Don't show up — you'll only get in the way, and I don't want you seeing what a sweaty mess you hired.
• Advertising shoots • Since you're paying so much more than editorial I guess you'll have to be around, but don't expect me to entertain you. A shoot isn't a "fun time out of the office" for me, it's full of angst and fear. So if you must come, sit quietly and only interrupt if I'm getting it completely wrong.
• If you're telling me what to do during the shoot you'll lose me, and you might have hired a studio technician at a tenth of the cost.
• If another person says, "Have fun on the shoot!" I'll well … Pow! Straight in the kisser! Being creative makes you cut off your ear, or worse! It's bloody hard to come up with the goods every time, and you're only ever as good as your last shoot.
Russell Davies • Writer and strategist
 
• Very often a freelancer isn't selling a pre-existing unit, they're selling their time and attention to solve your problem. There's a difference between hiring an architect and hiring a builder; both are good and necessary, but you work very differently with each.
• The best clients say, "This is what I need; this is my budget; when do you think you can deliver?" They're not arguing about days, and they don't want to see timesheets.
• If you're hiring a freelancer for a big important project, and it's the first time you've worked with them — you've already gone wrong. You should have people you've already developed a relationship with on less risky projects.
• Very often a company will hire freelancers with deliberately divergent thinking, only to spend the entire process making them conform to its corporate norms. Clients should be clear up front: Do they have a narrow box they need to fill, or are they shooting for genius?
• Freelance creatives are often the most bullet-headed and buttoned-down people in the world. You can be straight with them. Tell them the problem and the budget; have a long conversation about what's already been tried; and don't waste time exploring ideas that are going to be killed.
• The difference between 30 days and 90 days is really significant to a freelancer — and if you paid even sooner, they'd love you even more. It's not just about the money, it's that you understand you're dealing with a person.
• It's surprising how often you don't hear what happened to the work you sent in: Even an acknowledgement would be nice! As a freelancer you are outside the organization context, so you don't know if something went really well, or really badly — no one thinks to update you.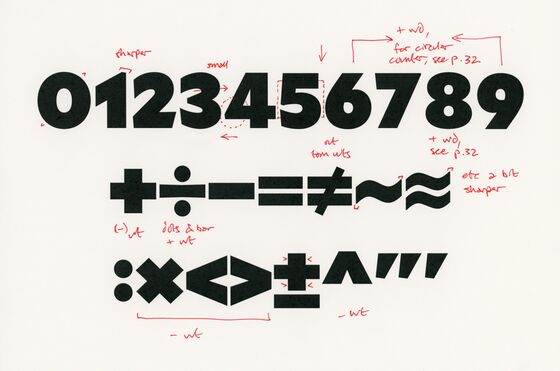 • Don't try to self-diagnose. Hire designers and tell them about your problems.
• Be clear about what you need, and why. So many conflicts trace back to an initial lack of clarity. And bring us in as soon as possible, so we can help you as much as possible.
• This isn't magic. We don't stare into space and wait for some bolt from the blue. It's work: research, tests, drafts, revisions, more revisions.
• Clearly communicating your needs is vital. Some clients only say what they don't want or like, instead of what they do. Tell me everything you know!
• Be realistic: If your sugar cookie is dry and boring it will never have "appetite appeal." Hiring a food stylist is not going to fix a product development problem.
• A thank you when it's over never hurts. Too many clients leave the shoot without even saying, "goodbye, nice to meet you" — let alone, "nice work!"
In any successful collaboration, the most important quality for any client to have is openness. Openness is a mindset that creates a culture of honest communication and bold ideation. Just like good directors, the best clients ask questions, remain curious and never prescribe solutions.

• I hate long briefs. I want the specs and salient details as succinct as possible, preferably in bullet points. Think about what the artist actually needs to know.
• The best art directors don't have an inflexible vision of what they want; they choose a good artist who will fit that job, and then respond to what is delivered.
• I have a lot of styles in my portfolio. If you want a specific style tell me in the brief, don't say "we thought it would be in watercolor" after I've delivered the final in pencil.
• Artists and clients need to be patient with one another. I don't need apologies, or hemming and hawing when asking for a fix. Staying positive, specific and professional is best. Hopefully both artist and client understand how many revisions are appropriate for each stage of a project, and if more revisions are needed than initially budgeted for, the artist will be compensated.
• Don't tell me why it would be "good opportunity" to work for you. So rude. If you know you aren't paying enough, don't talk about "exposure," just apologize your budget isn't bigger.
• Finally, to big companies everywhere: WE HATE YOUR INVOICING PORTALS. It's horrible and cruel to make the self-employed spend hours of their personal time entering banking information over and over. Please just let me submit my PDF invoice to Helen in accounting. I love Helen. I HATE "invoicifaxx.com."
• Don't be afraid to bring your composer in early. Composition doesn't have to be a post-production job, and involving composers in a project's development leads to a smoother and more fruitful relationship.
• Beware of "temp-love." Every fiber of your being will fall in love with the temporary music you've placed in early edits. Resist this! The more you're locked in to the temp, the harder it is to discover what original music can do for your spot.
• Budget for live players. There's a lot that can be done "in the box," but there's no substitute for the magic of a live performance. If your concept hinges on a virtuosic violin part, make sure you've budgeted for a virtuoso violinist.
• Parody pieces are never as funny or clever as they seem on paper.
• Repetition creates meaning. The NBC chimes are successful because they've been played over decades. Your original music won't sound iconic immediately, but if you repeat it enough, it will. Trust the process!
• Music is like food — most people like what they were raised on, and it takes time and effort to open up to new options. That's ok! But recognize that a successful piece of music might sound different to a piece that aligns with your personal taste.
• A lot of clients feel pressure to communicate using musical terminology, only to struggle because it's not a language they speak fluently. Consequently, miscommunications arise. Focus on how you want the audience to feel, and the composer will translate that into sound.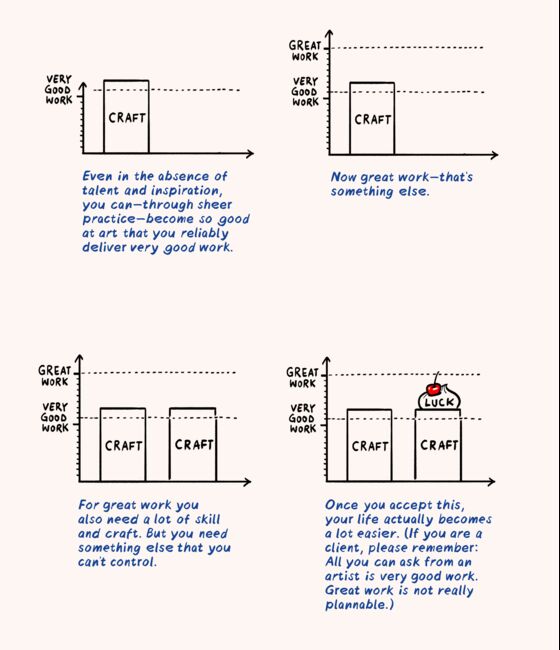 • Know what you stand for, be it changing the world or designing cool sneakers. Then (and this is the hard part) be willing to do the work to close the gap between perception and reality.
• Show me the real, whole budget. Creatives exist to envision things you can't. My work is an investment, and I will honor that investment with my time, energy and imagination. But first? Let me know what I'm working with.
• I'm here to tell stories, not tales: 99.9% of the time, the most authentic way forward is your most compelling, sexy and ownable truth.
• Don't cheap out on reactive tactics and corner-cutting, then ask us to turn things around without the proper tools.
• Be brave. It takes intelligence to seek out ideas you can't dream up, and vision to acknowledge the ideas of others. But, as good creatives know better than anyone, life is about leaping and trying new things.
• One golden rule: Don't ask to see my "homework." I don't think in a linear way and the process might not make sense to you, but the results will.
• Every client should know that I really, really care; if the process seems slow it's because I'm going for perfection, or close to it.
• Clients should never ask everyone they encounter for their opinion.
• Before commissioning clients should understand who does what. I produce events, and I am the "art director" — but I'm not a florist per se.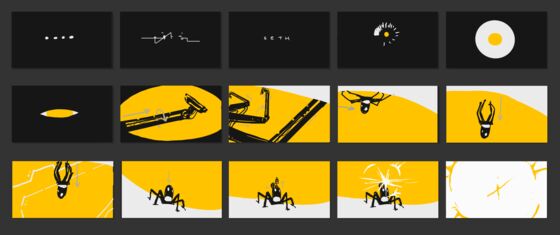 • Managing client expectations upfront is vital in ensuring everyone is happy with the end result. Understanding the priorities of the client allows me to plan and execute work for them.
• When I started in the advertising and animation industry, I would talk to my doctor father about all the crazy deadlines and revisions we'd go through in a 24-hour period. His reply always puts things into perspective: "If we practiced medicine, like you do advertising — we'd be killing people left and right!"
• Design Services Price List:
I design everything — $100
I design, you watch — $200
I design, you advise — $300
I design, you help — $500
You design, I help — $800
You design, I advise — $1,300
You design, I watch — $2,100
You design everything — $3,400
• Aligning everyone at the storyboard phase is crucial. Storyboard changes are cheap and easy; reworking down the production line is far more challenging and costly.
• It's important that everyone speaks the same language. Describing a design as too "toony" may mean something very different to me than to my client. (I make a lot of game cinematics and my dad tells his friends I make "cartoons.") Mood boards and visual references keep everyone on the same page.
Todd Wiseman Jr • Filmmaker, producer, co-founder of Hayden5
• Be nice: We will work hard, we'll make art out of your corporate vision, we'll even eat costs (on occasion) for the sake of the relationship. We'll go to hell and back for our clients, many of whom we've had for more than a decade. The one thing they have in common? They're nice, decent and respectful. Some are so amazing that RFP discussions are like summer-camp fireside chats. The minute you're a jerk, you're out. I don't care how much money you're throwing our way. That is our company rule, and will be forever.
• Don't over-iterate: We can spot an amateur right away, and that's okay — we're here to help. But if you come in guns blazing with revision after revision you're wasting everyone's time. Be specific, or be vague, but simply spinning the wheels is never helpful.
• Come with a budget in mind: There is always a number; trust professionals to be honest and reasonable about what you can (and can't) accomplish within it. Asking "how much does a video cost?" is like asking "how much does a painting cost" — are we talking Picasso or wall paint? Let's work backwards from your budget to maximize the spend and deliver a video that does what it needs to do.
• Treat us like your favorite bartender: We're smiling, we're working, we're having fun. We'll mix your favorite drink, or recommend something new — we may even share a shot at the end of the night. But remember we're service providers. We love what we do, but it's work. Keep it cool, and we're going to have a great time creating something amazing. 
This column does not necessarily reflect the opinion of the editorial board or Bloomberg LP and its owners.
Ben Schott is Bloomberg Opinion's advertising and brands columnist. He created the Schott's Original Miscellany and Schott's Almanac series, and writes for newspapers and magazines around the world.