Tesla Is in Talks With Chinese Battery Giant to Power Model 3s Made in China
Tesla is in talks for ordering rechargeable batteries from top Contemporary Amperex Technology Co. Ltd. to power Model 3 cars. 
(Bloomberg) -- Tesla Inc. is in talks with top Chinese battery producer Contemporary Amperex Technology Co. Ltd. about supplying cells for the Model 3 cars it will assemble at a new factory near Shanghai, people familiar with the matter said. CATL's stock jumped.
CATL has been discussing the required specifications for the batteries with Tesla officials, the people said, asking not to be named because the talks are private. There's no guarantee that an agreement will be reached, according to the people.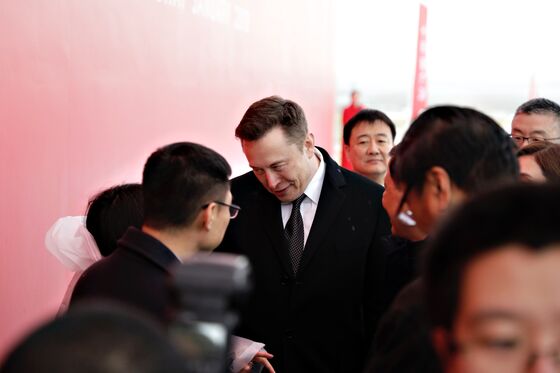 For CATL, winning orders from a high-profile customer like Tesla would bolster its profile as one of the world's emerging battery-making power houses. Based in China's southern Fujian province, the company is on course to become the biggest manufacturer of lithium-ion batteries in China.
Shares of CATL climbed as much as 6.7 percent. The stock rose 4 percent to 91.45 yuan at 10:12 a.m. in Shenzhen, the biggest intraday gain in a week.
In a statement on Tuesday, CATL said it hasn't reached an agreement with Tesla on cooperation or signed any business pact. The company didn't say whether it is in talks with the U.S. electric-car manufacturer.
Tesla declined to comment.
Securing a supply of battery cells in China, the world's biggest car market, will be key to Tesla's efforts to open its first plant outside the U.S. The carmaker, which has a battery-supply relationship with Panasonic Corp., said in its latest annual report that it has one "fully qualified" cell vendor and that it was working to add more.
Shares of Tesla rose 2.4 percent to $290.92 in New York on Monday.
The electric-car maker is doubling down on China at an uncertain time for the company, the country and the global auto market.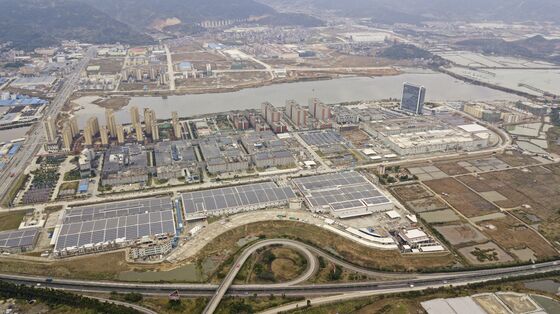 Chief Executive Officer Elon Musk made a surprise decision last month to wind down most of the company's stores, but walked back that plan late Sunday. The company is sticking to plans to shift all sales to online ordering, and it's still shutting down an untold number of stores to cut costs.
Meanwhile, Tesla is continuing to build a major facility near Shanghai amid China's worst car-sales slump in a generation. Local Chinese manufacturers including BYD Co. and NIO Inc. have had a head start on building EVs locally.
Chinese banks are going to help out with Tesla's efforts to catch up. The carmaker said last week it had secured as much as $521 million in loans to build its factory. The company also opened the door to obtaining more funding by amending a separate asset-backed credit agreement, increasing how much it can borrow by as much as $700 million.
After years of negotiations with Chinese authorities to become the first foreign automaker to wholly own a manufacturing facility in the country, Tesla broke ground on the outskirts of Shanghai on Jan. 7. Musk has said Tesla plans to start battery and Model 3 production at the factory by the end of the year.
--With assistance from Dana Hull.
To contact Bloomberg News staff for this story: Yan Zhang in Beijing at yzhang1044@bloomberg.net;Haze Fan in Beijing at hfan40@bloomberg.net
To contact the editors responsible for this story: Young-Sam Cho at ycho2@bloomberg.net, ;Emma O'Brien at eobrien6@bloomberg.net, Craig Trudell, Chester Dawson
With assistance from Bloomberg