China to Offer Force Majeure Support Amid Virus Impact
China said that it will offer force majeure support to companies affected by a deadly novel coronavirus and the disruptions caused by trying to stop its spread.
Companies unable to honor international trade contracts or carry out their work on time can apply to obtain certificates needed to declare force majeure, according to the China Council for the Promotion of International Trade's website. The trade council also said it will step up provision of services to enterprises during the epidemic.
Firms declare force majeure when they are unable to meet contractual obligations for reason beyond their control, such as war or severe weather events.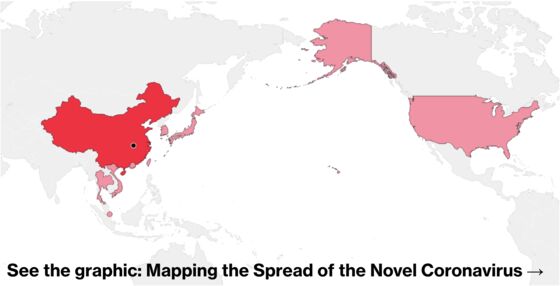 The move comes as provinces accounting for two-thirds of China's gross domestic product extend the Lunar New Year holiday until at least the second week of February, prolonging the shutdown of factories that produce everything from cellular phones to sneakers.
The longer holiday is likely to disrupt China's trade, hitting both exports, imports and the companies that rely on that exchange. The 14 provinces included in the extended holiday were the source of 78% of China's exports in December last year, according to Bloomberg calculations based on official data.
Regions accounting for about 90% of copper smelting, 60% of steel production, 65% of crude oil refining and 40% of coal output have also told companies to delay the restart of operations.
--With assistance from Charlie Zhu.
To contact the reporter on this story: Stephen Stapczynski in Singapore at sstapczynsk1@bloomberg.net
To contact the editors responsible for this story: Ramsey Al-Rikabi at ralrikabi@bloomberg.net, Phoebe Sedgman