In India, the YouTube-TikTok Rivalry Turns Nasty
(Bloomberg Businessweek) -- Not many people in India had heard of CarryMinati until last month. Then, amid the country's novel coronavirus lockdown, the YouTube Inc. influencer's video collected more than 80 million views within a few days. It was on track to become the most-liked non-music video in history when YouTube abruptly took it down, citing anti-harassment policies. By then, the channel run by the bespectacled 20-year-old—whose real name is Ajey Nagar—had gone viral. CarryMinati was a household name.
What was so contentious? The clip was a takedown of rival TikTok's major star, Amir Siddiqui, known mainly for his comedy clips and lip-syncing. It was done in the style of a "roast," though there was none of the usual good-natured ribbing. Instead, Nagar, who usually opines on celebrity weddings and reality shows, let fly with choice Hindi expletives and transgender slurs such as pari (fairy) and mitha (candy). Fans, spoiling for a fight, shared his video in the millions. When it emerged from other users that Amir's brother—another influencer, Faizal Siddiqui—had glorified acid attacks on a woman on a separate account, TikTok was pressured to suspend Amir's feed also.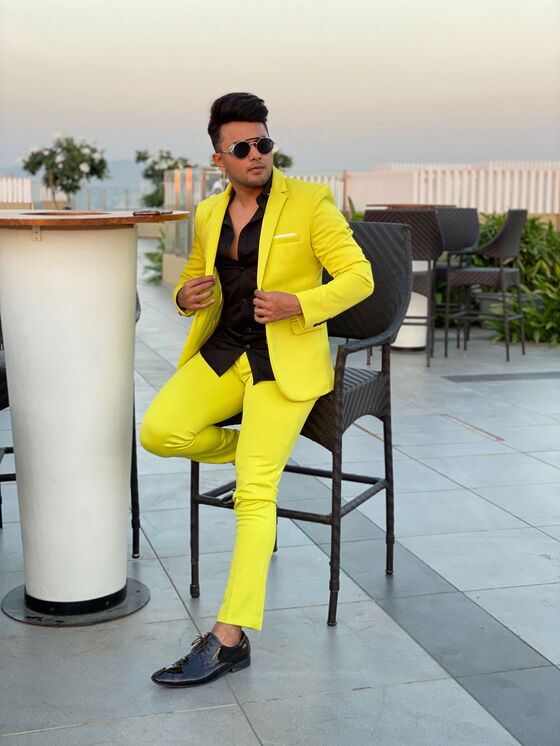 The spat is an additional episode in the full-blown digital war among stars on the more established YouTube platform and upstart TikTok, a blisteringly popular short video app owned by China's ByteDance Ltd. (YouTube is owned by Alphabet Inc., the company that runs Google.) Vile language, body shaming, and homophobic slurs—almost nothing is out of bounds. Nagar declined to comment via his manager, Deepak Char. The Siddiqui brothers didn't respond to requests for comment, although Faizal later apologized publicly for his video. TikTok said in an emailed statement that it doesn't allow content that "risks safety of others, promotes physical harm or glorifies violence against women." YouTube said it has strict policies that prohibit harassment.
India, with its a half-billion internet users, is emerging as a key battleground for the two tech giants. It's the biggest, fastest-growing market for YouTube, which has more than 265 million users in the South Asian nation; with more than 200 million users, India is TikTok's largest base, too. Video platforms are the de facto gateway to the internet, and people tend to stick to the first one they encounter. "India is unique and special," says Satya Raghavan, YouTube India's head of content partnerships. "We're sitting on a lot of growth."
An edge shared by both YouTube and TikTok is the ability to engage with young people across India in a multitude of dialects. (India's 1.3 billion people speak more than 19,500 languages and dialects.) Swarms of local language content creators, from tweens to thirtysomethings, are using smartphones to upload videos of themselves performing flashy skits, risqué comedy acts, or dangerous stunts set to pop music and movie scores. "Call it the democratization of celebritydom," says Alok Kshirsagar, a senior partner at McKinsey & Co. "You no longer need to be a Bollywood icon or the captain of India's cricket team to be a star."
There's big money at stake, too. Brands and marketers are eager to contract influencers who can provide all-important access to a young, increasingly affluent demographic that neither reads newspapers nor watches TV. It's a monetization bet on the future, and the platform that "captures the largest daily users with the most minutes per day" will enjoy long-term relevance, Kshirsagar says.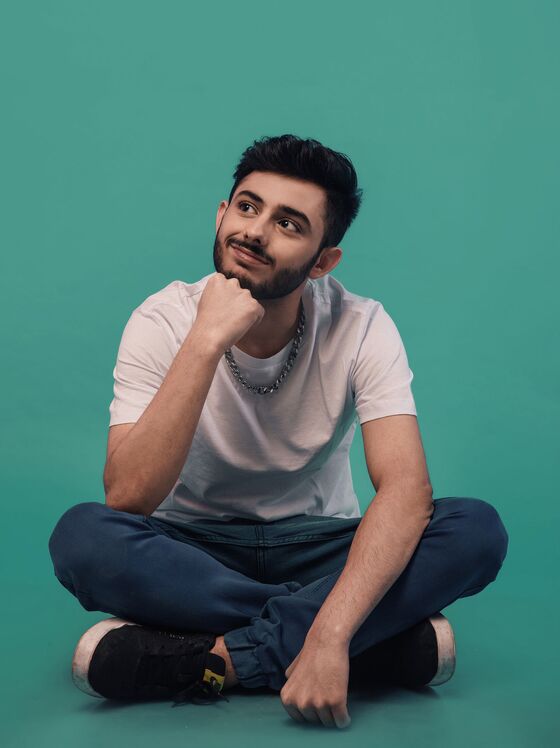 Ranging from the bizarre to the bewitching, videos featuring football-playing cats, motorcycle stuntmen, and gyrating teenagers have helped ByteDance become the world's most valuable private company, at $100 billion. TikTok's entry into India three years ago may have gone largely unnoticed, but Beijing-based ByteDance followed the growth playbook of Chinese heavyweights such as Tencent Holdings Ltd. by pumping in capital. It generated a $3 billion profit on $17 billion of revenue last year. YouTube, which doesn't break out earnings, reported advertising revenue of $15 billion.
"Top YouTube influencers feel threatened by TikTok, even fear it," says Sumedh Chaphekar, the founder and chief executive officer of Nofiltr, a social marketing firm that manages more than three dozen TikTok influencers. Nofiltr helps them monetize their presence with brands that include Mountain Dew and Lifebuoy.
Each platform has had its share of content catastrophes, but in India, where many of the most downloaded apps are from China, a contentious border dispute has brought anti-China sentiments to the forefront of the TikTok-YouTube rivalry. An app called Remove China that scans devices and detects and discards Chinese-origin apps such as TikTok had notched 5 million downloads before Google removed it from its Play Store for policy violations. Many Indians also feel that Chinese content apps flout local values by showing inappropriate content such as vulgar dance moves. Following the Siddiqui brothers controversy, the rate of TikTok app downloads fell. Local alternatives to TikTok and YouTube—such as Mitron and Bolo Indya—are sprouting up.
Awez Darbar, a 27-year-old TikTok influencer with a 25 million-strong following, reckons things may get uglier—even physical—when the virus lockdown ends. "Every YouTuber and TikToker wants to jump in this negativity pool for quick fame," he says. "It's a fight with no end."
 
Read next: China Millionaire Livestreamer Viya Shows Online Shopping Future