Your Mattress Is Not the Key To a Good Night's Sleep
Your Mattress Is Not the Key To a Good Night's Sleep
(Bloomberg Businessweek) -- We may hold on to the dream that the perfect mattress is the key to a great evening of sleep, but science shows that the answer may lie in lighting.
Twenty years ago, the discovery of a photosensitive pigment deep inside the human eye helped researchers understand how blind people can wake up naturally in the morning without seeing sunlight. The pigment, melanopsin, picks up the blue light of the color spectrum, which signals the brain to energize.
"It was a major discovery in neuroscience," says Steven Lockley, an associate professor of medicine at Harvard Medical School. He built off this discovery to help NASA determine how astronauts in space can maintain a normal sleep schedule without a 24-hour sun cycle.
Remember science class in elementary school? When you look at a flame, the blue part is the hottest; the yellow, not as hot. That blue part of the spectrum becomes most prominent at the height—or in the heat—of the day. Think of a lightbulb as a flame: "In the daytime you want blue light, which is alerting and has you as productive as possible," Lockley says. "In the evening you want to calm the brain with lower-­temperature light and make it dimmer." This is why you should put your blue-light cellphone away when it's time for bed.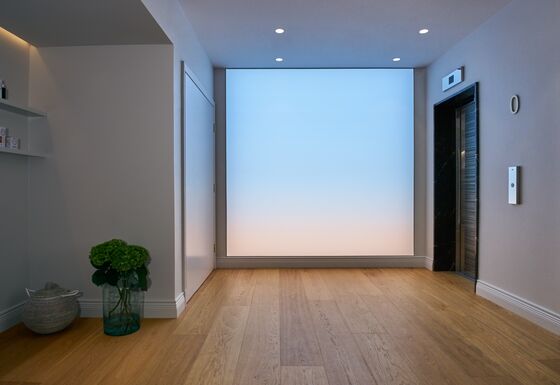 The health benefit of obeying our circadian rhythms has led to an explosion in consumer products. Lockley now consults for Light Cognitive, a Finnish group that designs wall boxes to look like real windows, and he's an adviser to LED maker Lighting Science, with whom he worked on the NASA project. He encourages getting as much natural sunlight as possible, above all else, and suggests keeping it simple when it comes to sleep. "In your bedroom, put blue-enriched light in the ceiling for when you wake up," he says. "And use low-­temperature light for your nightstand lamp at bedtime."
Interior decorators are taking these cues as well, using blue-­enriched bulbs for gallery walls and dressing areas, where full-spectrum light is essential for seeing color.
New York designer Clodagh, who won the 2018 Global Wellness Award, says low-temperature lighting has an important side benefit in the bedroom. "When you make love, you want to look your absolute best," she says. "And it eliminates the possibility of accidentally flambéing yourself with candles."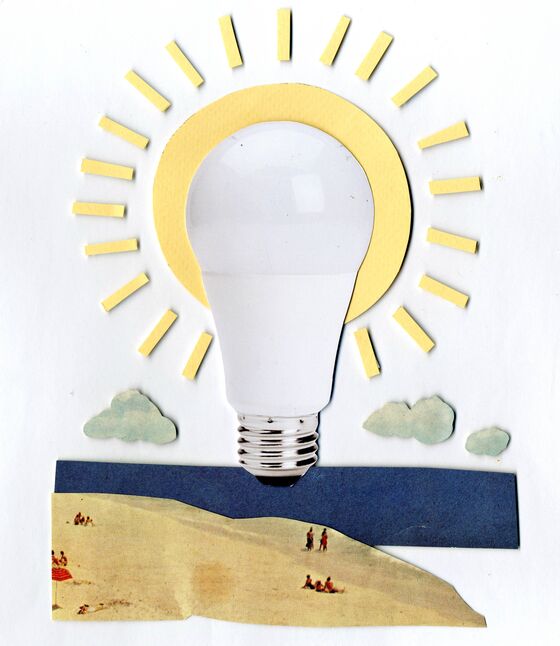 Lightbulbs are traditionally measured in temperature—a 2700K bulb is akin to a calm campfire; a 6500K matches invigorating sunlight. But to pinpoint the most effective midday blue light on the color spectrum, Healthé, the consumer arm of Lighting Science, measures the precise color wavelength in nanometers. Introduced last year, its SunTrac Dynamic A19 LED ($31) fits most lamps and can last as long as 20 years. It has three different illumination settings: GoodDay, Afternoon, and GoodNight. Lighting Science, a leader in LED technology with more than 400 patents in the field, traces its scientific roots to helping NASA maintain the circadian rhythms of astronauts in space. Now its lights are used in the International Space Station as well as by clients as diverse as Six Senses Hotels Resorts Spas, Merrill Lynch, and the Los Angeles Dodgers. The SunTrac Ecosystem, the company's whole-home offering, includes a daylight sensor, light fixtures, dimmers, and, of course, circadian lightbulbs.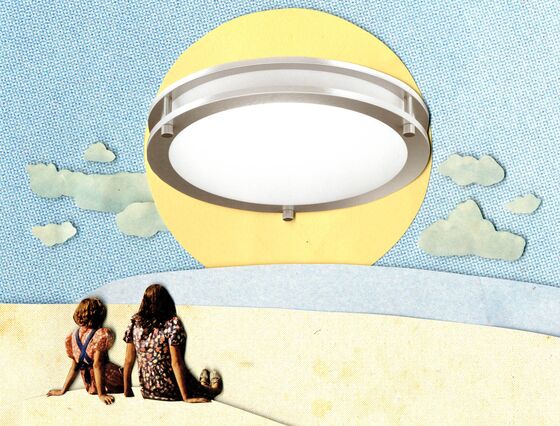 Brilli wants to eliminate the sterile flicker emitted by most LED bulbs but without sacrificing energy efficiency. The company, which opened for business last year with more than $90 million in private equity capital, uses a high-quality phosphor for its circadian LED bulbs, creating a rich glow. Various patent-pending innovations help optimize vibrancy and saturation. Brilli uses unique technology to make its fixtures the only ones in the circadian rhythm-measuring category that work with any standard dimmer. The 13-inch Get in Sync flush mount ($75) comes with a lightbulb that transitions between the effects of Brilli's calming Wind Down and energizing Charge Up bulbs.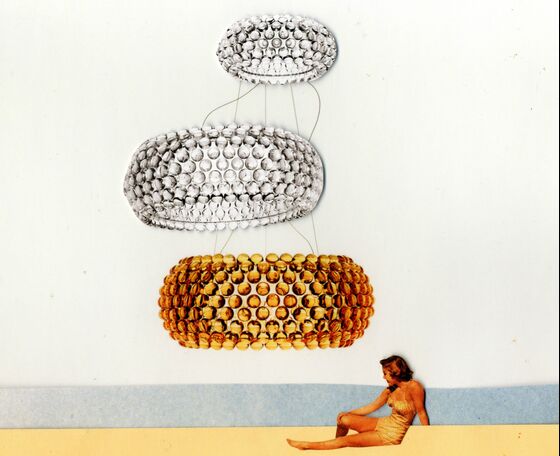 Last year the Italian lighting powerhouse Foscarini SpA introduced the MyLight smartphone app, which connects many of its stylish fixtures to a Bluetooth dimmer. An option to adjust the warmth of a light's glow has been added to models such as the Caboche suspension light (from $3,296), by Patricia Urquiola and Eliana Gerotto, as well as the arced Twiggy floor lamp designed by Marc Sadler in 2006.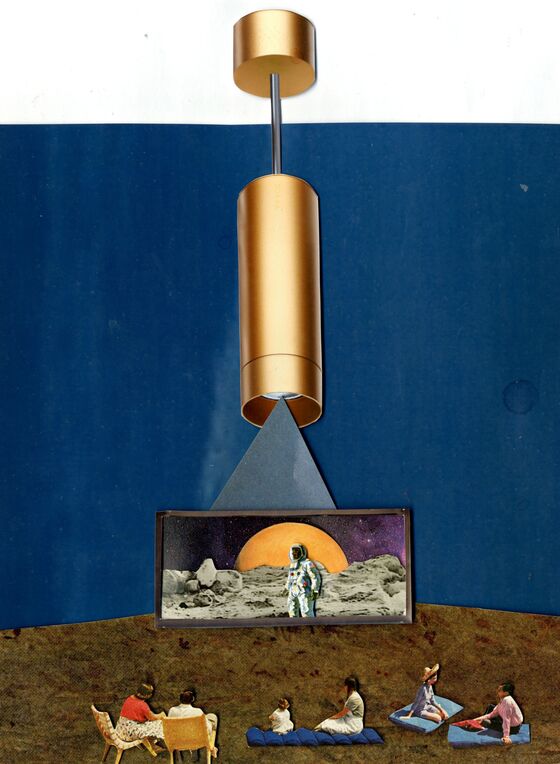 Color is key in Soraa's LED technology. Its Vivid bulb, for instance, uses the full spectrum of the rainbow—red on one end, violet on the other, both hard to reproduce—to mimic natural light for daytime productivity. In its Healthy bulb, on the other hand, the energizing blue wavelength is removed completely to cue the body for bedtime. (Much of Soraa's collection, including similar styles of its Aerial pendant, above, is for professional decorators.) One of the company's co-founders, Shuji Nakamura, a Nobel laureate in physics, is considered the inventor of blue LED lighting, a major scientific breakthrough because it produced a high-energy light with better efficiency.
A Fake You Can Believe In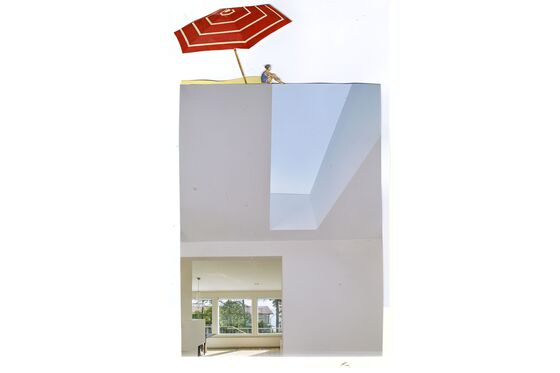 Your home office—even if it's in the basement—can now have energizing daylight with a sense of spaciousness, thanks to Light Cognitive's interior installations that look like windows to the outside world. The screens, scientifically engineered to mimic the light of the sun, feature Sky Player, which lets you select sunrise and sunset times, and Sky Scene, which freezes the screen to mimic a specific time of day, a bonus for outfit planning.
The company is the brainchild of Finnish founder and Chief Executive Officer Sami Salomaa, who has a master's in physics and applied mathematics. After eight years working for Nokia in New York, Salomaa returned to Helsinki in the dark of a Nordic winter. The move impressed upon him the impact natural light has on mental health and well-being. In 2016, Light Cognitive introduced its first product, the LC Horizon. What might be mistaken for minimalist art is a radiant light fixture that evokes a bright, cloudless sky. The brand uses high-fidelity dynamics on its screens and has expanded with a bespoke line, LC Limitless (from about $10,800), available stateside through a Canadian distributor.